Nela Ticket movie review: The biggest crime of this Ravi Teja-starrer is bad filmmaking, lacklustre performances
Directed by Kalyan Krishna, Nela Ticket will easily be ranked as one of the most boring films in recent times.
It's not often that a movie leaves you with an impression that you have turned into a zombie, but that's exactly what Ravi Teja starrer Nela Ticket does to you.
Long after watching the film, the weight of its stupidity and laziness is hard to forget. Its biggest crime is an overload of bad filmmaking combined with lacklustre performances and shallow writing.
Directed by Kalyan Krishna, Nela Ticket will easily be ranked as one of the most boring films in recent times. That is hardly surprising because there's not even an iota of suspense throughout the narrative. We know exactly who the villains are and what the hero might end up doing, and even then, watching the film feels like diving into a ocean while your feet are chained to a 50 pound rock.
To give you a gist of how silly the writing is, the hero is named 'Nela Ticket' in the story and that's not even a joke. There's an emotional backstory to why he earns that nickname, although, thankfully, no one addresses him so.
Quite early in the film, Aditya Bhupathi (Jagapathi Babu), who is sworn in as the Home Minister, kills his own father (Sarath Babu), because he's hungry for absolute power. A TV reporter, who unearths this ploy, is nearly killed by Aditya Bhupathi's henchmen. While everything seems to be going in favour of Aditya Bhupathi, he meets his nemesis, Nela Ticket (Ravi Teja). The rest of the story is about how….the nonsense unfolds.
More than 100 years after the art of 'editing' was invented to make movies mean something and give stories a definite shape, Nela Ticket goes further back in time to an era where there was no concept of 'editing'.
There's no other way to explain why every single scene, and sometimes even shots, feel so bloated and overloaded with unnecessary details. As surprising as it might seem, there is a 'story' in the film. In fact, there are two stories unfolding simultaneously. One is about how Ravi Teja goes out of his way to help others and lives by the philosophy that the whole world is one vasudhaiva kutumbam, and the other story is that of hundreds of people - right from those who bought the 'nela ticket' to the recliner seats - watching the film in sheer horror.
It's hard to find even a single scene which makes you care about whatever is happening on screen. If you haven't gasped 'Oh God! What's happening?" while watching this film, then you clearly aren't focusing hard enough. The good news is that you haven't missed anything at all. The bad news is that you just wasted 167 minutes of your life.
Ravi Teja looks totally lost in the proceedings and nothing he does manages to salvage the film.
It's evident that Kalyan Krishna wants to turn the actor into a messiah for the poor and people who are neglected by their own families, but that thought doesn't translate well on screen. The incessant sermonising about life gets painful to hear, watch, and absorb after the first 15 minutes. Jagapathi Babu, who plays the villain, is let down by poorly written characterisation and Subbaraju's role is outright silly. Newcomer Malvika Sharma has hardly any role to play. In fact, Kaumudi, who plays Ravi Teja's sister, has a meatier role compared to Malvika. Almost every other supporting character in the film exists to just fill up the frame.
There's a silver lining in the film though. After a long time, Nela Ticket brings back Brahmanandam to play a cameo. Considering how the rest of the film treats its characters, it's an achievement that Brahmanandam inflicts the least damage to our senses. He just sits on a footpath and stares at people around him. I'm not sure if he knew why he was part of the film. But then, his role might very well be a metaphor for rest of us who are equally clueless about what's happening in Nela Ticket.
It's a film that you don't want to remember and one that you would want to pretend that you haven't seen it at all. There's a recurring dialogue in the film where Ravi Teja underlines his philosophy in life - Chuttu Janam, Madhyalo Manam. If you are the one standing in the middle of all those people who saw the film, you might as well give them a group hug and thank them for sharing your agony.
Entertainment
The film is a teen revenge drama set against the backdrop of high school shaming and ostracising.
Entertainment
With every plot uptick, first in the form of nationwide media attention, then a CBI enquiry, comes a greater fall. When Siya refuses to be guilted into marrying one of her rapists and pursues justice, her father is tied to a tree and publicly lynched to death.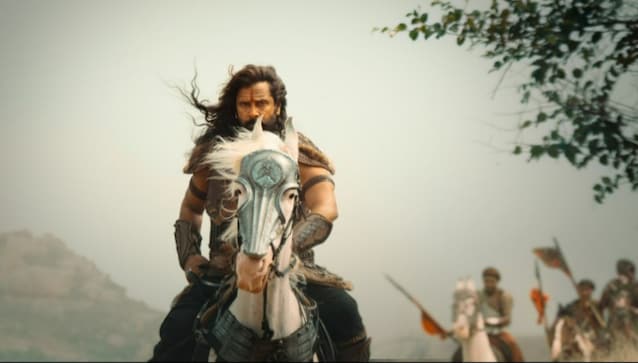 Entertainment
Ponniyin Selvan 1 is a brilliant experience that doesn't chase the same high as other recent commercial films did. The spectacle lies in the setting and the story of the film that unravels beautifully.