Neeraj Pandey's A Wednesday put spotlight on the 'Aam Aadmi' way before it was politically fashionable
A Wednesday completes 10 years today (5 September): The film is a watershed event, for it not only introduced an average Joe as the protagonist in an industry obsessed with larger-than-life stars but the film also heralded the age of the 'aam aadmi'.
Nostalgia is a cozy, comforting cushion. Revisiting an old memory is as integral to the human mind as it is to create a new one. And so, in a column titled This Year That Day, we look back at films that left an indelible impression and crystallised their place in the collective consciousness of a diverse range of cine-goers. 
A Wednesday, 2008
Much before Neeraj Pandey became the go-to director for spy films like Baby and Aiyaary, he brought to the fore the plight of the "stupid common man", sandwiched between the state and the rebels.
A Wednesday, his 2008 film that completes 10 years today (5 September), is a watershed event, for it not only introduced an average Joe as the protagonist in an industry obsessed with larger-than-life stars but the film also heralded the age of the 'aam aadmi', before the term gained prominence in political circles.
A Wednesday pitted Mumbai Police Commissioner Prakash Singh Rathore (Anupam Kher) against an unnamed caller (Naseeruddin Shah), who threatens to bomb the city if his demand of releasing four dreaded terrorists are not met. Rathore employs all his resources in tracing the caller but is eventually forced to surrender to his will. To his surprise, he discovers that the entire plan was in fact orchestrated to assassinate the terrorists, rather than rescuing them. In one of the most compelling monologues in recent memory, Shah's character goes about explaining his reasons for doing so, which range from 'killing cockroaches that pollute his home' to 'delivering a blow to those who think they can get away with mass murders every time'.
The immediacy in the dialogues, screenplay and background score of A Wednesday made for an arresting thriller but the film's brilliance was elevated only by the unsparing yet empathetic account of Shah's character.
Kher played along smartly, dishing out just the right reactions to Shah's claims, emoting for all of us in the process. He could not fathom that a common man, one among the millions that populate Mumbai, decided to arm-twist the police force in order to avenge the terrorist attacks that did not even kill any of 'his people'. Shah's character admits he did so just to shake himself out of the complacency that plagues the common man, often misinterpreted as resilience. "We are resilient by force, not by choice," he emphatically declared.
Interestingly, the same discourse spilled into the political realm three years later when Anna Hazare launched the Youth Anti-corruption Movement across India. People from all walks of life participated in the mass movement that fizzled out eventually, but not without giving India a true blue representative of its common men — Arvind Kejriwal. He founded the Aam Aadmi Party, the mandate of which was to cater to the basic needs and aspirations of the average citizen. However, history bears testimony to the fact that it did not sustain the momentum that it initially built.
The title of the film, A Wednesday, is itself disruptive, when viewed through a mythological lens. 'Wednesday' derives its name from the Roman God of Mercury and stands for creativity, expression, disruption and bringing about a change. As Shah's character says in the film, "They did that (attack the city) to us on a Friday (referring to the Black Friday), repeated it on a Tuesday (referring to the 26 November, 2011 attacks); I'm just replying, on a Wednesday." Since Wednesday is also the middle of the week, it also paints a picture of the common man as the axis mundi, at the center of the universe, and not relegated to a remote corner as is expected of him.
Prior to A Wednesday, the trope of man vs system was introduced in S Shankar's 2001 political drama Nayak, starring Anil Kapoor and Amrish Puri.
But even in that film, the common man is projected as a mainstream Bollywood hero when he steps into the chief minister's shoes for a day. As opposed to that, Shah's character in A Wednesday makes no attempt to penetrate the political hierarchy. "You got to be in the system to beat the system," is clearly not his mantra. He would rather assert his common man identity, retain it, celebrate it and also demand the rights that come along with it.
In A Wednesday, Shah imbues his character with a sense of vulnerability that makes him immensely likeable. He attends calls from his concerned wife, gorges on a sandwich from his lunchbox and sips on the tea from his thermos, while he is busy bringing the mighty Mumbai police force down to his size.
Post A Wednesday, there have been similar vigilante dramas where the common man resolves to show the perpetrators their place. There have been vengeful mothers (MOM, Maatr and Ajji) as well as vindictive old men (Amitabh Bachchan in Wazir and Te3n) but Neeraj Pandey enjoyed the first movers advantage long ago. His common man on a mission was as average as every attempt that followed, to replicate the impact that A Wednesday created on that Friday (and beyond).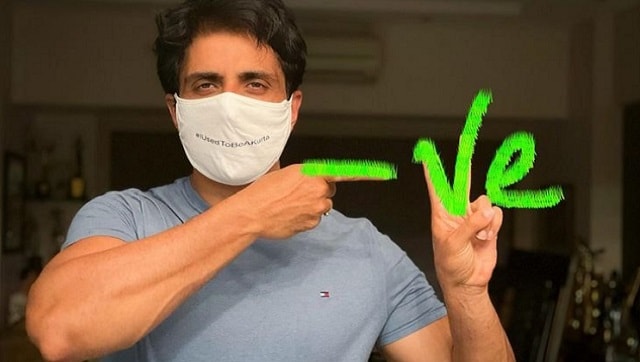 Entertainment
Beyond the dominant silence from Bollywood, many celebrities are responding to the coronavirus crisis in their own ways: by donating money and oxygen cylinders, by amplifying SOS messages on social media, and by employing damage control after receiving flak for a vacation in the Maldives.
Entertainment
Drawing inspiration from classical music and ghazals, Nadeem-Shravan created songs that often outlived the success of the films they were associated with.
Entertainment
"NR Narayana Murthy and Sudha Murthy's story also makes you think about your priorities and purpose in life," says Ashwini Iyer Tiwary, who co-wrote the film with Shreyas Jain, Piyush Gupta and husband, director Nitesh Tiwari.