Nayanthara's Kolamaavu Kokila to clash with Kamal Haasan's Vishwaroopam 2, in rare move for heroine-led film
The clash between Kolamaavu Kokila and Vishwaroopam 2 is crucial as success of the former will indicate that Nayanthara is equal to her male counterparts.
Nayanthara's crime comedy thriller Kolamaavu Kokila surprised the trade by announcing 10 August as its release date because the film is all set for a box-office battle against Kamal Haasan's Vishwaroopam 2. Interestingly, Nayanthara is said to be the front-runner to play the female lead in Kamal Haasan and Shankar's Indian 2.
Chiyaan Vikram's Saamy Square and director Venkat Prabhu's multistarrer are the two biggies scheduled to release on 10 August, but after knowing the release plan of Kamal Haasan's Vishwaroopam 2, the producers of these two films changed their stance. "As Vishwaroopam 2 is releasing on 10 August, we are planning to release Party by the last week of August", said director Venkat Prabhu in a recent interaction.
But Lyca, the production house of Kolamaavu Kokila, has boldly decided to take on Vishwaroopam 2 at the box-office. Producers of Vishwaroopam 2 and Kolamaavu Kokila have chosen 10 August as the release date because it will give them six-day opening weekend. Another interesting point to be noted here is Tamil cinema box-office is capable enough to accommodate two biggies for one weekend. The surprising factor here is that female-centric films prefer solo release plans because they don't want to compete with any mass heroes.
Films featuring actresses in the lead role is a healthy trend in Indian cinema, but producers prefer solo release or competing with potentially weaker films at the box-office. For Nayanthara, apart from Dora (a box-office dud which competed against Vijay Sethupathi's Kavan), all other female-centric films are either a solo release or compete against potentially weaker films. If we look at the female-centric films of Jyothika and Anushka, they never competed against biggies starring male superstars.
Among the leading heroines in South, it's Nayanthara who enjoys a solid market with more than six films to her kitty. She has been called as 'Lady Superstar' for a reason. With the success of critically acclaimed films like Maya and Aramm, Nayanthara has also proven a point that her face value is sufficient enough to bring audiences to theaters.
The clash between Kolamaavu Kokila and Vishwaroopam 2 is crucial because the success of the former would tell all the trade pundits and producers that Nayanthara is in no way inferior to her male counterparts in the industry. It is indeed a gutsy move by Lyca Productions to take on Vishwaroopam 2 even after knowing that Saamy Square, featuring Vikram, and Party, which has several leading actors in the lead, backed out of the race.
Ruben, owner of GK Cinemas, the popular two screen complex in Chennai said: "Today, Nayanthara's films are performing better than some of the proven male stars. Last year, in my complex, Nayanthara's critically acclaimed hit Aramm performed better than films featuring star heroes in the lead roles. Further, Tamil cinema is changing and I feel content is the king".
Ruben also added "In my complex, I would allocate one screen to Vishwaroopam 2 and one screen to Kolamaavu Kokila. Not only me, all the theaters would give equal screens and shows to these films. I feel releasing Kolamaavu Kokila on 10 August shows the confidence of the producers on the content. We have seen two mass heroes clashing at the box office on the same day but this would be an interesting competition to watch out for as it's a female-centric film".
Directed by Nelson, Nayanthara plays a young girl smuggling cocaine to save her family from poverty. The recently released trailer and songs composed by Anirudh Ravichander generated a good expectation for the film among the youngsters. Actress Samantha, who is all set for the release of her first solo female-centric film U Turn, recently took to Twitter to laud Nayanthara's ability to choose unique scripts.
I know I am a little late.. the trailer of #Kolamavukokila is outstanding 👏👏 Can't wait to watch this film . All the very best to this team and #Nayanthara for having balls of steel 🙏🙏 @anirudhofficial #NelsonDilipkumar

— Samantha Akkineni (@Samanthaprabhu2) July 11, 2018
"I know I am a little late.. the trailer of #Kolamavukokila is outstanding. Can't wait to watch this film. All the very best to this team and #Nayanthara for having balls of steel ", tweeted Samantha.
Find latest and upcoming tech gadgets online on Tech2 Gadgets. Get technology news, gadgets reviews & ratings. Popular gadgets including laptop, tablet and mobile specifications, features, prices, comparison.
Entertainment
In a 5 January social media post, Dr Dre said he was "doing great and getting excellent care from my medical team."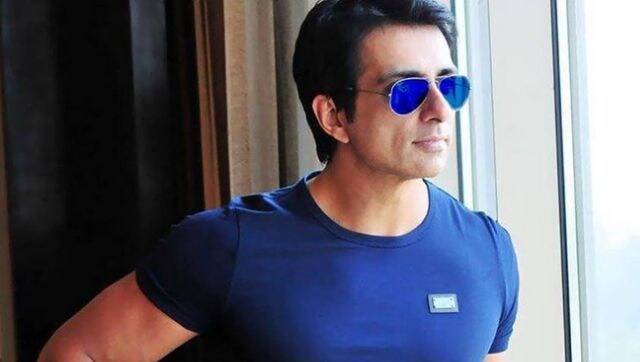 Entertainment
Bombay High Court has granted three weeks' time to Sonu Sood to file an appeal and stayed the order for coercive action by the BMC against the actor.
Entertainment
Spike Lee's son Jackson is the first Black male ambassador of Golden Globes.