Nayanthara's Kolamaavu Kokila invites comparisons to Breaking Bad: Is it fair to make assumptions before movie's release?
We can't come to a conclusion just because the protagonists in both Kolamaavu Kokila and Breaking Bad chose the same work to 'solve' their problems.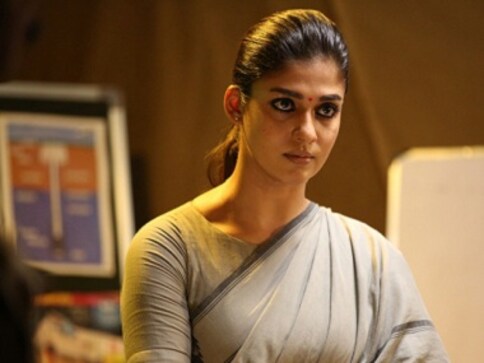 In his recent interaction with the Tamil magazine Ananda Vikatan, Kolamaavu Kokila's music composer Anirudh Ravichander revealed that the film is about what happens when a woman decides to get into the drug smuggling business to come out of poverty. Tamil cinema's numero uno actress Nayanthara plays the protagonist in the film and Nelson, who has directed many of Anrirudh's musical concerts is debuting as a feature filmmaker with Kolamaavu Kokila.
Long back, industry insiders said that Kolamaavu Kokila is loosely inspired by the popular American TV series Breaking Bad. But in his previous interview with the Firstpost, Nelson clarified that his film is in no way related to Breaking Bad. The director said: "Those who really watched Breaking Bad, would know that Kolamaavu Kokila is a different film. You can't make Breaking Bad here in Tamil cinema, it had a dark theme and the mood itself will not suit the taste of our people. On the other hand, Kolamaavu Kokila is a mainstream film mixed with a lot of emotions including comedy, sentiment, and humanity. My film is a 150-minute entertainer whereas you know the duration of Breaking Bad and the number of episodes".
From Anirudh's recent interview, the origin of the inspiration buzz is evident. In Breaking Bad, Walter White (Bryan Cryston) was a Chemistry teacher whose life turns upside down after he was diagnosed with lung cancer. In order to save his family, Walter White starts making meth and slowly turns into a drug lord named Heisenberg. As Nayanthara also plays a woman who smuggles drugs to overcome her problems, reports in the industry say that the film could be an inspired product.
One can't judge a film before its release and we can't come to a conclusion just because the protagonists in both Kolamaavu Kokila and Breaking Bad chose the same work to "solve" their problems. Moreover, Nelson had no inhibitions in answering the allegations, he carefully analysed and said that his film will be different from Breaking Bad.
Recently, the makers of Kolamaavu Kokila unveiled a single song 'Kalyana Vayasu' penned by actor Sivakarthikeyan. The single track is an instant hit and has crossed one million views on YouTube. In the video, popular comedian Yogi Babu was seen falling in love with Nayanthara leading a section of fans on the internet to say that he could be the Jesse Pinkman of Kolamaavu Kokila but all these are all mere assumptions.
Nelson had also said in our interview that those who have seen his film appreciated it for the unique content. As the director pointed out, we can compare the similarities between Kolamaavu Kokila and Breaking Bad only after the release of the film. Nelson also said that Kolamaavu Kokila will have all the necessary elements that audiences would expect in a Tamil film including family sentiment, human emotions, and comedy. National Award-winning actress Saranya Ponvannan plays Nayanthara's mother in the film.
Sources say that the post-production work of the film is almost over. Lyca Productions, producers of '2.0' is bankrolling Kolamaavu Kokila and they are planning to release the film in July.
also read
Entertainment
While praises have been coming from all over the globe, as they laud Priyanka's acting chops, and stunts in the series, recently former co-star Hrithik Roshan too heaped praises for the series and PCJ.
Entertainment
Haesoo was a trot singer, a genre extremely popular in South Korea. She made her debut in 2019 and was growing her fan base following the release of her single album, 'My Life I Will'.
Entertainment
Kangana Ranaut highlighted that watching films in the multiplexes have become very expensive.