Nayak: Easily one of Satyajit Ray's most incisive and detailed studies of human nature
With Nayak, Satyajit Ray goes to the heart of the question — who is truly happy? — turning the question around on its head, and asking instead: what, in fact, is true happiness? | #FirstCulture
Editor's note: In a prolific career spanning nearly four decades, Satyajit Ray directed 36 films, including feature films, documentaries and shorts. His films have received worldwide critical acclaim and won him several awards, honours and recognition — both in India and elsewhere. In this column starting 25 June 2017, we discuss and dissect the films of Satyajit Ray (whose 96th birth anniversary was this May), in a bid to understand what really makes him one of the greatest filmmakers of the 20th century.
Satyajit Ray often used to say that he did not like making grand films, and that he would rather tell the story of the ordinary man, the man on the street. Like his films, his short stories too mirrored this preference of his – most of them describing the lives of ordinary men – all of whom were, without exception, very lonely. Why, then, did Ray decide to make Nayak (The Hero) – a film on the life of an insanely popular matinee idol, a brash, haughty young superstar riding the waves of popularity and enjoying it to the hilt? The answer is hidden in the many layers of the film itself – a film that is so rich, so deep and yet, told in such simple language that perhaps it would not be a mistake to claim that it featured among the best works of Satyajit Ray's illustrious career.
Arindam Mukherjee is the indomitable superstar in the Bengali film industry and has been riding high on the popularity charts, thanks to a seemingly never-ending string of box office hits. He is invited to Delhi to receive a prestigious award, and not being able to secure a flight seat, he boards a train instead, planning to 'sleep it off' till he reaches his destination. Travelling along with him in the same train are myriad characters from various walks of life, each with his or her own story. The most interesting of these, however, is Aditi – a young journalist for a women's magazine titled Adhunika (The Modern Woman).
Aditi abhors the glitz and glamour of meaningless commercial cinema and harbours nothing but mute disdain for the superstar travelling with her. However, in a bid to increase the sales of her magazine, she requests Arindam for an interview, and the bored star agrees in good humour. Unwilling to answer her questions honestly at first, he begins to frustrate the novice journalist. But soon enough, owing to a sub-conscious need to speak to someone, Arindam begins to wander down the dark lanes and by lanes of his memories — both good and bad — and begins to describe various incidents in his life. As Aditi tries to get to the man behind the star layer by layer, she begins to discover a haunting truth — that despite all the fandom, popularity and immense success, Arindam Mukherjee is an inherently lonely man who needs a friend, more than anything else. His insecurities, his guilt, his grief, his hatred towards himself — everything is laid bare, as he inadvertently opens his heart to the woman.
On the other hand, Aditi, who has got the 'scoop' of her life, realises that she has scratched the surface too deep, and that Arindam Mukherjee is no different than anyone else riding on that train. And it is in this realisation that her hatred towards the superstar ceases to exist. As the train pulls into Delhi station, she decides not to publish the interview, leaving the hero surrounded by his fans, and disappears from his life forever.
The film is one of only three feature films in Ray's body of work that are not adaptations, and are original screenplays written by Ray himself.  Told in free style, punctuated with the occasional humour and smart wit, running back and forth thanks to flashbacks and dream sequences, and taking its time to denude the protagonist of his external garb of casual indifference, Nayak is perhaps the best example of one of Satyajit Ray's many cinematic skills — his mastery over the narrative. It is not easy to handle multiple storylines intersecting with each other. But Ray does it with admirable flair, and with such simplicity that not one transition looks jarring. What's even more astonishing and awe-inspiring is that each of the passengers traveling in the train somehow seem to be connected with the protagonist, in the fact that the voids in their lives are not unlike the one in the life of the superstar. And it is in that sense, that Arindam Mukherjee is reduced to just another passenger in the train, journeying through life, from one point to another.
The film boasts of some terrific performances — in fact, there are far too many of them to talk about all of them within the scope of this article. But there are two that unarguably deserve special mention. Sharmila Tagore plays Aditi with grace, elegance and intelligence, exuding a calm confidence that catches the star's attention, because he is normally used to see the obliged faces of fans and sycophants crowding around him. When she comes out of her shell and reaches out to the man behind the superstar, you can see that her concern is genuine — and that it does not depend on box office figures or the success of securing an autograph. She reaches out to Arindam Mukherjee as a woman would reach out to a man who needs someone to talk to. There is a scene in the film in which she chides Arindam Mukherjee in a stern voice, and for a fleeting moment, we see her bare her heart to the man, for a change. In one of the most poignant scenes of the film, one which is studied by film enthusiasts all over the world today, when the train is about to reach its final destination, Aditi walks up to Arindam Mukherjee to say goodbye, and tears up the sheets of paper in which she had recorded her interview with the hero. When Arindam Mukherjee asks her why did she do that, and if she knew the interview by heart, she replies by saying — 'I'll…keep it in my heart.'
And then there is Uttam Kumar. Bengal's greatest superstar plays Bengal's greatest superstar in Satyajit Ray's Nayak. If that is not one of the greatest casting coups in the history of Indian cinema, I don't know what is. Uttam Kumar, at the height of his popularity then, played a matinee idol whose insecurities and guilt were to be stripped bare in the film. Not an easy decision to take, if you think about it. But Uttam Kumar shows that he is not considered the star of the millennium without reason. In a long career of fantastic performances, his performance in Nayak is, by far, his best. He smiles and cries, he is frightened and begs for his life, he is vindictive and ruthless, he is a king and a wretch, ambitious in the beginning and hopeless when he has achieved it all, he is a romantic at heart in one scene, he is repentant and frustrated in another — all within the span of one film.
Ray was exceedingly impressed by Uttam Kumar's acting skills. When Uttam Kumar passed away, Ray wrote in his obituary — 'I hardly recall any discussion with Uttam on a serious analytical level on the character he was playing. And yet he constantly surprised and delighted me with unexpected little details of action and behaviour which came from him and not from me, which were always in character and always enhanced a scene. They were so spontaneous that it seemed he produced these out of his sleeve. If there was any cogitation involved, he never spoke about it.'
With a touching story, a collection of fantastic performances and a great captain at the helm of it all, Nayak is easily one of Satyajit Ray's most incisive and detailed studies of human nature. Ray goes to the heart of the question — who is truly happy? — turning the question around on its head and asking instead — what, in fact, is true happiness? Which of those passengers in the train are truly happy and content? A careful watching of the film, and a little reflection would make us realise that perhaps the most inconsequential characters of the film are the ones who are truly happy, which could, in turn, probably make us wonder — have we been looking for happiness in all the wrong places all this while?
Bhaskar Chattopadhyay is an author and translator. His translations include 14: Stories That Inspired Satyajit Ray, and his original works include the mystery novels Patang, Penumbra and Here Falls The Shadow.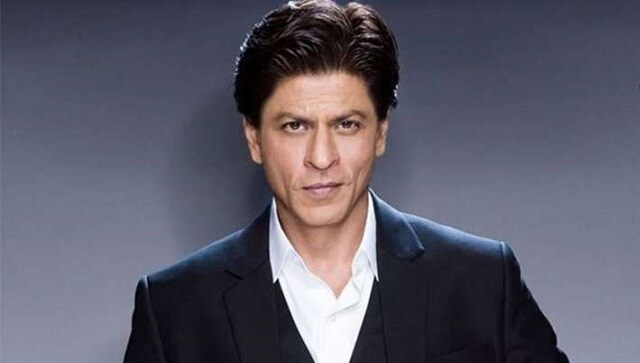 Entertainment
As Shah Rukh Khan completes 30 glorious years in cinema, Firstpost takes a look at his career through 30 of his scenes and moments that deserve love.
Entertainment
Music doesn't see whether you are straight or gay, but have Indian filmmakers been able to take a sensitive approach to LGBTQ+ representation?
Entertainment
The representation of female cops on Indian OTT is just like an ornament with not much thought going behind it in its representation.