Nayagi review roundup: Trisha's horror-comedy film fails to scare or bring laughter
Trisha's bilingual film Nayagi has finally released in Tamil, months after Tamil release. But by the looks of it the actress is not too excited about it.
Months after Nayaki's release in Telugu, Trisha's bilingual film has finally released in Tamil as Nayagi. But by the looks of it the actress is not too excited about it. She has not engaged in any promotions as yet.
The south Indian actress took to Twitter to explain her reasons for this decision.
If I am not talking about or promoting my film,there are valid reasons for it.Apologies to my media friends and fans who have been asking me

— Trisha Krishnan (@trishtrashers) September 15, 2016
I will personally make sure it is explained soon.Thank u all for the consistent support and love 🙏🏻 — Trisha Krishnan (@trishtrashers) September 15, 2016
The Telugu film failed to impress critics and audience alike and the film bombed at the box office. A similar fate seems to be waiting for its Tamil counterpart which has been panned by critics.
The film narrates the story of Gayathri, an aspiring actress who's soul has been haunting a village for 35 years and has been on a killing spree. Due to this the government has even restricted entry into the village.
Directed by Goverdhan Reddy, the film also has Sushma Raj and Ganesh Venkatraman in lead roles.
Gautaman Bhaskaran at the end of his review for Hindustan Times asks a pertinent question,
"I often wonder why writers and helmers underestimate audience intelligence, thrusting on to them plots that are so low on plausibility that even without one's thinking cap, it is hard to digest. And must actors with promise -- like Krishnan and Ganesh Venkatraman (who plays a cinematographer) -- allow themselves to be part of such inanity?"
The daily has given the film a rating of one out of five.
Behind Woods review dismisses the film saying,
"The film neither scares you, nor evokes a laughter, nor conveys a message. The initial five to ten minutes make us believe that the premise is going to be promising, as it raises many questions. But when you wait for the answers in the second half, you might be disappointed...The dialogues too are ineffective. The slapstick comedy, which is intended to be funny, is not funny either."
The website gives the film 1.25 out of five.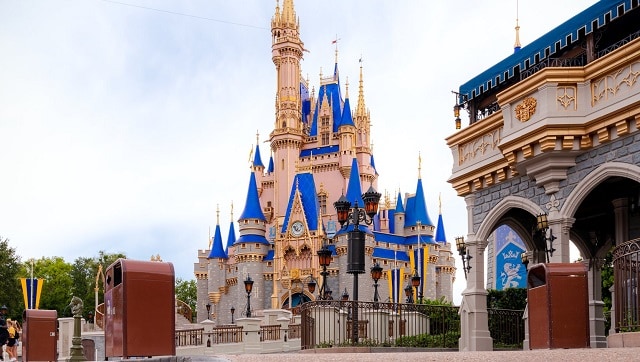 Entertainment
Disney said it was seeing "encouraging signs of recovery" across a wide range of its businesses even while its streaming television service grew slower than expected in the second quarter.
Entertainment
J Balvin, who was diagnosed with coronavirus in August 2020, shared his experience at the Global Citizen's Vax Live concert
Entertainment
"You're there with five other people, honoured for the work that you've done. What's better than that?," says Glenn Close, who's earned eight Oscar nods in her career.