Nawazuddin Siddiqui's ingenuous methods of seeking inspiration for his roles reinforce his versatility
From the memorable reporter in Bajrangi Bhaijaan to one of the cold-blooded murderer in Raman Raghav 2.0, Nawazuddin Siddiqui's versatility knows no bounds.
Who would have thought that an actor who debuted with a small role in Sarfarosh will portray some of the most multi-layered characters Indian cinema has seen? From playing the memorable reporter, Chand Nawab in Bajrangi Bhaijaan to exhibiting one of the darkest characters of Hindi Cinema in Raman Raghav 2.0, Siddiqui keeps proving that his versatility is rare in Bollywood, a place where actors are seen playing the same kind of roles for years, banking on the chord that the characters had once struck with the audiences.
Siddiqui opened up about his the various characters he has played and what goes into them as far as research and preparation is concerned, in a Mumbai Mirror interview. He revealed his inspiration and influences lie in real people whom he has met or meets regularly. In an industry where 'method acting' is almost a trend, but originality continues to diminish, it is a refreshing change to see an actor find his muse in real people. Speaking of muses, his Bajrangi Bhaijaan character was based on a real Pakistani reporter of the same name, whose hilarious reporting video had gone viral on the internet. Siddiqui revealed that what most people do not know is that he had seen the video a hundred times before recreating it in the film. Having memorised the lines by heart, he sailed through a scene, which was being touted as a painstaking one by the director, in a single take. The cast and crew had the rest of the day off after his Siddiqui's sorcery in front of the camera.
The actor also shared thoughts on how Indian movie-goers have been conditioned to like stereotypical characters due to the kind of cinema they've consumed over the years. Elaborating further, Siddiqui does not hide his disappointment about people misunderstanding his character in Badlapur and even Raman Raghav 2.0, for that matter. According to him, the actions carried out by these characters were a result of a deeper psychological imbalance, that what one simply saw on screen. "Such profound philosophy is beyond the realms of a typical Bollywood film where the hero and heroine meet, they fall in love, there's dance and drama and a happy-ever-after ending," says Siddiqui, in the same Mumbai Mirror interview.
Speaking of his upcoming film, Mom, which also stars Sridevi, he admits he sought creative inspiration from Gangs of Wasseypur actor Piyush Mishra. "Piyush Mishra had a distinctive manner of speaking which was apt for this character. I borrowed it and am now waiting for him to see the film and react!," says Siddiqui, reinforcing his enigmatic style of infusing human traits in his on-screen avatars.
Read the complete interview here.
Find latest and upcoming tech gadgets online on Tech2 Gadgets. Get technology news, gadgets reviews & ratings. Popular gadgets including laptop, tablet and mobile specifications, features, prices, comparison.
Entertainment
AK vs AK was always intended as primarily a thriller. I don't think we were on a high horse about showing a mirror to anyone," says Avinash Sampath.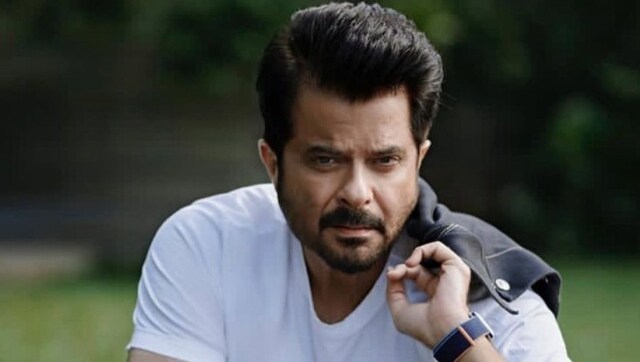 Entertainment
Anil Kapoor, an actor who has reinvented himself and has always managed to stay relevant without a lull in his career, says he is 'more fearless' about the roles he selects.