Nawazuddin Siddiqui's An Ordinary Life shows actors' biographies may be 'honest but never truthful'
There have been hagiographies like Dilip Kumar's The Substance And The Shadow as well as 'blistering honest' accounts in Naseeruddin Shah's And Then One Day
When it comes to autobiographies and especially ones by film actors, there is a great possibility of them being 'honest but never truthful.'
In a recently released excerpt from his autobiography, An Ordinary Life, Nawazuddin Siddiqui bares his soul about a passionate affair with Niharika Singh, his co-star in the film Miss Lovely. While there seems to be honesty in the manner he talks about it (he refers to himself as a 'lusty village bumpkin'), questions about the degree of truthfulness have already being raised.
In fact, Niharika Singh herself has said that it seems like Siddiqui "has chosen to fabricate stories and manipulate a fleeting relationship" and says that the affair lasted for a few months and not a year and a half as mentioned in the excerpt.
Siddiqui's autobiography, penned in collaboration with Rituparna Chatterjee, joins a growing list of biographies of Hindi film actors that has almost become a genre unto itself. Earlier this month, Hema Malini released her second authorized biography Hema Malini: Beyond The Dream Girl by Ram Kamal Mukherjee (HarperCollins, 2017) and Penguin Random House India announced signing Pooja Bhatt for a book where the actor would share the journey of recovery from alcoholism.
In a film-obsessed nation such as India, the fact that just a little under a decade ago there were only a handful of biographies or autobiographies chronicling the lives and times of people who have touched the millions continues to be baffling. Perhaps in a bid to make up for the lost time, the last five years have witnessed a surge of books on film actors and while the sub-genre is still to make a dent big enough as other genres such as popular fiction or young adult, it's a win-win for both publishing houses as well as readers.
The significance of a book on a film actor, filmmaker or even any era across popular Hindi cinema increases as they shed light on an aspect of popular culture in India that up until recently was not given its due. While one can argue that a book on Guru Dutt is an important document in chronicling cinema in India, a book such as Shamya Dasgupta's Don't Disturb the Dead: The Story of the Ramsay Brothers (HarperCollins, 2017) or Akshay Manwani's Music, Masti, Modernity: The Cinema of Nasir Husain (HarperCollins, 2016) is equally essential.
The latter highlight the contribution of schools of filmmaking that deserve to be acknowledged. In some way, both Guru Dutt and the Ramsay Brothers need to be studied to understand what makes Hindi cinema unique and similarly, a book on Meena Kumari (Vinod Mehta's Meena Kumari: The Classic Biography) is as needed as one on Asha Parekh (The Hit Girl by Khalid Mohamed) or one by Anu Agarwal (Anusual: Memoir of a Girl Who Came Back from the Dead) as critical as one on Rekha (Rekha: The Untold Story by Yasser Usman).
Two autobiographies that generated immense interest in the recent past were Rishi Kapoor's Khullam Khulla: Rishi Kapoor Uncensored (HarperCollins, 2017) and Naseeruddin Shah's And Then One Day: A Memoir  (Penguin, 2015). The two books, in their own right, brought forth tales of two varied schools of filmmaking and the manner in which their films were made.
WH Auden had once mentioned how every autobiography is concerned with two characters, "a Don Quixote, the Ego, and a Sancho Panza, the Self" and intriguingly, Khullam Khulla: Rishi Kapoor Uncensored as well as And Then One Day: A Memoir, despite being all the person, managed to offer readers an insight that is usually missing from most autobiographies. Both Kapoor and Shah are witnesses to a great transition in Hindi cinema that remained largely unrecorded beyond the perfunctory platforms including film glossies or periodicals of the era. Their accounts, therefore, fulfill the conspicuous gap in Hindi film literature.
The question of authenticity has also assumed paramount importance when it comes to film biographies. In an era when even autobiographies run the risk of being hagiographies such as Dilip Kumar's The Substance and the Shadow An Autobiography (Hay House, 2015) where the narrative choose to not mention the unsavoury, the extent of honesty, too, often raises some vital questions. In the case of Shah's And Then One Day, while most lauded Shah's 'blistering honesty,' some also found the collateral damage to be 'awesome.' Of course, the star has all the right to decide what to say or what not to say and like a reviewer noted Karan Johar's An Unsuitable Boy, written with Poonam Saxena (Penguin, 2017), despite soul-searching bits was mostly of "anecdotal value on snatches of conversations with Shah Rukh Khan and the mythic Aditya Chopra."
Writing an autobiography or even a biography treads a fine line between 'authority and freedom' and self-restraint and unshackling. Things get complicated when the question of who truly owns the story where more than one person is involved comes to pass. Take for instance Siddiqui's An Ordinary Life. Talking about his affair is his prerogative but Niharika Singh's consent in as indispensable. Singh has gone on to say that none of what is written is with her knowledge or consent.
The late Christopher Hitchens, in his autobiography Hitch-22: A Memoir (2010), addressed this conundrum in his own ubiquitous style — "I can claim copyright only in myself, and occasionally in those who are either dead or have written about the same events, or who have a decent expectation of anonymity, or who are such appalling public shits that they have forfeited their right to bitch." In this respect, the late Dev Anand managed to hold the mirror to reflect more of what was inside than out there with his autobiography Romancing With Life (Penguin India, 2007) and Rishi Kapoor, too, was polemical but not preachy, expository but not damning.
As with any phenomenon that witnesses an increase in supply, the superabundance of the film biographies in India has warranted questions about their purpose they serve. Besides an accessible form of recorded history for the readers, critics and a large part of the media are now seeing biographies, as a new tool for public figures to remain in the spotlight.
As an author of three books that study popular Hindi cinema and actors in a socio-political context, this writer feels that since the last few years, the ability to see commercial cinema (read 'Bollywood') in an academic light is a strong motivator for many public figures to consider telling their story. For a cinema that understands the sway it wields but habitually undermines its own worth, its time that more such tales were told.
(Also read — Pink: The Inside Story — Gautam Chintamani's book explores the film's many layers)
Entertainment
'I'm constantly figuring out what I'm going to do next': With over 70 acting roles and 45 directing credits, Clint Eastwood, 91, does not want to call for retirement yet.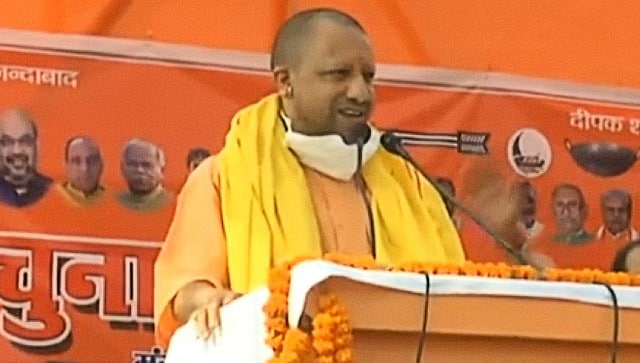 Entertainment
The seers alleged that Bollywood artistes consume alcohol, eat meat and involve in immoral activities due to which they can never represent pious characters of the Ramayana.
Entertainment
Voot Select has hit upon an interesting show that retains the dramatic tension for the most part of the eight episodes.