Nawazuddin Siddiqui on Babumoshai Bandookbaaz: 'Some critics have wrongly declared film a flop'
Nawazuddin Siddiqui's Babumoshai Bandookbaaz has made Rs 4.05 crore on its second day, an its production cost was roughly Rs 3 crore.
Nawazuddin Siddiqui's latest film Babumoshai Bandookbaaz has made Rs 4.05 crore on its second day, after a successful day one collection of Rs 2 crore, as per www.koimoi.com. The film, despite being made on a budget of Rs 5 crore with Rs 2 crore set aside for advertising and marketing, has managed to cover its production cost. However, the film is still being deemed a flop by several critics, and Siddiqui, known for never mincing his words, is miffed.
In an interview with Indian Express, the actor spoke at length about low-budget films. He also pointed out certain discrepancies in the judgments passed by film critics about the success of a film.
According to him, many critics, who claim to be meticulous observers of film trade, do not consider a film's budget while estimating its revenue.
He uses his 2015 release Haraamkhor as an example, stating that the film was made on a budget of Rs 70 lakh and its rights were sold to streaming giant Netflix for Rs 1 crore. However, critics went on to ignore these numbers and were quick to declare the film a flop.
His latest film Babumoshai Bandookbaaz has also been made on a shoestring budget and has managed to recover the production cost. However, critics are again neglecting the fact that it is a small film and cannot compete with other 100-crore films.
"When a big star cast film earns even 70 crores, it is declared a hit. Arre yaar, the budget of the film is beyond Rs 100 crores, on what basis are you calling the film a hit? (sic)" he asks in the same interview, highlighting the core issue of small films being treated like dirt. He had earlier taken to Twitter to express his displeasure with people paying more attention to the film's budget than the film itself:
Ppl r talking abt d budget of #BabumoshaiBandookbaaz, yes it's a 5Cr film including P&A bt fr me it's an art of cinema regardless of budget.

— Nawazuddin Siddiqui (@Nawazuddin_S) August 25, 2017
The actor thinks Indian audiences have started investing in films that promise good content rather than fluff. Therefore, for more content-driven films, small filmmakers should not be demoralised by unnecessarily declaring their films flops, he said.
Entertainment
Filmmaker Kushan Nandy's upcoming film Babumoshai Bandookbaaz which stars Nawazuddin Siddiqui and Chitrangada Singh as the lead pair, is facing some trouble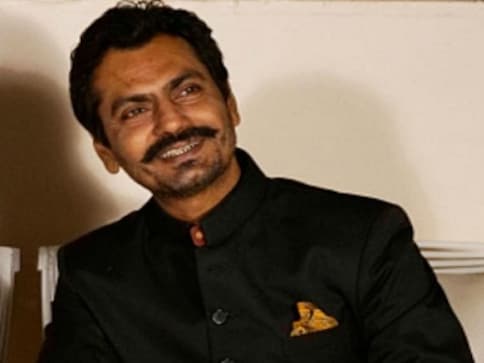 Bollywood
Nawazuddin Siddiqui tweeted, "Thank you for making me realise that I cannot be paired along with the fair and handsome because I am dark and not good looking."
Bollywood
Nawazuddin Siddiqui also said he drew inspiration from James Bond for his role in Babumoshai Bandookbaaz.