Navjot Singh Sidhu returns to TV with Family Time With Kapil Sharma, months after the 'conflict of interest' debate
Last year in October 2017, a PIL was filed claiming Navjot Singh Sidhu's working in comedy shows on TV amounts to conflict of interest.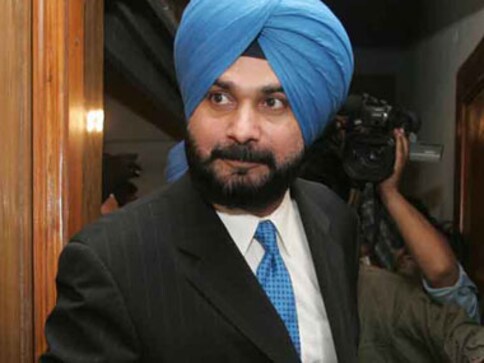 With Kapil Sharma making a comeback with the show Family Time With Kapil Sharma, former cricketer and comedy-show regular Navjot Singh Sidhu also marks a homecoming of sorts with the show. The former cricketer, who is also a member of parliament, was recently embroiled in a controversy when a PIL was filed against Singh alleging conflict of interest. It happened after The Kapil Sharma Show went off air.
However, the Punjab and Haryana High Court rejected the plea on merit as the comedy show had already gone off air. But, after Family Time With Kapil Sharma premiered on 25 March, it is speculated the whole debate might resurface.
According to a report by The Indian Express, a PIL was filed against Sidhu by a Chandigarh-based activist HC Arora on 10 October who had brought to light the issue of Sidhu being on a TV show, and how it's a conflict of interest. To reinforce his claims, the activist had reportedly cited an example where the Andhra Pradesh High Court had directed that the Chief Minister of the state shouldn't act in a film.
In reply to the claims, Sidhu has always maintained that he need more money in order to continue his duties as the salary drawn by him isn't enough, adds the Indian Express report. Sidhu holds the chair of the Minister of Local Government, Tourism, Cultural Affairs, Archives and Museums for the State of Punjab.
Also read: Navjot Singh Sidhu has it wrong this time, what he does after office hours is also public's business
Even the Punjab's Advocate General Atul Nanda said that Sidhu's working on a TV show doesn't amount to conflict of interest.
Bollywood
Swastika's hold on her craft motivated me to perform better, says Plabita who plays the role of Fetish Girl in Escaype Live
India
The Supreme Court, on Thursday, sentenced Navjot Singh Sidhu to one-year rigorous imprisonment in a 1988 road-rage case, saying any undue sympathy to impose an inadequate sentence would do more harm to the justice system and undermine the public confidence in the efficacy of law
India
Navjot Singh Sidhu's one-year jail sentence puts the focus on road rage incidents, which has often turned fatal in the country