National Anthem not mandatory in cinemas anymore: Multiplex, single screen owners welcome SC judgment
The Supreme Court order of making it optional for cinema halls to play the 52-second national anthem before screening a film has been welcomed by multiplex and single screen theatres.
The Supreme Court reversing its November 30, 2016 order and making it optional for cinema halls to play the 52-second national anthem before screening a film has been welcomed by multiplex and single screen theatres.
A Bench, led by Chief Justice of India Dipak Misra, clarified that it is not mandatory to play the anthem before films in cinemas and it has left the choice of whether to play the anthem or not to the discretion of individual cinema hall owners.
Prakash Chaphalkar, secretary, Multiplex Association of India, is clearly against screening the national anthem before a film screening because "it leads to loss of revenue for the theatre owners". He says, "Every minute of the screen is revenue for theatre owners. Whatever time is available should be solely for entertainment and for the purpose of revenue earning for us. So it's a welcome change. If there are seven shows, seven to 10 minutes of screen time is lost every day. It is a miniscule issue but 99 per cent of public do not want national anthem when they go to watch a movie because they are in a different mood. But since it was mandatory to screen, they were paying respect. It was forceful obedience."
"Supreme Court has given its ruling but the government has to accept the order and issue a circular, and before we take a call we will have to inquire with the police commissioner. The new rule has to be implemented at the grass root level and it will take a week or two for its implementation. Only then probably every theatre owner will stop playing the anthem," he adds.
However, certain individual theatre owners have decided to continue screening the anthem as they feel that majority of the public don't mind and it does excite their patriotic feeling. "Now it has been left to the discretion of theatre owners, so we will continue to screen. What is wrong in that? Eventually we will take a collective call but we will also consult the public perhaps through voting or discuss the matter with them, because we do see them stand in respect when the anthem is screened. We go to multiplex, we go to any single screen, people do stand as a mark of respect," says Pramod Munot, single screen exhibitor and owner of theatres in Nagpur and Pune.
While individual single screen cinema owners were more forthcoming, the employees of multiplex chain refused to comment on the matter. Kamal Gianchandani, CEO, PVR Pictures Ltd., Chief Business Planning & Strategy, said he still has to read the order, and when prodded further, he refused to comment.
"I am happy with the new judgement because at times some people don't stand when the national anthem is screened and we have to request them. But, on the other hand, most people have that patriotic feeling. If they can travel for two hours to watch a two hour movie then can't they spend about a minute on national anthem? On the contrary they love it, and in my theatres I have seen people chanting, 'Bharat Mata Ki Jai' after the anthem is played," says Manoj Desai, the owner of Gaiety-Galaxy theatres, Bandra, who said that he will continue to screen the anthem until he gets an official notification from the Home Ministry and the Collector of Mumbai.
Former president and one of the executive committee members of Cinema Owners and Exhibitors' Association of India (COEAI) Nitin Datar is of the opinion that screening of national anthem should have never been made mandatory at all.
"It's okay to have it in educational institutions but why have it where people are going for entertainment," he asks. "Though it is not mandatory now, SC judgment doesn't say that you cannot screen it. Those who wish to screen, will do so and the association cannot tell them what they should or should not do. It's their choice, not a fundamental right," says Datar.
Subscribe to Moneycontrol Pro at ₹499 for the first year. Use code PRO499. Limited period offer. *T&C apply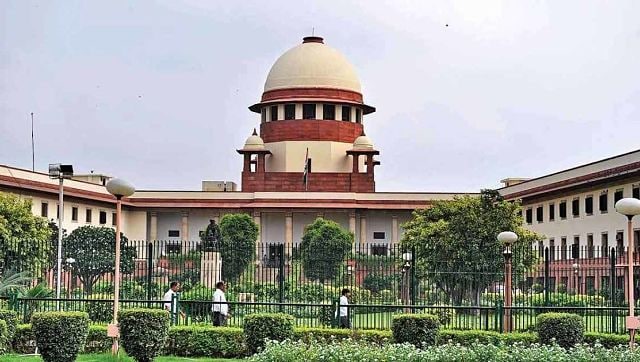 Business
The apex court said the proceedings before the National Company Law Tribunal (NCLT) will go on and but will not culminate into any final order on an amalgamation of FRL with Reliance
India
While Uttar Pradesh alleged in the apex court that there is collusion between Ansari and Punjab Police, the Amarinder Singh government refuted these claims and raised questions over the maintainability of plea filed by the Yogi Adityanath-led government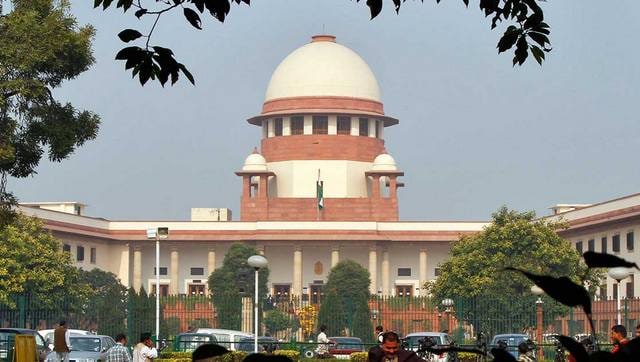 India
The top court gave the ruling after a widowed woman's decision to transfer her share of her husband's property in favour of her brother's son was challenged in court