Naseeruddin Shah commenting on Virat Kohli's arrogance is a classic case of pot calling the kettle black
Naseeruddin Shah has the right to express himself as freely as the next person but him commenting on anyone's arrogance is a classic case of the pot calling the kettle black.
Among the many things that Naseeruddin Shah is, he is also a serial ranter. This is putting it as straight as Virat Kohli, the latest object of Shah' affliction, would exude a drive. Taking to Facebook, Shah called the Indian cricket captain the "worlds worst behaved player" and added how his "cricketing brilliance pales beside his arrogance and bad manners."
Shah's comments came after Kohli's clash with his Australian counterpart, Tim Paine, in the course of the second test at Perth. Shah has the right to express himself as freely as the next person but him commenting on anyone's arrogance is rich and a classic case of the pot calling the kettle black.
The thing with great actors is that they tend to become the characters they play and, at times, the great ones find it difficult to differentiate between reality and the act. Shah's 'Kohli episode' could well be a result of him slipping into one of his most famous characters, Albert Pinto, from the seminal Saeed Mirza film, Albert Pinto Ko Gussa Kyoon Aata Hai (1980).
Ever since one can recall, Shah has been someone who expresses his anger, rage and utter disdain for things and people quite vocally and at regular intervals since the 1980s.
During the making of Subhash Ghai's Karma (1986) rumours had it that Shah and Dilip Kumar found it difficult to work together. Some of the scenes involving the two actors had to be shot with them separately. In an interview, Shah also said that he never found Dilip Kumar to be a great actor per se and any greatness attached to the thespian was because of the great films he did such as Ganga Jamuna.
In the same interview, Shah also went on a studied rant against Amitabh Bachchan where he said Bachchan had not done a single great film.
At the time Shah emerged as one of the best acting talents in India, the commercial film set up had little time for 'art-house' actors. Of course, they were chased and signed on but it was rare for someone from the Parallel Cinema universe to become a 'hero.' Shah not only broke this myth, but became one of the most sought-after names in commercial Hindi cinema through the late 1980s and a better part of the 1990s. Somewhere along the line, the confidence seemed to transform into arrogance and then criticism and then rants.
Shah has no reason to complain: he has always been celebrated as one of the greatest actors the world has ever seen and despite him hating commercial cinema, there has never been a dearth of work.
Yet with clockwork precision, he finds someone or something to rant about. He has said in the past that Rajesh Khanna was responsible for bringing mediocrity in Bollywood in the 1970s, that there is no new wave in Indian cinema, he has slammed Salman Khan, and also said that he (Shah) got many of his iconic roles because he was bad looking or available cheap as an actor.
Javed Akhtar once commented on how Naseeruddin Shah "does not like successful people." It's not like Shah does not have the credentials to criticise an actor or comment on a public figure but his own behaviour could leave a lot to desire as seen from an old video clip that went viral post his latest comment on Kohli.
First Cricket News
Not only for Virat Kohli, but the Australia series is also a crucial assignment for the Men in Blue, as they seek a place in the World Test Championship Final.
First Cricket News
India were staring down a big total in the final innings of the Adelaide Test. Dhoni, who was not playing in the fixture, tried to convince Kohli to aim for a draw and not go in an attacking mode if Australia declared the innings.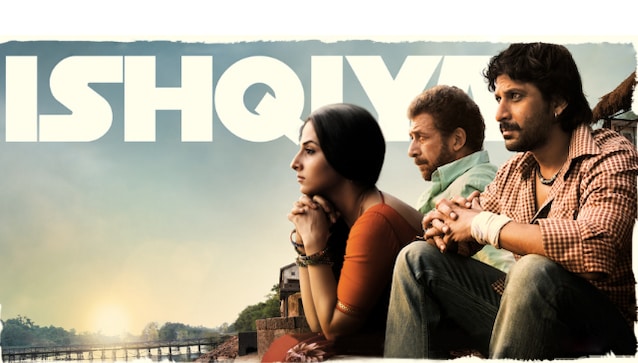 Entertainment
Ishqiya released in 2010, is the kind of cinema which you can love or hate, but cannot be indifferent to.