Naseeruddin Shah and the importance of speaking out regardless of backlash, bullying
Not everyone in Bollywood can be expected to show the fortitude we've come to expect from men like Naseeruddin Shah, and they mustn't be vilified for their choices.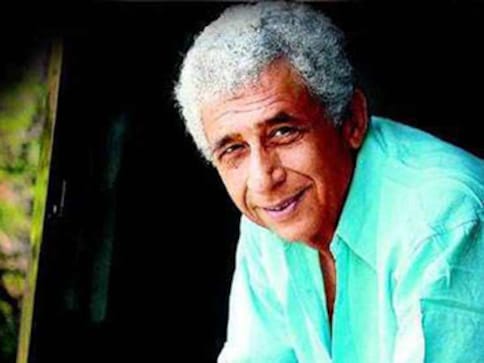 Truth rankles, which is probably the only explanation why the patron saints of the Hindu right wing and their followers have their khaki shorts in a twist over the comments made by 68-year-old Naseeruddin Shah. At this point, it almost seems like members of the saffron brigade are parroting a script they haven't even paused to read. Because if they had, no person in their right mind would think that it's okay for a government to prioritise the killing of a cow over the murder of its own police officer.
In a cutting, critical, no-holds-barred interview with Karwan-e-Mohabbat, a peace initiative that seeks justice and livelihoods for survivors of mass violence and lynchings, Shah, a veteran actor, spoke about the rising climate of fear and religious intolerance in an increasingly polarised country where many right-wingers enjoyed impunity to take the law into their hands if their religious sentiments were hurt. Shah claims that he is worried for his children, who had been raised without religion, and didn't belong either to the Muslims or the Hindus. And finally he said that although he doesn't see the situation improving anytime soon, as an Indian, the current situation made him angry, not scared, as it should, any thinking person. "This is our home. Who dares to evict us from here."
Predictably, his comments unleashed a torrent of abuse, sneers and threats that revolved around "returning to Pakistan", while accusing him of harbouring anti-India sentiments. His proposed address at Ajmer Literature Festival was also called off after protests by right-wing groups.
Even though Shah has been known to voice opinions that fly in the face of majoritarian politics, his comments come at a critical time. Over the years, Bollywood has been accused of steadfastly looking the other way in the face of lawlessness and government inaction, refusing to defend the freedom of speech and expression that forms the bedrock of its vocation, even, in recent times. Every time Bollywood chooses silence over solidarity, it is accused of cowardice and lacking a spine. It is a valid criticism, of course. The survival of any form of art hinges upon the ability of its artists to present all kinds of truths, even if they might be unpalatable to those that enjoy political and social hegemony. It's not even just art — democracy itself dies when its citizens' right to free speech is muzzled. Given the current climate of fear due to untold atrocities being carried out across the country in the name of religious vigilantism, it cannot be denied that many of the freedoms enshrined in India's constitution, guaranteed to her citizens, are under threat.
Which leads us to the question: who exactly is responsible for holding truth to power, and by how much? Must Bollywood shoulder a greater part of the responsibility due to the mass nature of its appeal, or should it be allowed to act in its own best interests, given how swift and severe retaliation has been on the few occasions it has tried to take a stand, especially in the last few years?
In 2015, when Aamir Khan spoke about intolerance and fear for his children's future, his posters and effigies were burned all over the country, and he had to eventually seek police protection. Not to mention the social media wrath and calls to "go back" to Pakistan. Speaking up had a professional cost as well — his contract as the ambassador of Incredible India failed to get renewed, despite 10 years at the job.
Around the same time, Shah Rukh Khan's comments about intolerance resulted in calls to boycott his release Dilwale. In the face of all the political ire, Khan walked back on his statements. His team now has standing instructions to disallow any questions regarding, religion, politics, the India-Pak cultural clashes, and the rise of Hindu fundamentalism in India. "Anything I say or discuss, there are people extremely happy to underline one thing and blow it out of proportion. It's unfortunate for someone like me who did speak his mind. I only speak my mind to my kids now… I have 200 to 300 people who are attached to the business of Shah Rukh Khan. To affect the lives of some 250 people for a comment that I make… I can't let them down," he said in a 2016 interview with The Guardian.
Swara Bhasker routinely gets mercilessly trolled and abused on social media for her outspokenness against religious bigotry and politically motivated violence. Shabana Azmi has found herself the target of the fake news machinery, with attempts to incite public anger against her for encouraging communal hatred and anti-India sentiments.
In the face of such furious backlash, Bollywood's reticence in expressing its political opinions publicly is understandable, even expected. Unlike Hollywood, which it is often compared with, the threat of violence against Bollywood biggies is palpable and real.
And yet, artists must speak up. Because when it comes to art, personal and public interests often converge in the most insidious, egregious ways. Just like they did when a silent Bollywood watched Karan Johar be bullied into releasing a shocking video asserting his love for India, after the Raj Thackeray-led MNS bullied him into announcing that he would not work with actors from Pakistan, if he wanted his film Ae Dil Hai Mushkil see the light of day. And just as they felt the burn when Sanjay Leela Bhansali faced violence and political persecution for months before Padmaavat finally released, simply because the government would do nothing to rein in a fringe Hindu political outfit in Rajasthan.
The cost of silence is just too damn high, and is becoming costlier by the day. Because when Bollywood biggies like Amitabh Bachchan — who leads the pack of mute stars who refuse to condemn even the most vile crimes being committed in the country — choose feeble, non-committal responses over participation, they're not actually choosing silence, they're sending out the message that the bullies have won.
When the Khans and the Shahs of Bollywood are silenced, all we're left with are the voices of self-appointed defenders of jingoistic nationalism in Bollywood like Anupam Kher, Vivek Agnihotri, and Paresh Rawal representing Bollywood and its beliefs.
It's true that we're far, far away from a time when a Shabana Azmi can pull a Meryl Streep and harshly condemn the country's leader on a public platform without fearing for her life for weeks and months to come. It's also understandable that when you have hundreds of crores riding on a single film, you will swallow your pride and release whatever hostage video you're being forced to release just to get the movie into theatres. Not everyone in Bollywood can be expected to show the fortitude we've come to expect from men like Naseeruddin Shah, and they mustn't be vilified for their choices. But there has to be a middle ground between the indefensible silence of people like Bachchan and those like Agnihotri running wild.
Bollywood, now is the time to find it.
Entertainment
After shattering records with massive critical acclaim back in 2001, Zee Studios is back with the most anticipated sequel of 'Gadar 2,' that redefined patriotism, love and passion in Bollywood!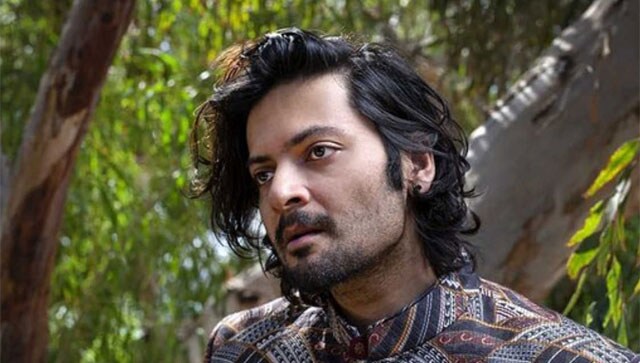 Entertainment
The film was shot during the small respite of time of covid lockdowns in late 2020 and is currently in post production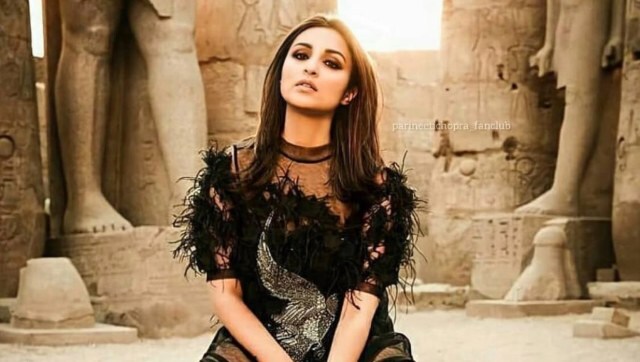 Entertainment
arineeti took to social media to share the happy news.