NASA honours Rolling Stones by naming a Martian rock after the iconic band, Robert Downey Jr reveals at a concert
The National Aeronautics and Space Agency (NASA) just named a rock on Mars after the English rock band, The Rolling Stones
The Rolling Stones have rocked stages around the world in their more than 50-year career. But now their influence has gone into space after NASA's Mars InSight Mission named a rock on the planet after the band.
Slightly larger than a golf ball, the "Rolling Stones Rock" is said to have rolled some 3 feet (1 metre), spurred by the InSight spacecraft's thrusters during touchdown on Mars in November, NASA said.
"In images taken by InSight the next day, several divots in the orange-red soil can be seen trailing Rolling Stones Rock," it said. "It's the farthest NASA has seen a rock roll while landing a spacecraft on another planet."
Hollywood actor Robert Downey Jr. announced the name as Mick Jagger, Keith Richards, Ronnie Wood and Charlie Watts were about to perform on Thursday night at Pasadena's Rose Bowl Stadium, close to NASA's Jet Propulsion Laboratory.
Downey Jr. has promised a major announcement Thursday afternoon with cryptic, trippy video on his official Twitter accounts — filmed against a galaxy backdrop with the Rolling Stones logo at the top.
Tonight...🎸🚀🔭💥@RollingStones @NASA @NASAJPL pic.twitter.com/O3RACFglnP

— Robert Downey Jr (@RobertDowneyJr) August 22, 2019
The Rolling Stones, known for hits such as 'Sympathy For The Devil' and 'Brown Sugar', called the honour "a milestone in our long and eventful history".
While the "Rolling Stones Rock" name is informal, it will feature on working maps of Mars, NASA said, but only the International Astronomical Union can give official scientific names for locations, asteroids and other objects in the solar system.
Find latest and upcoming tech gadgets online on Tech2 Gadgets. Get technology news, gadgets reviews & ratings. Popular gadgets including laptop, tablet and mobile specifications, features, prices, comparison.
Entertainment
Thalaivi, the biopic of former Tamil Nadu Chief Minister Jayalalithaa, had halted production owing to the coronavirus pandemic lockdown in March.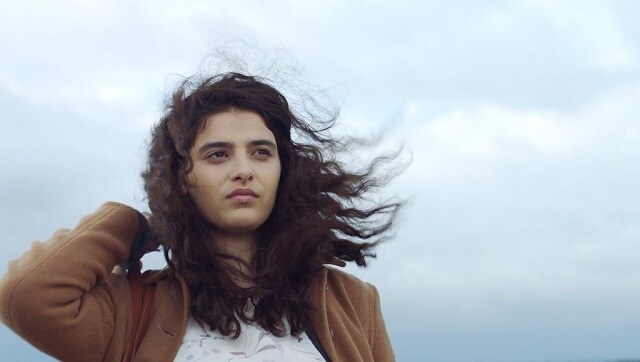 Entertainment
My Favourite Fabric is one of the most delicate and strange and daring films set during a war: it finds a way to equate a country's devastation with a woman's desire.
Entertainment
Raveena Tandon says the entire cast and crew will be adhering to strict social distancing norms while shooting for their web series in Dalhousie.