Nandita Das on making Manto, casting Nawazuddin Siddiqui and using anger as a means for resistance
In this conversation with Firstpost, Nandita Das talks about the perils of making a period film and the power of Saadat Hasan Manto's writing | #FirstCulture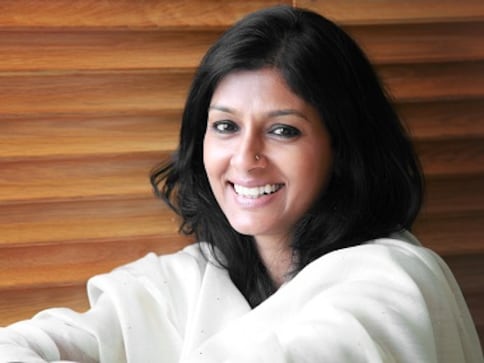 Nandita Das has always made off-beat choices in her career as an actor, as is evident in films such as Fire (1996), Bhawandar (2000), Maati Maai (2005) to name a few, and also in the capacity of a director. Her debut film Firaaq (2008), which spoke about communal tension in Gujarat, premiered at the Toronto Film Festival. Now, she is ready with her next film Manto, which is slated for release this year. As the title suggests, it is the story of Urdu writer Saadat Hasan Manto.
Chronicling four crucial years of Manto's life
Das confirms that this movie is not a biopic per se, as gives a look into Manto's life during the four years between 1946 to 1950. Das considers it a crucial period not just in the life of the writer, but also of the country. In these years, India attained independence and freedom but also suffered under the weight of Partition. She wanted to speak about this subject through Manto and his decision to go to Lahore, in Pakistan. "Those four years were tumultuous for both, Manto and the country. It is true that Partition impacted him deeply, and it's also true that Manto was so much in love with the city of Bombay that he never wanted to leave it. He used to say, 'Main chalta phirta Bambaiyya hoon.' So what is it that made him leave? Why did he never come back? These were the questions that were left hanging. It is not just about him, but what happens to all of us when we take what seem like impulsive decisions, and what are the deeper reasons for them? Why do we make certain decisions in our lives? Also, those years were very important for the country, because Partition played such an important role. I don't think I can tell Manto's story without that decision about him going to Lahore," says Das, who was in Panaji, Goa for Difficult Dialogues, an international conference. Held from 9 to 11 February, this conference was about gender equality.
Manto, who is considered as one of the progressive writers of 20th century India, was also one of the most controversial. He was also very complex, and as Das narrates, it was during these years that one could witness the transformation in his behaviour. "During these years you will see him go from being a very assured, confident and almost arrogant Manto to transforming into a very vulnerable, lost person who is turning into an alcoholic but also writing amazing things. It was also the time when court cases were being slapped on him. It was just a difficult period."
Manto and his stories
Manto is known for his short stories, some of which are very realistic and brutal. For him, these stories were just a reflection of the times he lived. Das chose to speak about the greatness of this writer by showcasing these tales. "When I say Manto is a great writer, you need to see that for yourself, and not just believe it because Wikipedia or I tell you, but because you yourself get a taste of it. For him, the line between fact and fiction was blurred, and I wanted to recreate the same 'Mantoesque' way of storytelling, where his own narrative and his stories are weaved in."
The movie stars Nawazuddin Siddiqui in the lead role, and for Das it was a natural choice as he has both the capacity to be the character and to portray the contradictions within him. "While I was writing the film, I thought of him. I wanted somebody who could portray many contradictory emotions. Usually, we characterise a person and assign certain attributes, but we don't show contradictions as they are always difficult to portray. Manto, for example, was a person with a moral courage, but he was also scared of going to jail. But, he was slapped with six cases. Those kinds of contradictions are not easy to show—somebody who is so confident but vulnerable, who is deeply sensitive yet very angry. Nawaz transforms into the character," says Das who has worked with him before for her first film.
The challenges of making a film about the past
Language is an important aspect when one makes a film about a writer. Since Manto was an Urdu writer, it is quite natural that the movie, too, will be in the same language. Because the language in question was the Urdu spoken in the 1940s, Das had to simplify it in order to cater to today's audience. "I tried to simplify it for the audience, but not so much, otherwise you lose the flavour of the language. In fact, even in India, I am planning to release the movie with English subtitles, as it is necessary to understand the nuances."
The other challenge for Das was recreating Mumbai and Lahore of the past. She confesses that the bits about Mumbai really took a toll on her creative energy. "It was the toughest part, because there's so much modern-day clutter in our big cities. There are grills everywhere, because we live in times of fear, there are satellite dishes, air-conditioners. Buildings are very dilapidated, noise levels are so high, with phones ringing, cars honking. I must have looked at many lanes and old buildings in the city, some which were not accessible, some which are very expensive. It is such a busy city to shoot in, and we had limited budget. It was actually easier to recreate Lahore, as it was shot in a limited space. I never want to do a period film again because half your energy goes into recreating the time period," asserts Das.
Making a film that speaks to today's audience
Das unabashedly says says that Manto is not the best or the worst film; it is somewhere in between. She also asserts that it is timely, as the issues which Manto faced at that time with regards to religious identity and freedom of expression still persist. "It is a story that I felt deeply about. It is also a story that needs to be told, as it is very relevant because of the subjects he talks about, whether it is identity, identity beyond the nation and one's religion, the censorship of art and artists, freedom of expression, and free-spiritedness. Do we really celebrate free-spiritedness in our society? Do we encourage people who are free spirited?" asks Das.
She is hopeful that the movie will inspire people. "If the film doesn't inspire you to be more courageous or honest, then there's no point. Artists have a platform and a means to tell their story. Art is always used as a means to bring about social change. This doesn't mean a revolution, but it can ask poignant questions. It can raise those questions which we finally need to answer ourselves. If art wasn't powerful, why do you think the orthodox and conservatives would want to ban films? What can a two-hour film do? I suffered this with movies like Fire and Water (the movie by Deepa Mehta, in which Das was supposed to feature). They know art has the power to enter someone's mind in a subconscious way, that's why they are threatened. Artists have a very big responsibility. But, it is not something we can remind each other of. It has to be our own conscience, our own decision to speak up and how much to say, what stand to take and what not to. It's no one's place to tell anyone else beyond this point," she says.
The #MeToo Campaign
Das was one of the panelists to speak on the topic in a discussion titled '#MeToo & the Missing Conversation' at the Difficult Dialogues conference. She said that women need to come out, but that they should not feel isolated. "For me, #MeToo is euphemism. There are many voiceless women in our villages and they have hundreds of stories to tell. But we are self-censoring ourselves, as there is fear about not being accepted, about one's life getting ruined, and it does actually happen. Such women need to be supported, otherwise the perpetrators will come for each of us," explained Das, who was the first Indian to be inducted into the International Women's Forum's Hall of Fame.
She also questioned whether we are ready for the backlash, to keep this flame alive. Das also narrated an incident from her own life which made her speak out: the rape scene for the movie Bhawandar, which is based the true story of Bhanwari Devi, a rape survivor from Rajasthan. Das expressed that the scene was a painful experience for her, both emotionally and physically. After the scene was shot, she was filled with anger, because she noticed the reactions of the men on set; they were laughing and making lewd comments. It was one of the rare instances when she screamed during a shoot.
Das maintains that anger is not just a negative emotion, but rather a way to resist. She said that women have to fight every minute of every day, and that can be exhausting. "What I feel that deep conviction gives you courage and you have to invoke it and constantly push yourself," confirmed Das.
Entertainment
Cinema was once competing with television and then came OTT. It battled multiple debates, discussions and even disasters.
Entertainment
Right from his views on Raju Srivastava to being accused of groping a woman, he could be the king of controversies and not comedy.
Entertainment
The filmmaker added, "He just hands himself over to you and he is this perfect."