Nandita Das' Manto opens an unexplored space in Indian cinema by diving into a writer's mind
Hindi cinema may have flourished for over a 100 years, but it has almost never examined a writer's life, which may change with Nandita Das' Manto
In Nandita Das' Manto, the author's statement that if one finds his writing dirty, then it's actually the society that one lives in that is filthy, for he only tells the truth, clearly identifies this as a one of it's kind Hindi film. It's a film about a writer, his social impact at the time when India and Pakistan became independent with the Partition and his relevance in today's times when majoritarian opinions and hyper nationalism take over a vibrant democratic culture at home.
Manto is a rare film for Hindi cinema. Perhaps that's why it makes perfect sense that it opened at Cannes last year and capitalised on international highbrow reception as well as reviews. Try as one might to think back, it is very rare for a Hindi film to have an author as its protagonist or even at the center of the story. Very surprisingly, Hindi cinema might have flourished for over a 100 years, but it has almost never examined a writer's life or the role of writing properly.
A few instances indicate that making a film about a writer, his or her life, experiences or impact hasn't been that lucrative  in India. In Anand, Amitabh Bachchan is a doctor by profession but writes a book based on his friend. The recent Meri Pyaari Bindu, which bombed at the box office, had a techie turning pulp fiction writer. There are films where journalists take centre stage, like Mashaal, New Delhi Times or the TV show, Reporter on DD Metro. Those focus on the investigative and revelatory aspect of journalism. The power of the written word or its appeal or the multiple ways with which it can define life, hasn't been the métier of mainstream (or art-house) films in Hindi.
As Hindi films represent the interests and obsessions of its audiences, the working class protagonist has always been at the core of their stories. Enter the Angry Young Man, the subsequent versions of angrier, not so angry, justice-seeking young men. In a society where conventional professions like engineering, medicine and business administration are considered 'ideal', a writer remains way below in the food chain. Whereas a pilot or a business tycoon brings aspirational value. But a writer or an artiste isn't viewed as hero material, both in real and reel life.
In contrast, Hollywood has explored multiple facets of the writer's life on celluloid with great success. While there are numerous films, series and TV shows that are centered on a writer's life and challenges, some stand out for their recall value. Sunset Boulevard, the classic, is both layered and entertaining. Recently, the lightly heeled yet relatable, Julie and Julia, tell a woman's story of blooming from the perspective of a blogger. Midnight in Paris features an unusually beautiful idea where a screenwriter struggling to write his first novel, ends up travelling back in time to meet his literary heroes. Set in Paris, this film sets the tone of the perennial differences between a writer's point of view and any other regular professional. Both Julie and Julia and Midnight in Paris revel in their spirit; never once bogged down by the seriousness of writing.
Turn back a few decades and there are more films that touch an emotional chord with a writer's lens. The life of a screenwriter remains a Hollywood favourite. So films like the Coen Brothers' Barton Fink and Trumbo explore the complications of being a screenwriter from divergent angles. Barton Fink looks at the horror and twisted consequences of a New York based writer's stint in Hollywood. Trumbo focuses on those screenwriters that got blacklisted and penalised for their Leftist leanings during the McCarthy Era. Beyond this, simpler emotions films like Finding Forrester make for good drama and there's the delightful indie counterpart, Chinese Coffee starring Al Pacino. A conversation between two friends, one of them being a struggling writer, this one simply gets the way a writer looks at life, often dismissing logical solutions and approaches. Pacino directed this film after it was adapted from a successful one-act play. Even romances and personal lives of writers have made for great cinema in the West- The Wife being a recent example. It's the complexity of a writer's marriage and the role of his wife in shaping his achievements that are at the heart of this film's central conflict.
With Manto, Nandita Das hasn't simplified her filmmaking. She has kept her film focused on the role of a writer in society and perhaps opened up room for such stories to emerge onscreen. Indian cinema is ripe for change in contexts, stories and protagonists. Popular culture and conversations have been shaped by intellectually brave and forward thinking writers and journalists since the time of independence. This should set the path for more such stories to make it to celluloid and serve the function of educating a millennial audience of their contribution. It's about time we told more cerebral and compelling stories like Manto.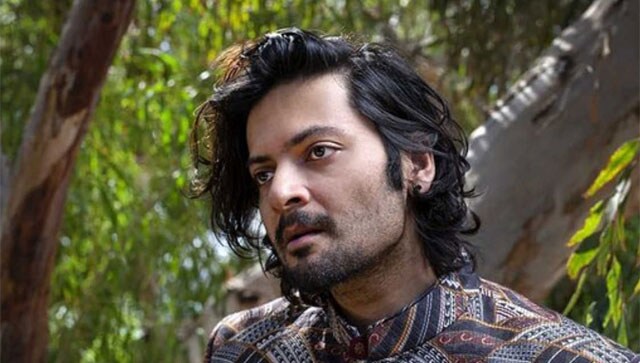 Entertainment
Fazal essays the role of Zafar in the popular buddy comedy film franchise, which started with 2013's 'Fukrey', followed by a sequel 'Fukrey Returns' in 2017.
Entertainment
After shattering records with massive critical acclaim back in 2001, Zee Studios is back with the most anticipated sequel of 'Gadar 2,' that redefined patriotism, love and passion in Bollywood!
Arts & Culture
In an exclusive interaction with Firstpost, author Nandini Das spoke about her experience of attending the Jaipur Literature Festival over the years, its importance in today's times, and her take on scholar and poet John Donne, whom she spoke about at this year's session.