Nandamuri Kalyan Ram on upcoming film MLA: Politics merely a sub-plot in this love story
Nandamuri Kalyan Ram says the cumulative decision of casting Kajal Aggarwal opposite him in MLA turned out great as the script demanded a popular face.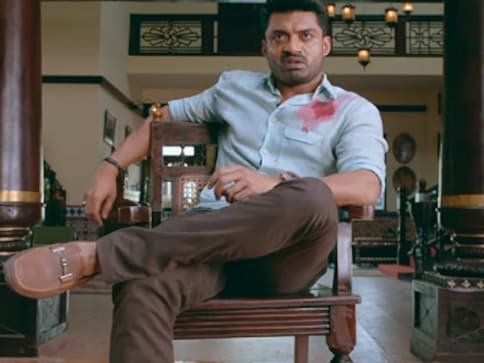 Actor Nandamuri Kalyan Ram, best remembered for films such as Athanokkade and Pataas, is looking forward to the release of this week's Telugu political drama MLA, which comes with the tagline "Manchi Lakshanalu Unna Abbayi" (A man possessing good qualities).
In a group interaction, he emphasises that politics is just a sub-plot and there is more to this Upendra Madhav-directed film, which also stars Kajal Aggarwal. "It's not a hardcore political drama. Politics is merely used as a sub-plot. It starts as a love story and along the way, the hero does something and realises he made a mistake, then solves the problem. The film addresses a problem that's very common in every household," Kalyan said.
He describes MLA as a commercially genuine film. "The USP of the film is how genuine it is in addressing the problem it tackles. We may have taken our liberty in songs and fight sequences but the core of the film is very genuine which is what really impressed me about the script. Umesh likes entertainment so we made the film as entertaining as possible but at the same time, its core is not diluted," said Kalyan, while heaping praise on his director. "Since Upendra is basically a writer, the dialogues came out very well. He could convey half page content in just a few lines thanks to his writing prowess. He brought a unique style as a writer to his direction. He made me change my dialogue diction and he added style to my dialogue delivery. He even made me imitate Rajinikanth in a scene."
The film marks Kalyan's reunion with Kajal after a decade. In 2007, Kajal made her Telugu debut with Kalyan's Lakshmi Kalyanam. He clarified it was not his decision to cast Kajal in the film. "It was a cumulative decision. Kajal's character plays a crusader in the fight against corporate education system. We felt when a popular star plays such a character, the reach would be phenomenal and audiences would be able to relate to the problem."
Last seen on screen in Puri Jagannadh's ISM, he said the film's failure did not affect him. "Honestly, I really liked the script of ISM. I was quite satisfied with the output but the film didn't work for various reasons. As an artist, I only look at whether if I'm content doing a film. I leave the reception part to the audiences because it's not in our hands," said Kalyan, who is also a popular producer and has bankrolled big ticket films such as Kick 2 and Jai Lava Kusa.
Asked if box office returns do not matter to him as an actor, he said, "I ensure the films I work as actor is shot within the budget and ensure that they're sold within my market range. If my films can only be bought for a certain price, I tell my producers to not oversell. In case of MLA, most of the cost is already recovered via satellite rights and my producer is already happy."
As a producer, Kalyan said he is happy backing films that audiences will not regret watching. "I'm a happy producer. Never have I felt I produced a film which audiences really hated." His last outing as a producer was Jai Lava Kusa with his brother Jr NTR. "We share a very close bond. Our conversations are mostly about films. We talk about the bad scenes in our films. Both of us love cars and technology so sometimes, our conversations veer towards these topics," he said, confirming that he will soon be seen in a multi-starrer, which is now in vogue in Telugu filmdom.
also read
Entertainment
Siddiqui revealed, "Yes, I do, but when I go abroad, I can have conversations with women for three-four hours in English. You see, those people don't judge."
Entertainment
Commenting on the success of their movie, Denzil Dias, VP and Managing Director – India Theatrical at Warner Bros Discovery, said, "The Fast and Furious franchise has always stood the test of time. Audiences have always showered every installment with immense love, but Fast X is special."
Entertainment
The women in both Dahaad and Kathal operate in different genres, but seem to occupy the similarly flawed worlds. It adds nuance to the way we contemplate our socio-political problems