My Life with James Dean, Queer gaze and whether cinema should be categorised into inclusive labels
Given the Supreme Court's historic verdict on Section 377, it's a good time to talk about Dominique Choisy's 2017 French film My Life with James Dean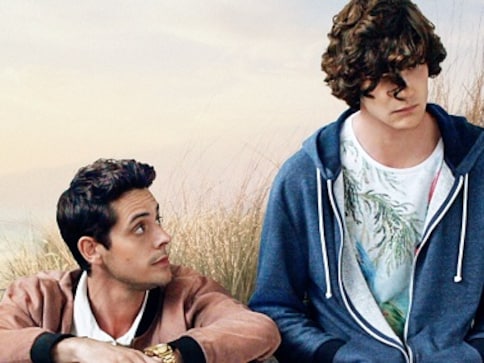 In the 25 June column, written on the occasion of Pride month, I wrote, "There are, of course, many filmmakers who are homosexual, but it's interesting to explore whether this 'gayness' manifests itself in the films they make, and what really makes for a 'gay film'. Is there a particular gay sensibility that's manifest, even if the material is hetero-normative? Is it that the film has a gay protagonist, or is about LGBTQI issues?" And if the story would play just the same had the characters been straight, then is it really a 'queer gaze', or a 'queer movie'?
As though by way of an answer, I received a screener of Dominique Choisy's My Life with James Dean, a 2017 French film that premiered at Chéries-Chéris, the annual international LGBTQI film festival in Paris. Given the Supreme Court's historic verdict on Section 377, it seemed a good time to talk about this film, and this issue. First, the premise. Géraud Champreux (Johnny Rasse), a gay filmmaker from Lyons, is invited to exhibit his film, titled My Life with James Dean, in three cinema houses around Normandy. At the first theatre, the usher seems unaware of any such screening. When Géraud tells him the name of his film, he asks, "A comedy?" Géraud says, "Not really." The usher says, "No good. Only comedies work here. Or US action movies."
Somehow, the screening begins -- for an audience of one, a woman seen only from behind. Géraud asks the projectionist, Balthazar (Mickaël Pelissier), if she is a regular. She isn't. Géraud sighs, "A private screening for a mysterious woman." But the numbers in the second theatre are much better. Also, watching Géraud's film (about a homosexual relationship), Balthazar comes to terms with his own sexuality, and decides he's in love with the filmmaker. James Dean gives us a lesbian romance between Géraud's promoter and a married woman. Géraud's leading man (and boyfriend) lands up as well, and soon, all the characters are following each other around the streets.
This is romantic entanglement presented as farce – and there's a scene that's quite something. Géraud passes out after having a lot to drink, and he has to be carried to his hotel room by Balthazar. The hotel's receptionist, Gladys, is there, too — and they begin to undress Géraud. The gaze is fascinating. The undressing could have been captured in, say, a long shot, but here, Gladys and Balthazar are almost entirely cut out from the frame, which is filled with only the parts of Géraud's body that are being undressed — the feet as the socks come off, the chest as the T-shirt comes off, the loins as the pants come off. Gladys reaches out to remove Géraud's boxers — that's the area where the camera's eye is fixated — but Balthazar says, "That's enough."
Is it because he cares about Géraud's dignity? Or does he not want this woman to see something he thinks is his? Either way, the gaze conforms to the definition of queer cinema proposed by João Ferreira, the Artistic Director of Queer Lisboa Film Festival: "[something that] placed the sexual charge and desire of its characters and their bodies on screen, also harking back to the aesthetics of experimental cinema and gay pornography of the '60s and '70s…" The gaze in James Dean is reminiscent of that in Gus van Sant's Mala Noche (1986), where a young convenience-store manager becomes obsessed with an undocumented Mexican immigrant. The film's poster was a collage of photographs of the latter's body: a flexed arm, a sulky face, a pointy elbow.
A thought experiment. Let's flip the question by 180 degrees, and move from "What is queer cinema?" to "Should something be classified as queer cinema at all?" A Vulture piece by Alex E Jung, titled What's Happening to 'Queer' Cinema in the LGBT Film Boom?, argued that the political language of sameness — that "they" are just like "us" — has changed how movies with queer content are sold to a heterosexual public. "Luca Guadagnino has called Call Me by Your Name a 'family film'. Rachel Weisz called Disobedience, her recent passion project about a lesbian relationship in an Orthodox Jewish community in London, a 'universal story'."
The article goes on to quote Alia Shawkat, the star and writer of Duck Butter. (Wiki synopsis: Two women meet at a club and get to know each other by having sex every hour on the hour.) Shawkat says, "Eventually I want to get to the point where we're watching movies and the story's not about the fact that they're gay, or about the fact that they're black, or about the fact that they're trans — they just are. And we're just watching that person's life. That's how it becomes more normalized."
It's a contentious point -- to the extent that one wonders if every experience in life should be "normalised," or indeed what "normal" is. While no one can fault Guadagnino or Weisz for seeking out more than just a core, loyal, queer audience, the specificity of minority groups — not just LGBT+, but also (speaking of the US, say) Latinos and blacks and the differently-abled — is what marks them as unique. The undeniable fact is that "they" are defiantly "they," the fact that however much the mainstream empathises with them and attempts to understand them, there are still going to be areas of difference that are uniquely theirs.
This applies to Indian cinema too, which is its own thing. This segue may appear a tad awkward, but I assure you it isn't. In My Life with James Dean, a display screen in a theatre plays the 'Silsila yeh chahat ka' song video from Devdas, and at the end, we get French actors trying to "do" Bollywood, dancing to the "Dil dooba" number from Khakee. (The reason: Géraud's new movie is a Bolly-French film titled The Maharajah and the Seagulls.) It doesn't look normalised or assimilated or whatever. It just looks weird.
Baradwaj Rangan is Editor, Film Companion (South).
World
Cox ignored that evidence on Saturday as he defended "pausing these permanent and life-altering treatments for new patients until more and better research can help determine the long term consequences"
Explainers
Pope Francis' long history of making similar comments in support of LGBTQ people's dignity, despite the church's rejection of homosexuality, has provoked plenty of criticism from some Catholics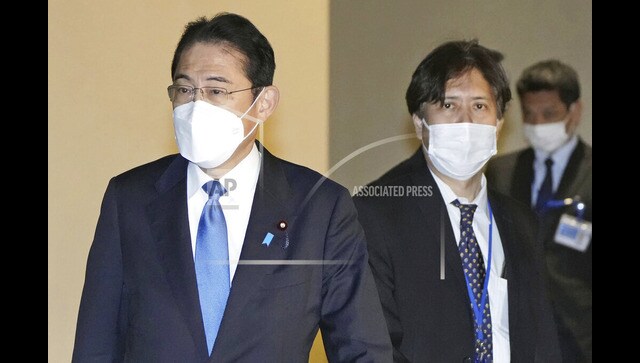 World
Japan is the only Group of Seven country that does not recognize same-sex marriage, but the movement toward recognition has been growing.