Mumbai death metal band Gutslit on how they're navigating their momentous 16-day Asia tour
Asia is a newer market for Gutslit's brand of unsparing death metal that includes nods to grind, slam and more
About seven years ago, Mumbai brutal death metal band Gutslit landed in Bangkok to play their first international show. Bassist and founder Gurdip Singh Narang recalls how it was early days of the visa on arrival scheme for Indians visiting Thailand, which meant the queues were serpentine.
The bassist says, "It took us about a couple of hours just to get through that and get our visa. When we came out, the promoter who had come to receive us had left, because he thought we didn't land. This was back when there wasn't any WhatsApp or so many smartphones yet. We came outside, called from a PCO and got through."
Two albums and a few lineup changes later, Gutslit are back in Bangkok on 7 October, closing off a 16-day tour across 11 countries (that started in Dubai on 21 September) that might just be the most adventurous undertaking for any Indian metal band yet. Not just because it would make Gutslit – formed in 2007 – the first Indian extreme metal band to play in territories such as Japan, Taiwan and South Korea, but also since it involves flying from city to city. Narang, who has previously put together Gutslit's three European tours, says "I'm mostly worried about health. You know the jet lag issues, taking connecting flights and then you have to play a show. Then you have to get some rest and get to the airport for the next flight. It's going to be really tiring for us."
Gutslit – comprising Narang, vocalist Kaushal LS, guitarist Prateek Rajagopal and drummer Aaron Pinto – are on the road promoting their latest album Amputheatre, which released last year. While Europe is tried and tested territory for them by now (they launched the album with an European tour in August last year), Asia is a newer market for their brand of unsparing death metal that includes nods to grind, slam and more. Leading them on stage is Bengaluru-based Kaushal, who joined the band in 2016 after at least a slight amount of deliberation, considering he's also active with three more metal bands – prog/death metallers Eccentric Pendulum, death/thrash band Godless and experimentalists Orchid. The vocalist says he's usually got a good amount of immunity to not get too stressed by the rigors of growling and shouting every night on tour. "Vocal fatigue is unavoidable, but I just make sure I get enough rest and use different techniques at gigs to make my voice last. I always pack lozenges in my bag."
Touring alongside their friends in German death metal band Stillbirth, Narang notes that it was surprisingly tougher for an Asian band to secure visas compared to Europeans. The bassist laughs about how just the entire band's tickets put together in a folder weighs about a kilo, but also mentions it was no easy task. They've got E-Visas to enter Cambodia and Vietnam, but waited nearly three weeks to receive their Philippines visas. Narang adds, "Indonesia and Thailand have visa on entry. We hope it's not too strenuous for us – when the visa officer sees people with long hair and dreads and guitars. We took work permits and everything."
To complicate matters, Kaushal had to apply from Chennai and Bengaluru while everyone else applied from Mumbai. The vocalist says, "It was unnerving, because some of them took so long and I had applied as soon as I had returned from Wacken (the German metal festival where Kaushal performed with Godless)."
Eleven years since their formation, Gutslit certainly look like they're far from done in terms of taking risks and pushing themselves. Their latest animated music video for 'From One Ear to Another' is delightfully gory, thanks to Pinto's taste for noir and B-grade slasher films that he took to design and animation studio Improper, working with Mehr Chatterjee and Aditya Dutta. "Visually, she and Aditya Dutta just took it to another level. We wanted a Japanese vibe going through it, but I wanted it to be true to the essence of the song," Pinto says.
Once the South East Asia tour is out of the way, Gutslit are already eyeing the next big territory for death metal – the United States. With American management now on board, Rajagopal says it's their next target. Narang adds, "We'll do another EU tour before US. There are a lot of festivals that are still pending for us and we're getting good options."
Follow Gutslit and Stillbirth's Gutted at Birth SE Asia tour here. Watch their NSFW video for 'From One Ear to Another':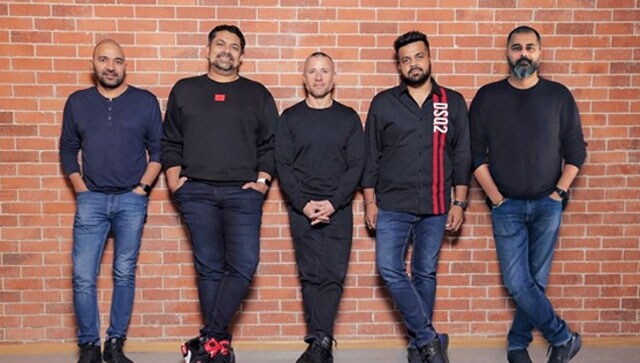 Entertainment
Founded in 2020 by the widely respected Indian entrepreneur Tarsame Mittal, TM Ventures has quickly become the leading name in Indian entertainment, representing a roster across music, comedy, TV and film.
Arts & Culture
This year, the world famous folk music festival will be held from 6-10 October at Jodhpur's Mehrangarh Fort
Entertainment
Taking to their social media, Jjust Music posted the video of RVD's 'Raaz' that will surely keep us hooked to listen to it.