Mukkabaaz is a throwback to the storytelling prevelant in the 70s, says Anurag Kashyap
It's a very desi film with a touch of modern realism, says Anurag Kashyap on his upcoming film Mukkabaaz, in an interview with Firstpost.
Anurag Kashyap is in an ebullient space these days and believes that 24 hours in a day are too little for him. His premise is solely based on the fact that it will allow him to sleep better, exercise in a diligent manner and finish all his work. He also believes that 2017 was a very satisfying year for him. Apart from his upcoming Mukkabaaz, he also helmed an episode of Bombay Talkies, directed few episodes of Sacred Games, finished a short film and started work on Manmarziyan.
When I meet him at the corporate office of Eros he is at ease in his cauterize blazer. The first thing that catches your attention in the trailer of Mukkabaaz is the Hindi credits, a thing that was in vogue in the 70s. "It's a very desi film with a touch of modern realism. My associate producer Ranjan Singh suggested the idea to me and I really liked it. The film is a throw back to the story telling that was prevalent in the 70s," explains Anurag.
Anurag Kashyap is not known to repeat his actors but with Vineet it was deviation. After having penned the script of Mukkabaaz, Vineet approached Anurag three years later to get his feedback on the same. "I get bored very easily. I work with actors again only when I see that their feet is firmly rooted to the ground. Sometimes you see people whose journey of life has changed after a film. I don't sign them again. I make films from a certain pedestal where I need people who are naked and hungry and don't have an identity in the market," he reveals.
But since the time the news of Anurag directing a film on Vineet's script has entered the public domain, it has sort of become an albatross for him. "It has only resulted in trouble for me. People don't see Nawaz as someone who is a gora chitta punjabi munda; they only see that Anurag has made him. The same people won't give credit to him. Nawaz has reached a certain stature only through his choices. After the trailer of Mukkabaaz was launched, I have received some 180 scripts from actors. There was not even a single script that was complete, in a sense. They all were either one page script or half-a-page script. No one wants to work hard."
Mid way through the conversation, Anurag also reveals that the initial script sent to him by Vineet did not appeal to him. There was this 10-minute chunk in the script, which really excited him, and he had not come across such a thing before. "I told Vineet that the script is only of ten minutes and the rest is garbage. I also told him that you have written a Rocky for yourself and want to be a Stallone. I then advised him to forget the script and concentrate on being a boxer. I took those ten minute chunks as the base and rewrote the script with my team."
But for Anurag, making a film with boxing as the backdrop was not an easy task. He had to undo what he had learnt in the past. He began by watching all Hollywood movies that had boxing as its setting. It was only after a call from Vineet, who by then had enrolled at a training camp in Patiala, that things changed for Anurag.
"Vineet told me over the phone that what's followed in India is very different from the West. In India matches are just of three rounds as opposed to the general practice of 15. This hit me completely and then I dispatched one of my AD to shoot the state and national level championship. What I witnessed was a completely different scenario and post that I dumped all my DVDs," he says. Anurag was keen to make an authentic boxing film and based on the research he gathered, he was convinced that he wanted to show boxing tournaments which are held under tents, and are devoid of strobe lights.
Meanwhile, Anurag is mighty excited about the series he and Vikramaditya Motwane are jointly helming for Netflix. A reel version of Vikram Chandra's tome Sacred Games was destined for him. He was there when the initial conversation of filming the book had started during the shoot of Mission Kashmir. "Me, Vikram Chandra and Suketu Mehta often talked about filming the book during the shooting of Mission Kashmir. Later on, I was approached by Ridley Scott to make the same for AMC. I had refused then and my reason was based on the fact I was not interested in making anything in English that has its roots in India. I would have done it if only the book was based in some other country. Hindi is my language and I fail to understand why a Ganesh Gaitonde will speak in English. The success of Narcos has given confidence that things can work even with subtitles."
Anurag has always been a vocal person. Be it the shenanigans of censor board or giving solidarity to filmmakers during there troubled phase, he has always been at the forefront with a voice. He even went a step ahead and took a dig at his own community during the Padmavati (now Padmavat) controversy. About the controversy, Anurag mentions that it's difficult to enter into a conversation with someone who is just not willing to listen and understand.
"The people who are protesting have been living in the past, which itself has no guarantee. I had made an entire film Gulaal on this community, to which I belong. How can you debate with people whose job depends on not understanding things? How will you debate with the chief of Karni Sena on Padmavati because the moment they will understand things, their importance will cease. Their entire existence is based on the fact that they are just not conditioned to understand."
Find latest and upcoming tech gadgets online on Tech2 Gadgets. Get technology news, gadgets reviews & ratings. Popular gadgets including laptop, tablet and mobile specifications, features, prices, comparison.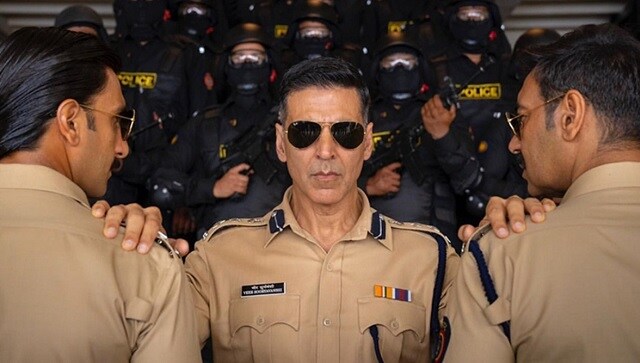 Entertainment
Sooryavanshi producer says releasing the film in Diwali, after the Centre approved reopening of cinema halls from 15 October, was not possible, since it cannot be released "with less than one month of promotion"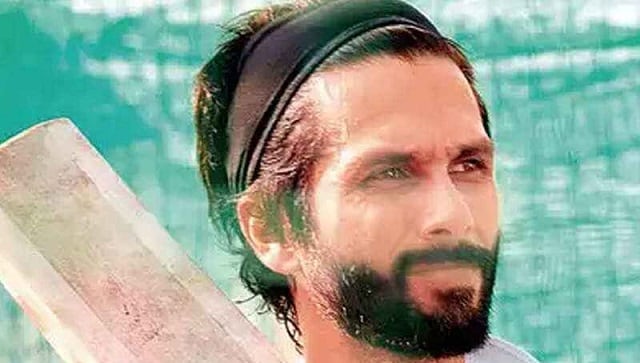 Entertainment
Shahid took Twitter to announce the schedule wrap and expressed his gratitude towards the state government for their efficient policies that enabled the team to shoot with proper safety measures amid the coronavirus pandemic.
Entertainment
When writing this show, I didn't define any character by their race or ethnicity, says Pete Nowalk.