Mubarakan trailer: Two Arjun Kapoors can't match up to the craziness of one Anil Kapoor
If Judwaa, No Entry and pretty much every Anil Kapoor film from the 2000s were mashed together, you would get Mubarakan.
If Judwaa, No Entry and pretty much every Anil Kapoor film from the 2000s were mashed together, you would get Mubarakan.
The film scopes two twin brothers, Karan and Charan (both played by Arjun Kapoor, separated by one turban) and their uncle Kartar Singh (Anil Kapoor). One brother lives in Chandigarh (the turbaned one obviously), and the other lives in London. The one from India is called seedha, while the London born is more modern (by which we mean, he sports a trimmed beard and wear jeans).
A situational comedy of sorts (the actors and the makers have repeatedly called it a family film), Mubarakan revolves around how the two brothers find girls for themselves, but have to face a mountain of issues before they can get married. It's a plot we have seen before, but what brings energy to the story is none other than Anil Kapoor, who is the main catalyst in the film.
Labels seem to be of utmost importance in the film, as even Athiya Shetty and Ileana D'Cruz are categorised based on who's the "good girl" and who's the "badmaash". Basically, when they say family film, they mean, everything is dumbed down and simplified for your entertainment.
However, if this rocks your boat, Mubarakan seems like a fun ride.
Anees Bazmee has directed films like Welcome, No Entry and Singh in King and you can see the similarities in Mubarakan. Also, there's a rehash of the famous song 'Hawa Hawa' to cash in on the remix trend.
We're not sure about the two Arjun Kapoors (only time will tell how good he managed a double role), but Anil Kapoor seems to be the brightest spark of this film. In one scene, he comically says, "let's keep this matter within us, the youth" — and you laugh, not because you are doubtful of the use of the word "youth", but because Kapoor's comic timing surpasses logic. Maybe the film will be the same too?
Mubarakan is set to release on 28 July. Watch the trailer here: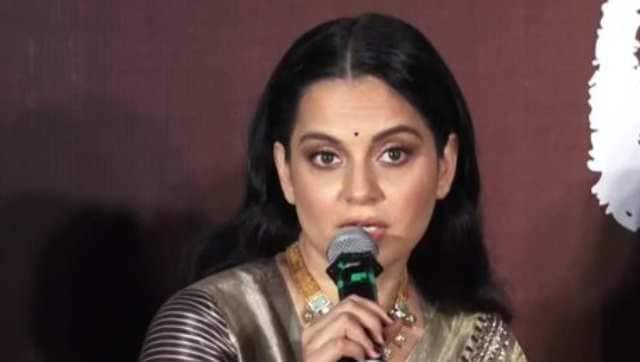 Entertainment
Javed Akhtar had filed a criminal complaint against Kangana Ranaut in November 2020 before the magistrate for allegedly making defamatory and baseless comments against him in television interviews.
Entertainment
Aamir Khan's Laal Singh Chaddha recently came under the scanner after a Twitter user accused the film unit of littering in Ladakh. Incidentally, it was Khan who was credited for the region's tourism boom over a decade earlier.
Entertainment
Madhav Moghe, who also starred in Partner, Ghatak and Damini, passed away at his home in Mumbai on Sunday.