Mr. X review: Emraan Hashmi, intelligence and talent, everything is invisible in the film
There's an underlying strain in the film of turning Mr X into a superhero and if this were a self-aware comedy, it would have worked fine with the exact same cast. Unfortunately Bhatt believes in rendering films with heart stopping seriousness.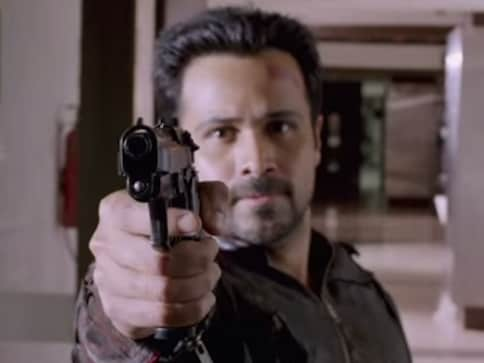 If there was any doubt about Vikram Bhatt being the single most uninspiring filmmaker in the Hindi film industry, a single viewing of Mr X is enough to convince anyone to carve this sentiment in stone. Add this masterpiece to his recent filmography — which consists of shimmering gems like Raaz 3D, Haunted 3D, Dangerous Ishk 3D, Creature 3D — and you realise that Bhatt has well and truly approached Ed Wood territory.
Nearly every other filmmaker in the country is trying to do something different, but Bhatt seems to be happy to not just scrape bottoms of barrels, but to dive head first into a tank of horse plop, scoop out the sludgiest stuff with his bare hands, and serve them to you with flourish while insisting it tastes like peppermint candy. If the films weren't so bad, you could almost say Bhatt is audacious.
There are a few incredibly depressing things about Mr X. In this film, along with a man going invisible, intelligence disappears into thin air. Mr X is a Bollywood cocktail of Hollow Man and Memoirs of an Invisible Man. Both films were terrible to begin with and writer Shagufta Rafique, who has a track record of Bollywoodizing Hollywood (and lately, even Korean) films, puts those two films in a grinder and presents the resultant mush to Bhatt.
Emraan Hashmi is Raghu, an Anti Terrorist honcho, whose tag team partner and also smooch launch pad is the young and nubile Siya (Amyra Dastur). Raghu's boss ACP Bharadwaj (Arunoday Singh) wants to become the commissioner so he jams Raghu into a conspiracy to kill the chief minister, which results into our hero up in flames, reported as dead.
The solution? A sci-fi mumbo jumbo experiment to revive the man that successfully turns Raghu invisible. But instead of going all Kevin Bacon and sniffing at scantily-clad neighborhood ladies, Raghu plots revenge. Instead, the sniffing, in fact, is done by Siya. She realizes Raghu's presence because of — hold your breath — his body odour. That's some heavy-duty body odor, considering how he's managing to stinks even after burning almost all his skin and turning invisible.
Mr X is a product that cost crores of rupees to create. Yet the film looks like it was shot on a cell phone camera, with the special effects made on Corel Draw during a stoner weekend. John Carpenter's Memoirs of An Invisible Man came out 25 years ago on a tiny budget, and the invisible effects still stand the test of time. In Mr X, when Hashmi turns invisible, it looks as though he was manually spray painted out of the film. The stunts and the CGI are cartoonish beyond belief. The movie is super serious in tone, which only serves to bring out its unintentional hilarity in full throttle.
The performances, of course, are grotesque, thanks to skill and talent also being invisible. Dastur is a policewoman in designer clothes and hair. She takes the trophy for the most unlikely professional since Kangana Ranaut as a reporter in Knockout. Phoning it in would be giving Hashmi too much credit, because he's terrible in the movie even when he's invisible. Whenever his face is actually visible, Hashmi looks like he is aware of how terrible the film is. He just walks from one set piece to the other with the look of someone hustled at a game of high stakes poker. After the promise of Shanghai and Ghanchakkar, he's done Natwarlal, Ungli and now this turkey. Clearly, he needs to introduce his agent to naukri.com.
The songs are the standard Vishesh Film-flavour, which means they are irritating at best and generic at worst. There's an underlying strain in the film of turning Mr X into a superhero and if this were a self-aware comedy, it would have worked fine with the exact same cast. Unfortunately Bhatt believes in rendering films with heart stopping seriousness. The net result is a film that's awful enough to make you remember Tushar Kapoor's gem Gaayab as a work of art.
Let's hope Bhatt has some of that spray paint that was used to turn Hashmi invisible. He'll probably need it after the drubbing that Mr X is likely to get.
Find latest and upcoming tech gadgets online on Tech2 Gadgets. Get technology news, gadgets reviews & ratings. Popular gadgets including laptop, tablet and mobile specifications, features, prices, comparison.
Entertainment
Sacha Baron Cohen weaponises bigotry against itself in a blistering plea to Americans to vote Trump out.
Entertainment
What ought to have been a captivating clash of wits and ideologies amounts to little more than standard speechifying.
Entertainment
The documentary sensitively captures not only Roona's unusual case, but also the impact and stress on a young married couple on raising the child.