Mr Robot season 3 is here: Catch up with the crazy plot twists so far, before watching episode 1
Here's everything you remember about Mr Robot as season 3 premieres
So what do you think? As the silent partner inside Elliot Alderson's head, do you know anything you want to share as season 3 of Mr Robot kicks off? Do you think Mr Robot is just the Mr Hyde to Elliot's Jekyll or might there be more to it? And surely, Elliot's still alive; I mean, he may have been shot, but Mr Robot is still the show's titular antihero. So yeah, I'm sure he'll pull through. But what about Darlene? Or Trenton and Mobley, are they going to be okay? Will the American public be okay? Or what about the US government, now at the mercy of a $2 trillion bailout by China?
I know it all looks and sounds a bit too confusing — like a noob trying to understand a complex code or programme written by Elliot/Mr Robot or any of the hackers of fsociety. You can call Mr Robot any of these things — cyber crime caper, anti-capitalist thriller, nihilistic harbinger of doom — but the one thing you can't deny, is that it's a complex and often confusing show. The conspiracies, FBI investigations, vivid delusions and hallucinations, and the ever-growing hacker plot are all woven together so well and so intricately, that you'll be forgiven for being a bit unclear about where the show stands right now. Here's a quick refresher of all the remaining major players and the overall state of affairs in the the dark-but-somehow-very-relatably-real world of Mr Robot.
Explaining the title: Elliot Alderson and Mr Robot
Elliot Alderson is Mr Robot, as the unexpected season 1 finale made clear to those of us who were intently following the lives of this genius hacker (Elliot; played by Rami Malek) and the mysterious Mr Robot played by Christian Slater, who we now know is just a figment of Elliot's imagination — a figment that takes on the look, form, and shape of Elliot's dead father. Elliot feels a rage against the corporate conglomerate that is E Corp (or, in Elliot's sometimes addled and glitchy worldview, Evil Corp) for its role in the untimely death of his father.
Season 1 pretty much set the stage for Mr Robot's anarchist, militant revolution against corporate America, culminating in a massive cyber attack called the "Five/Nine Hack." We see Slater as Mr Robot executing his plan with the help of Darlene and the other members of fsociety, only to be stunned (at least I was!) in the final episode with the revelation that Mr Robot is just Elliot's alter ego taking over his body and furthering his rage-filled militant agenda while leaving Elliot in the dark. The others, including Darlene (who we found out is Elliot's sister) only see Elliot — switching back and forth between his nervous and distressed Elliot persona, and the totally-in-control rage machine that is Mr Robot.
In season 2, we found out that Elliot as Mr Robot has set in motion the next stage of his plan, which is matter-of-factly called "Stage 2" (but then again, who needs a colourful name for the next step of your hack when there's already so much colour and chaos in your head!). Turns out, Mr Robot has been colluding with the enigmatic and sinister hacker organisation called the Dark Army, which, let's face it, means that any semblance of "control" that Elliot, Darlene and the others thought they had is just a cloak of misfortune shrouded over them by the Dark Army, which can pull it off anytime to expose them all for what they truly are — unfortunate pawns in a scheme the scope of which is bigger and wilder than anything Elliot dreams of in his drug-fuelled state. And boy does he dream some crazy sh*t!
Season 2's other big story arc revolved around Elliot's "routine" — a minute-by-minute account that he logs in his journal while he lives with his mom, keeps himself offline, and spends an awful lot of time hanging out and just listening to his friend Leon ramble on about his new-found love for Seinfeld. All of this to keep tabs on himself and to keep Mr Robot from wreaking havoc. It's only in episode 7 that we find out that all of this is a false reality that Elliot has dreamed up to protect himself while he's in prison on a minor charge post-the Five/Nine Hack. It turns out that his mom is in fact a prison guard, his bedroom his prison cell, and Leon is a fellow inmate (Leon was exploring the prison TV library and was making his way through the '90s when he stumbled upon Seinfeld, and realised that the show's nothingness was really messing with him!).
Oh, the tangled web Mr Robot weaves: Darlene, Angela, Tyrell
While Elliot is in prison, Darlene has taken up the mantle of leader of fsociety and their exploits, in a rather disastrous attempt that has now, at the end of season 2, landed her in the FBI's grasp. Her on-again, off-again boyfriend Cisco was killed by the Dark Army (who, we now know, will stop at nothing to ensure Stage 2 proceeds as planned).
Angela Moss (Elliot's childhood friend who lost her mom to E Corp's environmental hazard that was their Washington Township power plant) spent a lot of Season 1 trying to bring down E Corp, but is now working for the company. Angela now has a corner office on the 20th floor, a posh modern company-provided apartment, and the personal interest of E Corp's CEO Phillip Price. Why? We're not quite sure, but suffice to say there's more to it than an aging CEO taking a young up-and-comer under his corrupt wing.
And then of course, there's America's most wanted man himself — Tyrell Wellick. Thought to be dead in Elliot's head, killed by him during a three-day amnesiac state immediately after setting the Five/Nine Hack in motion (this is what Mr Robot tells Elliot), we find out that Tyrell is alive, well, and working on the implementation of Mr Robot's Stage 2.
Tyrell was once on course to become the youngest CTO of E Corp. When that didn't pan out, he tracked down Mr Robot and teamed up with Elliot/Mr. Robot to carry out the Five/Nine Hack against his former employer E Corp. He then disappeared, only showing up towards the end of season 2; Elliot believes Tyrell is dead, so when Tyrell appears, Elliot assumes it's just his imagination.
When Elliot figures out that Stage 2 involves hacking into a storehouse which serves as the place where all of E Corp's paper backup records are stored, blowing it up, and destroying E Corp along with killing everyone who may be in the building, he tries to shut down the programme. Still believing what Mr Robot told him (that Tyrell is dead, and just a figment of his imagination), he dismisses Wellick's threat of shooting him (Wellick is following Mr Robot's instructions to carry out Stage 2 by any means necessary).
Left with no choice, Wellick shoots Elliot, at which moment Elliot knows that Tyrell is real. The gun is real, he has been shot for real. Mr Robot had been lying to him all along!
The rose and the thorn: Whiterose and Dominique DiPierro
Whiterose, a Chinese transgender woman who's the leader of the Dark Army, is perhaps the most compelling character on Mr Robot. Played by the Tony Award-winning BD Wong, his turn as Whiterose (who's obsessed with the concept of time) in private and as Mr Zhang (the public-facing Chinese Minister of State Security) is remarkable, enigmatic, and bone-chilling — just as the sinister and sometimes downright violent actions of the Dark Army are.
Not only was Whiterose helping Elliot and fsociety pull off the Five/Nine Hack, she's also the reason why E Corp secures a $2 trillion bailout from China. Of course, it's her secret male identity, Zhang, that makes this possible.
Whiterose has her minions kidnap Angela in a straight-up nightmare inducing sequence that involves a Twin Peaks-ish interrogation scene. During this, she tells Angela that her mother and Elliot's father dying wasn't an accident — that they were sacrificed for "a greater good." It's starting to seem more likely that Whiterose and Phillip Price have been working on their "project" for decades; the Washington Township plant, just like the people it impacted (including Elliot and Angela) are all just important-yet-disposable pawns in their grand scheme. At the end of her interrogation, Angela has decided to side with the Dark Army.
On the other hand, we have Dominique DiPierro (or Dom). As the lonesome FBI agent investigating the Five/Nine Hack, who happens to be at the receiving end of two separate machine gun attacks by the Dark Army, DiPierro could have seemed a bit sad and depressing. Especially given that her character does seem lonely, an insomniac, and more-than-a-bit depressed (asking Alexa if she's her friend, or when the end of the world would be!). But Dom's a kickass investigator, ahead of everyone else in the Bureau who refuses to see the pattern that's so clear to her — that Wellick isn't the real culprit, and that this is a conspiracy that goes way the hell up! So we root for her, despite our affinity to Elliot and fsociety!
At the end of season 2, Dom has Darlene in custody, where she shows the mouthy hacker her investigation board — on it are photographs of everyone involved in the Five/Nine Hack, including fsociety, the Dark Army, Elliot, and Wellick — all connected together with the infamous red thread. Other than Whiterose (whose true identity remains a mystery to many) , Dom has pretty much cracked the entire case. Too bad nobody at the Bureau is willing to believe/help her!
There are, of course, plenty of loose ends — with Tyrell's wife Joanna and the incriminating evidence she has convinced her bartender-boytoy to give against E Corp's CTO in the murder of his pregnant wife (who, we all know, was killed by Tyrell Wellick himself!). There's Trenton and Mobley, the fsociety members who went into hiding and were last seen being approached by the Seinfeld-obsessed Leon. There's the question of everyone's motives (including Mr Robot, Angela, and Whiterose). Plenty to speculate, but we'll watch the just-released first episode of season 3 before saying anything more. Bobby Canavale is going to be on Mr Robot this season — as a sort of "fixer" for the Dark Army, so there's that. Hopefully, we'll see a lot more of Elliot besting Mr Robot this season.
As the show creeps uncannily close to real-life, here's hoping season 3 will be a dark but fun ride!
Find latest and upcoming tech gadgets online on Tech2 Gadgets. Get technology news, gadgets reviews & ratings. Popular gadgets including laptop, tablet and mobile specifications, features, prices, comparison.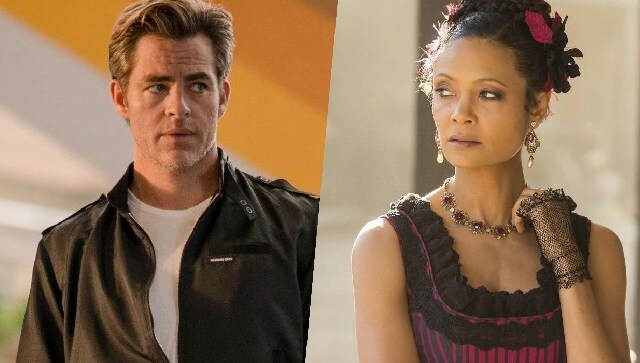 Entertainment
All The Old Knives is based on Olen Steinhauer's 2015 novel of the same name, and will be directed by Janus Metz of Borg vs McEnroe-fame.
Entertainment
Nishabdam will feature Madhavan as a celebrity musician and Anushka Shetty as a "mute artist."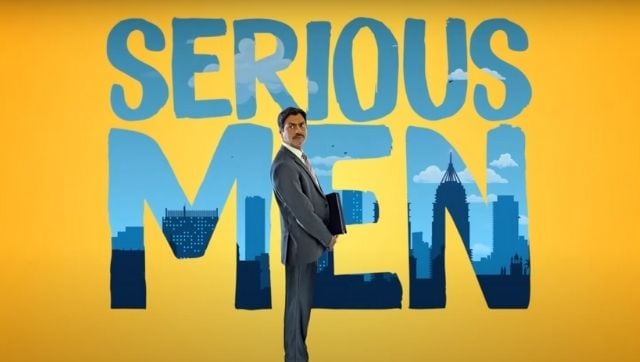 Entertainment
Netflix's Serious Men is directed by Sudhir Mishra and based on the novel by Manu Joseph