Mowgli: Rohan Chand talks about his experience of playing the boy torn between man and wolf
Rohan Chand confesses while he did not relate to Mowgli's nature vs nurture dilemma, he does admit that there persists an identity crisis in times of social media.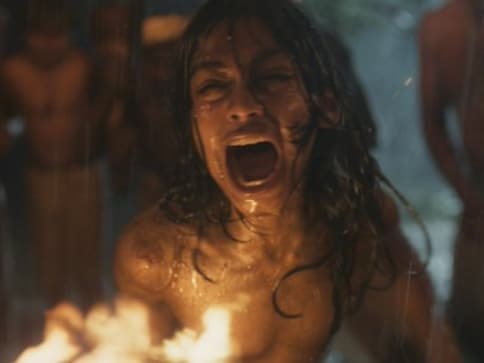 Andy Serkis' upcoming Netflix fantasy live action adventure film Mowgli: Legend of the Jungle sidesteps the Disney versions and returns home to Rudyard Kipling's original source material The Jungle Book. Written during the British Empire era, the book revolved around a 14-year-old boy who is torn between the worlds of a human village and a pack of wolves, who raised him in the jungle.
The conflict stemmed from Kipling's own diverse background. While he was born in Bombay, India, he was sent to England for education, where he admits he was terribly mistreated. Rohan Chand, the 14-year old American actor who plays the titular character in the Netflix adaptation, does not share Kipling's plight in the same vein. He is only fortunate to have received equal, if not exceptional, treatment in the US despite his brown skin, having been born to parents of Indian descent.
But he does connect to the central theme of the film and the primary conflict that Mowgli lives with.
The dilemma may not be that of nature vs nurture because of a closer-knit world today, but that of belonging somewhere in a society where the lines between the real and the virtual are blurred. "Mowgli is really a story of belonging and where to fit in. It's actually a great message because a lot of kids, especially kids of my age who are teenagers, are being pressured on social media and hence, are forced to be the person that they aren't. They can take a cue from Mowgli, who eventually realises that he doesn't need to belong anywhere but just chooses to be what he wants to be every day," says Rohan, in an exclusive interview to Firstpost, following the world premiere of Mowgli: Legend of the Jungle in India.
While Rohan is more clear-headed about teenage vulnerabilities, it was initially difficult for him to relate to Mowgli even at a fundamental level, because he was only 11 when he commenced the principal shooting. "I got involved in this project when I was 10. It was very challenging to get into the head of Mowgli, who was going through so many changes throughout the film. But Andy really helped me with that process," says Rohan.
Rohan quips that Andy Serkis has ruined the Disney Jungle Book movies for him by casting him in a much darker retelling. But he is immensely grateful to Andy. "It is great to observe how much effort Andy puts into each role. One of the things he told me, 'Rohan, I'll be there to guide you but the authorship of a role is with the actor.' That was great because he gives his actors a lot of freedom with the characters but he still guides you through. He has really found that fine line. If I ever become a director, I'm going to draw on that too."
While Andy threw him into the jungles of South Africa as opposed to a green mat setup (as is the trend in live action films), Rohan acknowledges that the intention behind that decision was only to give him a conducive environment where he could strip himself of all his inhibitions and perform as 'wildly' as Mowgli went about his life. "We shot primarily in London and South Africa. In London, there were these huge sets where trees from forests were planted. There were bugs that came on their own there. So there was a whole ecosystem in place on that set. In South Africa, there was an actual jungle, where there were around 80 snakes at one of the locations. I got really scared to even step in that area," says Rohan.
Now that he is 14 years old, the same age as Mowgli in the field, he has discovered that he can finally comprehend the dilemma of Mowgli better. "But thanks to that awesome screen experience, I do know how to rise above this dilemma. I do know where I belong," he signs off, smiling.
Mowgli: Legend of the Jungle begins streaming on Netflix from 7 December.
Find latest and upcoming tech gadgets online on Tech2 Gadgets. Get technology news, gadgets reviews & ratings. Popular gadgets including laptop, tablet and mobile specifications, features, prices, comparison.
Entertainment
Arati Kadav's 55 km/s is a bittersweet little experience with a big beating heart and an old-world goodness that is simultaneously simple and yet, cosmically vast in magnitude.
Entertainment
MP Manoj Kotak said the makers of Tandav deciding to make the changes is "only a step forward"
Entertainment
The documentary will chronicle 25 years of American history through the lens of Winfrey "who rose from humble roots to become a billionaire, philanthropist, actress, media executive, and agent of social change."