Movie Review: Watch Chennai Express only for Deepika's 'bokwas' dialogues
Fillim se mera ek hi takeaway hui. Hero-heroine against 80s' style small town don Himmatwala me bokwas hui, Chennai Express me bhi bokwas hui. Ada chi.
Editors note: We had inadvertently published this review with a few lines that contained Tamil swear words. The lines have since been removed and we apologise to our readers.
Mai bachpan me Baazigar dekhi. Shah Rukh ka eyes color change dekh ke, anarkali ko ice cream khila ke suitcase me fit karte dekh ke mai full SRK fan ho gayi. Phir mai Darr dekhi. Shah Rukh Sunny Deol ko pundai bana ke Juhi Chawla ko Ray Ban glasses me romance kari. Life mey first time mai negative role ko support kari.
Phir mai Kabhi Haan Kabhi Naa dekhi, usme Shah Rukh jo cap pehni, mai dhoond dhoond ke khareedi aur mere neighborhood girl ko motorcycle me ghuma ke 'Deewaana Dil Deewana' gaane ka sochi. Life mey first time mai 'hero who doesn't get the girl' irony samjhi. Romba powerful cinema experience lagi.
Phir mai Ram Jaane dekhi, aur life me first time brain aneurism feeling lagi. Mai sochi, bade bade industry me aisi choti choti galatiyan hoti rehti. Lekin Shah Rukh ek ke baad ek, saalon tak romba ketta commercialised 'easy' fillims karne lagi aur mera fandom poora erumai malam ho gayi. Mai ab sochi, Shah Rukh risk kabhi nahi leti, sirf ham acting karti aur consistently disappoint karti. Aisa disappointment aur aneurism mujhe Chennai Express me waapis lagi. Kashtam.
Rohit Shetty car porn karti aur sab A list hero log 'Simbly South' style fillims karke nuru crore kamaati. So Shah Rukh sochti, mai bhi Madonna. Results: romba payankaramana.
Chennai Express bahoot schizophrenic film. Kabhi homage, kabhi self-reference masturbatory exercise, kabhi OTT action drama, kabhi slapstick comedy. Film bahut kuch karti, lekin sab kuch bokwas karti. Homage elements tacky banati, self-referencing poora grating banati, action aur drama boring banati, comedy mind numbingly unfunny banati. Itna bada budget and cinematic resources sab kalutai apanam me daal deti.
Fillim 'Rohit Shetty style' present hoti aur Deepika ka name before Shah Rukh name aati. Shah Rukh romba sweetu. No wonder sab wimmen usko like karti. Lekin sirf star power fillim nahi banati. Hum fillim buff budget nahi, balki accha story appreciate karti. Sadly Chennai Express story bahoot stupid story. Iska story Jab Tak Hai Jaan ko Citizen Kane jaisa dikhaati. Fillim me Deepika uske periyathalai (fother) ke darr se ghar se bhaag jaati. Isliye Periyathalai se chupne ke liye, Deepika Chennai train pakadti. Logic train window ke bahar girti. Aiyyo aise fillim mey mai logic to nahi chhati, lekin interesting story maangti. Aajkal movie ticket price tum dekhi? 500 rubees ho gayi. Family ko leke gayi to ticket khareedne ke liye lungi bechni padti.
Fillim mey ek silver lining dikhti – Deepika Padukone bahoot lively and entertaining hoti. Comedy me Sharukh ko mokkai bana deti. Also, woh bahoot cute dikhti. Mai poochti, poora film Deepika jaise lively and entertaining kyun nahi hoti? First of all fillim ka running time Rameswaram to Goa train time se zyada lamba hoti.
Kabhi kabhi filmmakers periya shameless ban jaati. Chennai Express me five minute long Nokia ad hoti. Product placement happens everywhere, but iss fillim mey Shah Rukh camera ko dekh ke teen baar Nokia phone model number aur price bolti. Hamara patience test karti. Isliye jab wo phone gaadi ke bahar keechad me girti, hum happy hoti. Waise bhi wo bokwas Windows Mobile phone kaun mollamari mai ka laal leti. Sab Android phone leti.
And self-referencing sab fillimmakers karti. Martin Scorsese bhi karti. Lekin acchi karti. Chennai Express me har two minutes ko Shah Rukh aur Deepika, Shah Rukh ke old songs gaati. Romba bore maarti. Old songs sunne ke liye mai 500 rubees nahi deti. Free mey iPod pe sunti. Shah Rukh ek self-referencing scene mey camera ko dekh ke fourth wall tod ke eyes wink karti. Hum eyes roll karti. Ye fillim nahi balki ek romba ego ko Thai massage lagti.
Fillim ke sab shortcomings mai ignore karti agar comedy funny hoti. Ye film comedy lagti jaise lingam gonorrhea comedy lagti. Shah Rukh ek scene me "nature's call" bolke sussu finger dikhaati, fir nature ko phone se call karne ki acting karti. Mai facepalm karti. Shah Rukh Rajini aur Balaiyya jaise comedy stunts try karti, lekin execution me embarrassing belly flop karti.
On top of that, Sharukh laugh mining ke liye cringe inducing overacting aur ham karti. Itna ham hoti, mai Shah Rukh ko Babe the pig bulati. Ek scene mey Shah Rukh uska chewing gum gunda ke face se bounce karke chew karti, phir tongue bahar nikalti. Mera lunch pet se bahar nikalti. Poora jokes fillim me funny facial expressions and gimmicky noises se juxtapose hoti. Shah Rukh real life mey bahoot smart, witty and funny hoti. Sharukh ko ye sab bokwas backround noise aur facial exaggeration zaroorat nahi lagti.
Fillim se mera ek hi takeaway hui. Hero-heroine against 80s' style small town don Himmatwala me bokwas hui, Chennai Express me bhi bokwas hui. Ada chi.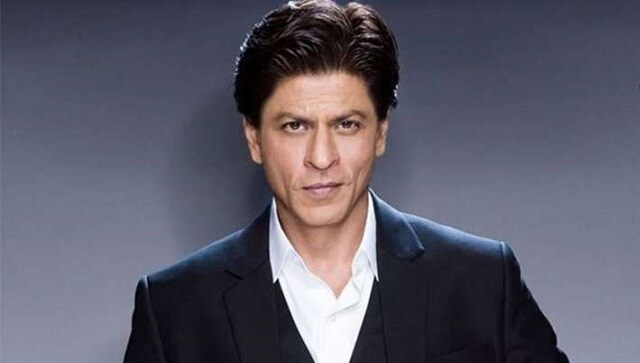 Entertainment
In the Instagram post, Shah Rukh Khan is seen driving a luxury car and reaching a lavish bungalow.
Entertainment
Amitabh Bachchan as Vijay, Shah Rukh Khan as Rahul... here's the list of actors who are
India
On 31 December, Ashwini Deshpande, a professor of Economics at Ashoka University, took to Twitter and shared how, when she faced problems transferring money to a travel agent in Egypt, the man agreed to make the booking himself because she was from the 'country of SRK' and he trusted her