Movie Review: In Dabangg 2, Salman stuck to old tics Fevicol se
Dabangg 2 is a sort of sequel-lite: banking more or less entirely on its audience's enjoyment in the return of an already established character, with both they and he happy to revel in his already established tics.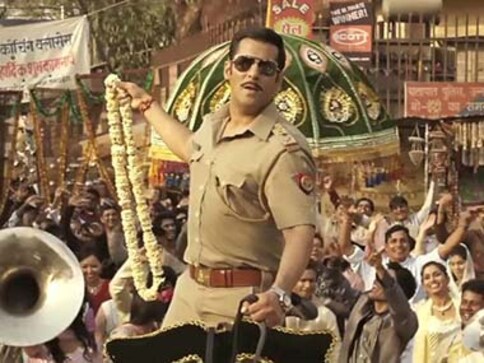 Everyone in India knows at least one little brat whose every antic is deemed cho-chweet by his doting parents and grandparents, no matter how pointless or ridiculous or annoying it might seem to the rest of the world. Salman Khan is that brat writ large.
And for some reason, a disproportionately large section of the Hindi cinema-going audience has taken it upon themselves to play his adoring family. They clap if he so much as stands up, they thrill to his unsophisticated dance moves, they giggle with abandon when he makes silly faces. In the face of such a loyal loving khaandaan, who could possibly summon up the courage to suggest that the brat isn't really that cute?
Who will risk death-by-comments by suggesting that while the floppy-haired boy-lover of Maine Pyaar Kiya vintage might have been reasonably thought of as attractive, with more than a whiff of vulnerability, it is hard to feel the same way about the nudge-nudge wink-wink persona of the thick-necked, thick-skinned 47-year old of Dabangg 2, whose tears seem like they had to be squeezed out of him with a wringer?
Not me. Instead, let me speculate about what the figure of Chulbul Pandey does for Salman Khan. The first thing to note is that he doesn't quite sleepwalk through this particular role as he did through a Bodyguard or a Ready (and consequently, that we don't either). Perhaps those are just particularly lazy films—films where rather than creating a character for Salman Khan to play, there's simply a kind of Salman-shaped hole in the middle of the film, which he knows he can fill by wriggling into it any which way. The only recent Salman Khan film where there was something like a role written for him was Ek Tha Tiger, where the presence of Katrina Kaif seemed to bring out a tenderly romantic side of Salman that no one had seen for years.
In Dabangg 2, it certainly isn't love that makes the world go round. Chulbul Pandey's idea of romantic love—more or less in line with the recent Khiladi 786's idea of marriage as a union of earners and spenders—is letting his wife buy a shiny new sari with his money. "Hum aa gaye hain. Loot macha lo," says our hero with generous swagger.
Abhinav Kashyap's masterstroke with Dabangg (2010) was to create in Chulbul Pandey the kind of hero we've been used to seeing from the beginning of Hindi cinema up, until the 1980s—a hero with a past. Like practically every Amitabh Bachchan character in the 70s and 80s, Chulbul Pandey's anger and rebelliousness was explained not solely by his adult life but by the traumas of his childhood. Having watched the child Chulbul's complex relationship with his mother (Dimple Kapadia), and his consequent anger at his stepfather (Vinod Khanna) and stepbrother (Arbaaz Khan) gave the adult Chulbul's violent rages and sentimental outbursts something like depth, an emotional quotient higher than a merely professional present would have done.
Sadly, the current film – a sequel crafted not by Abhinav Kashyap, but by Arbaaz Khan, who is Salman Khan's brother – is left only with the present.
Chulbul Pandey, having finally made peace with his father and brother, has moved to Kanpur, and is now a happily married husband and expectant father. The villain of the previous film, Chedi Singh (Sonu Sood), has been replaced by a new bad man, Bachcha Bhaiya (Prakash Raj), who comes with two younger brothers called Chunni and Genda. (Deepak Dobriyal's Genda must be singled out here as providing his characteristic touches of brilliance to the oft-repeated role of the lecherous small-town goon. His lines are good and he delivers them even better: witness the careful calibration between menace and patronisingness in "Arrey Aunty, maar kahan rahein hain, abhi toh hum batiya rahein hain".) And Pandey has a new boss: the wonderful Manoj Pahwa biting greedily into a rare meaty role as the gluttonous SP Anand Mathur.
Despite this surface change of locale and introduction of new characters, there's nothing new or unpredictable about Dabangg 2. The earlier film had set a fresh benchmark, creating the fearless cop whose status as hero was not compromised but in fact cemented as identifiable by his happily unabashed bribe-taking. This one carries on in that now-glorious tradition of "ab itni seva karte hain toh thoda mewa toh kha hi sakte hain".
Dabangg 2 is a sort of sequel-lite: banking more or less entirely on its audience's enjoyment in the return of an already established character, with both they and he happy to revel in his already established tics.
What Dabangg 2 does manage to do is to give that audience the good time that it seeks, in an idiom and humour that is staunchly located in Eastern UP. For instance, I thoroughly enjoyed the songs: the recycling of the familiar in a Gilori bina chatni kaise bani, the sweetness of Tore naina bade dagabaaz re and the beautiful brash hybridity of Chipka le saiyan Fevicol se.
Kareena Kapoor's plushness in Fevicol se seems even more of a mismatch for the hoarse and unsophisticated pleasures of Mamta Sharma's voice than Malaika's was for Munni – but perhaps it's the kind of deliberate mismatch that plays to different desires simultaneously.
Sonakshi Sinha, being the wife, only gets to display her gleaming fleshy back, while remaining otherwise fully clothed in saris and full-sleeved blouses. But in this universe, in which it is deemed perfectly natural for two brothers, both happily married, to celebrate by going to a kotha together, it's a pretty remarkable thing that the wife gets to match steps with a kothewali at all.
This is a film that knows and reflects its world. And while it isn't out to change it by any means, it wants to make sure the image in the mirror is the nicest possible.
Entertainment
Rajkummar Rao's Bheed is more than just a film portraying the chaos of the COVID 19 lockdown.
Entertainment
Tiger Vs Pathaan is expected to be one of the costliest Indian films.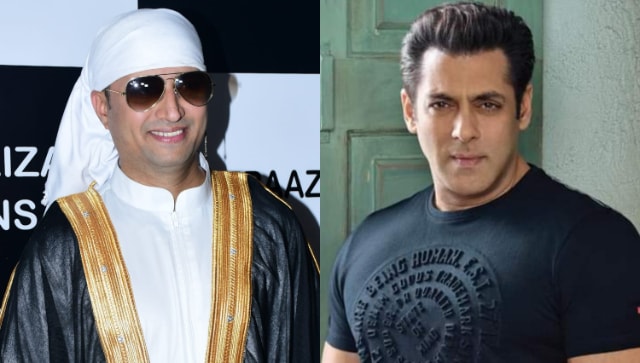 Entertainment
One of the trending news these days is the cold war going on between Salman Khan and Lawrence Bhishnoi who was actively involved in the Sidhu Moosewala murder case.