Movie Review: Ek Tha Tiger is an exciting Tiger and Kat chase!
There's everything and more in Ek Tha Tiger that you'd want to see in a film – good looking lead cast, story, glamour, an endearing romance, good performances, some laughs, picturesque locations, thrilling and exquisite action, patriotism and most importantly, a good time at the movies!
Salman Khan plays Tiger, a RAW agent, one with Herculean physical strength that can take on the world and leave the might of super heroes far behind in his action packed missions to save India. There's no wall high enough for him to scale or a plane slow enough for him not to leap into mid-air. And of course, there's no enemy, namely Pakistan's ISI agents, strong enough to break him and his nationalist resolve toward his country.
The film opens in Zakho, Iraq, with a flying kick so hard, it sets the action tone of the film right away. Tiger reports to Shenoy (Girish Karnad) in New Delhi after every field mission for the last 12 years and this time is no different. The two share a warm camaraderie over drinks and a special daal dinner, with Tiger raring to set off on yet another mission. He leads a boring, undercover life, not to mention single too, in a spartan home in a Delhi neighborhood where his good looks, physique and mysterious comings and goings are more exciting to the women around than the television serials. Of course, their men aren't amused by their fascination with the mysterious neighbour. And before he can get into his buying milk from the milkman morning routine, he is assigned to keep a close eye on one Professor Kidwai (Roshan Seth) who teaches at the Trinity College in Dublin, Ireland, who RAW suspects is sharing integral missile information with the enemy. Fellow RAW agent, Gopi (Ranvir Shorey) accompanies Tiger on this mission.
Professor Kidwai is batty and Tiger, relentless, in the guise of Manish Chandra, a writer, in befriending the old geezer. Zoya (Katrina Kaif) a student, who is also a part time caretaker of the Professor's home and dog, Rocket, aids Tiger in the process. This is one Tiger that needs no saving on any mission, until he falls in love with the beautiful Zoya and the song Banjaara visualizes his love-struck state of mind amidst the Irish landscape. Many romantic interludes later, you are smitten by Tiger's unspoken love for Zoya, where terms of endearment between them are Zee and Doordarshan, which go on to play a bigger role in the scheme of things to unfold post the interval, where the story takes a very surprising turn.
Without giving away what follows the exciting and unpredictable turn in the plot, the film traverses Istanbul in Turkey and goes on to Havana in Cuba with the leading pair of the film lending their beautiful selves to the exotica of the locations, especially in the song, Laapata filmed in Havana. What comes between their love? Do Tiger and Zoya survive the international chase of RAW and ISI heads and agents? Ek Tha Tiger wouldn't be a thriller romance if I told you anything more!
The action in Ek Tha Tiger is spectacular and every bewildering, unrealistic action sequence is just that much more exciting with Tiger enacting the same! From stopping a train to leaping off a motorbike into a plane already in mid-air, Salman Khan makes it real! The cinematography by Aseem Mishra is seamless and brilliant, not once invading the space of the characters at work in the foreground. The background score attempts to incorporate the local sounds of music when in Havana and Istanbul especially, and it works. The dialogues are "very Salman-esque" like "Main dress de raha hoon, utaar thodi raha hoon!" and only he can carry off these lines with his easy charm and panache on screen.
Salman Khan's portrayal of the RAW agent, Tiger in the political jungle of life, is forceful and subtle at the same time. In the stylised action scenes, a bruised and wounded Salman exudes a rockstar like cool that's very, well, cool. But when he plays the love struck Tiger, Salman's the undisputed Khan of romance with his expressions of love! Ek Tha Tiger feels more a love story set in an action thriller plot line when the Tiger-Zoya love story commences, but the film straddles the divide well in shifting gears from action to romance ably.
Katrina Kaif looks stunning, playing Tiger's feisty Tigress in the film, but it's her action scenes that add dimension to her character. She has a hero's part almost in the film, with a well-written character and her striking presence in literally, every frame of the film. She, too, balances the different shades of Zoya well with her able performance and has gone far beyond her initial days of just being the pretty girl in the film.
Girish Karnad's performance as the RAW head is mediocre, but doesn't hamper the film given it revolves primarily around its two main protagonists, Tiger and Zoya. Ranvir Shorey is good in his Gopi act.
The director, who has earlier directed Kabul Express (2006) and New York (2009) has a firm grip on the story and the screen play, without compromising on the entertainment value of the film at all. There's everything and more in Ek Tha Tiger that you'd want to see in a film – good looking lead cast, story, glamour, an endearing romance, good performances, some laughs, picturesque locations, thrilling and exquisite action, patriotism and most importantly, a good time at the movies!
Rating: ****
Find latest and upcoming tech gadgets online on Tech2 Gadgets. Get technology news, gadgets reviews & ratings. Popular gadgets including laptop, tablet and mobile specifications, features, prices, comparison.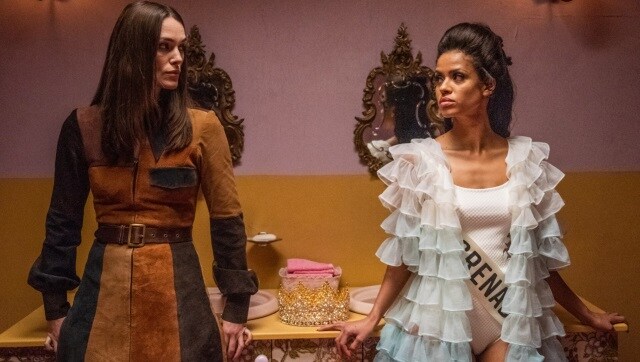 Entertainment
Despite what the title suggests, Philippa Lowthorpe's film is a little too well-behaved for a subject meant to be inflammatory and characters understandably angry.
Entertainment
Like most commercial movies about feminist history, Misbehaviour has a toothless vision of protest and empowerment that's doomed to fail its subject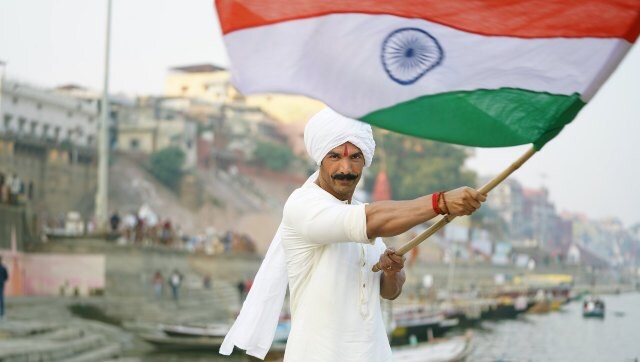 Entertainment
John Abraham, who will play a police officer in Satyameva Jayate 2, announced the film's release date with a new promotional still.