Movie Review: Cast looks fabulous but Inkaar's looks deceive
Sexual harassment in the workplace is something Bollywood hasn't really explored in depth. Sudhir Mishra's Inkaar tries but it can't quite make an impact. But Chitrangda Singh looks fabulous.
by Ravina Rawal
There is a huge stir at advertising agency KK & Doyle. National Creative Director Maya Luthra (Chitrangda Singh) has accused CEO Rahul Verma (Arjun Rampal) of sexually harassing her, making it impossible to work there. Verma denies this. After a two-day hearing of both sides of their story, it will be up to the members of the board to see whom they believe, and take action accordingly.
Efficient editing of Inkaar ensures that these two days are not a drag to watch unfold, and there is the promise of a strong story on a topic that has thus far been dealt with only as an aside in Bollywood. But I am not convinced it was explored to its full potential, nor strong enough to make a lasting impact.
Between the narratives and flashbacks, the film traces the years Maya and Arjun have known each other — from the first time they met to their affair and break up, to the point at which we are first introduced to them—with Maya threatening to sue Rahul for sexual harassment.
She's from Solan, he from Saharanpur. They tell us this, and in some flashbacks even use Rahul's father to try and explain where he's coming from and how he has become the man he is today, but this only fleetingly. They meet at Goafest, India's annual advertising festival, where Rahul offers her a job at his firm. She moves to Mumbai eventually and takes up his offer, and there begins his mentoring of her. She is quick to learn, and talented, and makes her way to the top as National Creative Director fairly quickly. Power struggles, ego clashes and office politics between the two ensue. Of course, by this time they have already crossed the line and had an affair that we are told about more than we are shown, and it hasn't worked out.
Now Maya accuses Rahul of sexually harassing her, making her lose clients and coming in the way of her success. Rahul, on the other hand, says that of the two of them, only she had to gain from the relationship and questions what harassment even means — he points out the fine line between harmless flirtation and harassment, and how unexpectedly one can cross over to the other. When asked why Maya didn't complain about Rahul's behaviour earlier, she explains that she wasn't sure if it was a big enough deal at the time to bring to anyone's notice; she didn't want to seem like a hysterical woman making a mountain out of a molehill. Both fair points, and they aren't the only ones. Inkaar tries to explore other related issues such as gender biases in the workplace, office politics and ethical dilemmas, but doesn't develop them enough for any of them deeply enough to make a strong impression.
People can't seem to slam Rampal's acting enough. He's been compared to furniture in the room, a wall, a door, a floor…you've probably made one of these comparisons yourself at some point. But as advertising top dog Rahul Verma, he does a passable job of being suave, slightly arrogant and fiercely good looking, even if he isn't able to really get as angry as he should if he's innocent, given what he's been accused of.
Surprisingly, Chitrangda Singh, who I loved in Sudhir Mishra's 2005 drama Hazaaron Khwaishein Aisi, is the one unable to deliver the sort of powerhouse performance required of her character, Maya. She looks absolutely fabulous, and does manage to nail a couple of scenes, but for the most part, she remains unconvincing. Speaking of surprising letdowns, it's been a while since we've seen Deepti Naval in a commercial film, except there's nothing much to see here. As the presiding head of the committee weighing in on the Rahul vs Maya case, there is nothing wrong with her performance, but there's nothing stand out about it either — it is bland.
After the intermission, one  kept waiting to decide who one believed to be the victim (Rahul or Maya) before the board came to its conclusion, or the facts were revealed, but the story never gets that compelling, nor does one end up feeling emotionally involved with either character to want to take sides. The climax and conclusion of the film is disappointing too, and makes you wonder why they took the easy way out, especially when you think of how much they could have done with it.
So should this be something you watch this week? Only if you've caught everything else at the theatre.
Entertainment
Photo-Prem is a funny, quintessential take on what we leave behind for memories but quickly loses potential with half-baked writing and slow pace.
Entertainment
Time to Dance is pulled down by its unexceptional story, prosaic dialogues and colourless performances by the leads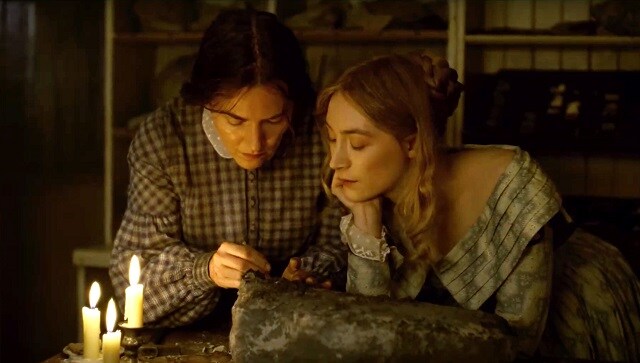 Entertainment
Ammonite suffers from a slowness, that intends to mimic the pace of life, but does not build or culminate into anything profound or satisfying.