Move over, Mary Kom: 10 reasons why Madhavan-starrer 'Saala Khadoos' is a winner
A week after a lurid sex comedy hit the screens, the Indian box-office braces itself for a rare, sports-based film Saala Khadoos.
​A week after a lurid sex comedy hit the screens, the Indian box-office braces itself for a rare, sports-based film that comes with the unusual title of Saala Khadoos. It stars the voluntarily exiled (he used the time to train for his character) Tamil-Hindi actor R Madhavan as a raging disgraced ex-boxer on a comeback trail. If these reasons aren't enough to get you excited about this film, here are some more:
This year seems to be the year of boxers and wrestlers on screen. After Madhavan in Saala Khadoos, it's Randeep Hooda plays a boxer in Do Lafzon Ki Kahani, ​Salman Khan in Sultan and Aamir Khan in Dangal​ also play wrestlers​. Last year, we saw Akshay Kumar​ as a boxer ​ in Brothers.

2. There are no major stars except Madhavan in Saala Khadoos, the Tamil-Hindi actor who was sidelined for his understated layered performance in Raj Kumar Hirani's historical hit 3 Idiots and as a wounded spouse in the two Tanu Weds Manu movies. In Saala Khadoos Maddy takes centrestage for a change, and how!
3. Madhavan took two years off from acting, to bulk and beef up for his role as Adi Tomar, the burnt-out, raging wrestler who gets one more unexpected shot at glory. Not only did Maddy transform himself physically, he entered the mind of the embittered boxer to occupy his character's heart and soul. The dedication shows.
4. Real-life boxer Ritika Singh is the promising upcomer who Maddy mentors. Ritika unlearned all her boxing skills in front of the camera to look convincing as Maddy's pupil.
5. Getting Raj Kumar Hirani on board as co-producer for the Hindi version was a masterstroke (the Tamil version is called Irrudhi Suttru). Potential viewers began to see Saala Khadoos as a 'Hirani type of film', which is motivational and engaging. Hirani has gone all-out to support and promote Saala Khadoos.
6. The director has been with the project for 6 years. Sudha Kongara Prasad has lived through every moment of the script before putting it on screen. She isn't faking the conflicts. Every character and every moment in the script is based on actuality. How many films of today can you say that about?
7. The fights and the conflicts look real and not staged. Since both the protagonists in the film are boxers, the fights go for the kill.
8. It's been a while since we had a rugged, no-holds-barred film with a sporty background. Lagaan, Chak De India and Mary Kom are the only names that come to mind. There has been no sports film worth talking about since then.
9. Saala Khadoos releases a week after Airlift. Both are inspirational stories with the same theme — faith can move mountains. Moreover, Saala Khadoos opens alongside Mastizaade, which has its own mountains to climb.
10. Saala Khadoos will release in 2 versions. In Hindi and Tamil. The Tamil version Irudhi Suttru has a different tone and content from the Hindi version. Two interpretations of the same plot is an interesting way to reserve audiences' attention across a broad bandwidth.
Entertainment
Disha Patani says she's '"grateful that Radhe is finally releasing in the best possible way."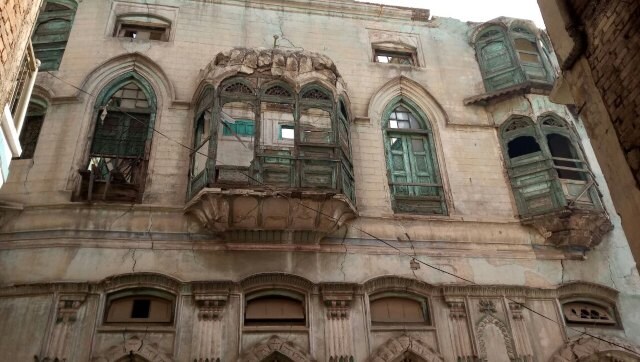 Entertainment
The director of Khyber Pakhtunkhwa Archaeology and Museums Department said the restoration work will take place after Eid-ul-Fitr following the takeover of the two houses.
Entertainment
As part of the initiative, the foundation will offer Rs 5000 to the women and senior citizens of the industry as well as distribute ration kits to workers' families for a month through Youth Feed India.