Morgan Freeman's lifetime achievement honour to be reviewed by SAG after recent sexual harassment claims
Following sexual harrassment claims, the Screen Actors Guild (SAG) is in the process of reviewing its lifetime achievement honour for Morgan Freeman.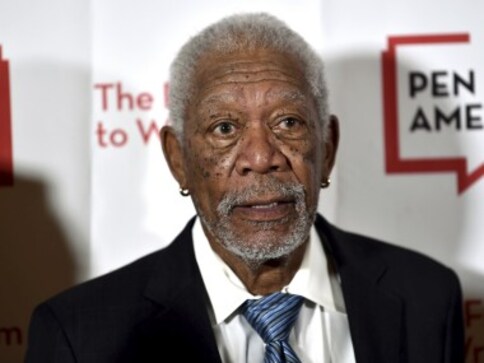 Legendary actor Morgan Freeman, who has been accused of sexual harassment by eight women, has apologised by saying he never "intended to make anyone uncomfortable". Following the allegations, the Screen Actors Guild (SAG) is in the process of determining if any action will be necessary regarding its lifetime achievement award recipient.
A CNN report has quoted multiple women, including journalists, describing troubling incidents throughout the 80-year-old Oscar winning actor's career that spans nearly five decades.
A Screen Actors Guild-American Federation of Television and Radio Artists (SAG-AFTRA) spokesperson said in a statement: "These are compelling and devastating allegations which are absolutely contrary to all the steps that we are taking to insure a safe work environment for the professionals in this industry.
"Any accused person has the right to due process, but it is our starting point to believe the courageous voices who come forward to report incidents of harassment. Given Mr. Freeman recently received one of our union's most prestigious honours recognising his body of work, we are therefore reviewing what corrective actions may be warranted at this time."
Freeman received his award from SAG in January at the annual Screen Actors Guild Awards. At the time, he said: "This is beyond honour, this is a place in history".
Several of the women CNN spoke to said Freeman made frequent comments about their bodies and clothing choices in incidents that took place on movie sets or at his production company, Revelations Entertainment. Two of those eight said they were subjected to unwanted touching by the Bruce Almighty actor.
One woman, who said she was a production assistant on Freeman's film Going in Style, said that while filming in 2015, Freeman subjected her to unwanted touching of her lower back and comments about her figure on a near-daily basis.
also read
Entertainment
She wrote, "I always saw super bodies on big athletic wear brand billboards and wondered if that's really possible for someone like me to achieve that kind of body when that's not the whole and soul of my work. "
Entertainment
Adipurush, directed by Om Raut, is produced by T- Series, Bhushan Kumar & Krishan Kumar, Om Raut, Prasad Sutar, and Rajesh Nair Retrophiles and by Pramod and Vamsi of UV Creations, will be released globally on 16th June 2023
Arts & Culture
A well-to-do family in the business of exporting garments, schooling at Modern School, and supportive parents who were only too glad to see him sign up for National Institute of Fashion Technology (NIFT), New Delhi.