Morgan Freeman's lawyer demands 'immediate' retraction of sexual harassment allegations, apology from CNN
In the aftermath of the scandal, Morgan Freeman has reportedly lost a marketing campaign with Visa. There's also news that SAG-AFTRA, which had earlier given him a Lifetime Achievement Award, may revoke the same.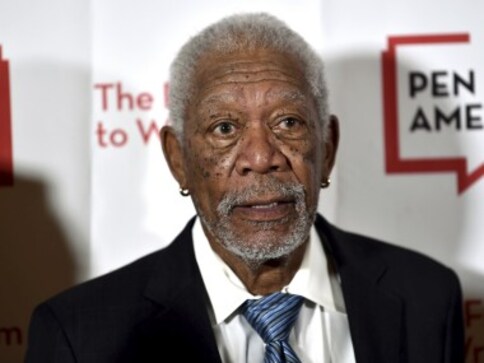 Acclaimed Hollywood actor Morgan Freeman was caught in a controversy when at least 16 different women accused him of sexual misconduct and inappropriate behaviour, as per an investigative report by CCN which released on 24 May.
He quickly issued an apology statement saying "I am devastated that 80 years of my life is at risk of being undermined, in the blink of an eye, by Thursday's media reports. All victims of assault and harassment deserve to be heard. And we need to listen to them. But it is not right to equate horrific incidents of sexual assault with misplaced compliments or humour."
Now, the octogenarian's lawyers have demanded a retraction on the sexual assault story from CNN, according to a report in Variety.
In a letter addressed to CNN president Jeff Zucker, Freeman's attorney Robert M Schwartz claims that the article which featured the accusations against his client was "used to unjustly attack him." He also claimed that the article had "…malicious intent, falsehoods, sleight-of-hand, an absence of editorial control, and journalistic malpractice."
He alleged that the article's author Chloe Melas was driven by personal bias. Melas had also admitted to being harassed by the actor during a junket interview for Going in Style, at the time of which she had been pregnant.
He went on to say, "The problem with Ms Melas' account, which infected everything that she and CNN thereafter did, is that her version of the interview is false," Schwartz writes. "It is based on her imagining that Mr Freeman had said or done anything to harass her. However, there is substantial evidence that Ms Melas imagined an incident, or exaggerated a non-malicious remark wildly out of proportion to reality, to give her a basis to go after Mr Freeman and cause him the grave harm that CNN's story has inflicted."
Shwartz insisted that according to an internal investigation at Warner Bros, the production company for the movie, no evidence was found of any wrongdoing.
According to the Variety report, the spokesperson for CNN hit back at the attorney saying that his claims do not stand ground in the wake of Freeman's apology.
Shwartz in response claimed the story was proven to be 'built on fakery' and by choosing to not retract the story, CNN was promoting 'gross misconduct in unjustifiably' attacking Freeman.
In the aftermath of the scandal, Freeman lost a marketing campaign with Visa. There's also news that SAG-AFTRA, which had earlier given him a Lifetime Achievement Award, may revoke the same.
also read
Entertainment
Transformers: Rise of the Beasts sticks to the basics to deliver a big screen spectacle
Entertainment
According to reports, Prince Harry and Meghan Markle's spokesperson is shutting down speculation that the Sussexes exaggerated their New York City car chase in order to gain publicity.
Entertainment
Good performance, but lousy script massacred the film