Mohanlal teaser: Manju Warrier plays crazy, obsessed fan girl of her Villain co-star; film to release on 14 April
As Manju Warrier braces for her Odiyan opposite Mohanlal, she will be first seen playing the Malayalam superstar's fan girl in this Vishu release.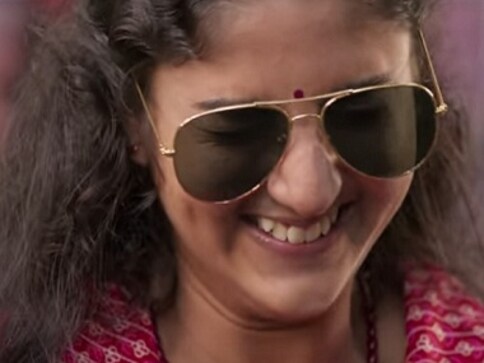 The Mohanlal teaser is now out and looks like there could not be anyone better than Manju Warrier to play the role of a die hard Mohanlal fan.
Mohanlal traces the story of Meenukutty from Kerala, who is a Mohanlal fan girl since childhood and grows up on nothing but the superstar's movies. Meenu's childhood hero, teenage crush and mass image are all Mohanlal. The trailer shows how the ardent fan girl's world revolves around the actor, right from school books to every emotional reference ever.
Mohanlal seems like a fun account of Meenukutty and her Mohanlal-like antics. With over a million views already for the teaser, Warrier has got the trends buzzing for being goofy and pulling off an apt portrayal of what the Mohanlal fandom looks and feels like. Mohanlal, going by the teaser, is bustling with energy as the actress celebrates Mohanlal in every frame.
The film also stars Indrajith Sukumaran, Salim Kumar and Arjun Varghese among others. All of whom seem to have put on their quirky best for this upcoming entertaining Malayalam drama.
Directed by Sajid Yahiya, Mohanlal is flooded with the superstar's references and gestures. It is all set to enthrall audience this Vishu. Tony Joseph, the music composer for the film, sets the right tone with a peppy background score and a few upbeat tunes as well.
While Warrier's another upcoming release this year — Odiyan — ironically happens to be with Mohanlal, we cannot wait to watch how the actress brings to life the role of Meenukutty and reveal more of this fan girl plot.
And as we know it, the two have come together several times in the past with films like Ennum Eppozhum and Villain among others. So Mohanlal is expected to be nothing less than a quirky take on the craze around arguably the biggest Malayalam superstar.
Entertainment
Sanak over-emphasizes the action, leaving the story and the emotional core under-developed.
Entertainment
The 10 episode series will release in India with dubs in Hindi, Tamil, Telugu, Malayalam and Bengali alongside English.
Entertainment
Dave Chappelle said a documentary he made chronicling a series of stand-up shows could not find distribution because of the controversy over The Closer. "Am I cancelled or not?" he asks in an Instagram video.