Mohanlal teaser: Manju Warrier dances to the beats of Malayalam superstar's celebrated Tonykutta song
Written and directed by Sajid Yahiya, Mohanlal will see Manju Warrier play the role of Meenukutty.
Manju Warrier, who plays the role of a die-hard Mohanlal fan in the upcoming film Mohanlal, pays tribute to the eponymous legendary Malayalam actor by revisiting one of his most popular songs — Tonykutta — in a new teaser released on Monday.
The 45-second teaser finds Warrier's obsessed fan girl Meenukutty lip-sync to Konayil Kochappi's dialogue in the 1990 film Kottayam Kunjachan, teasing the impending arrival of Mohanlal. She then goes on to dance in a pure, unhinged manner to Tonykutta from another 1990 film, No.20 Madras Mail.
Mohanlal starred as Tony Kurishingal in the film, which told the murder mystery tale of a young woman in a train journey from Trivandrum to Chennai.
Also watch: Mohanlal teaser: Manju Warrier plays crazy, obsessed fan girl of her Villain co-star
Written and directed by Sajid Yahiya, Mohanlal will see Manju Warrier play the role of Meenukutty. The film Mohanlal chronicles the life of a quintessenstial Mohanlal fan, someone who grows up on a cinematic diet of nothing but the superstar's films. It is filled with a variety of references to his films and is sure to please plenty of fans.
The film also features Indrajith Sukumaran, Salim Kumar and Arjun Varghese.
Mohanlal is scheduled to release on 14 April in time for Vishu.
Watch the trailer below:
Entertainment
Prithviraj opens up about producing Nine, wielding the megaphone for the first time in Lucifer, and what it's like to call the shots for Malayalam superstar Mohanlal.
Entertainment
Mohanlal's Marakkar: the Lion of Arabian Sea tells the tale of Kunhali Marakkar, the famous naval chief of the Zamorin of Calicut, often known for organising the first naval defense of the Indian coast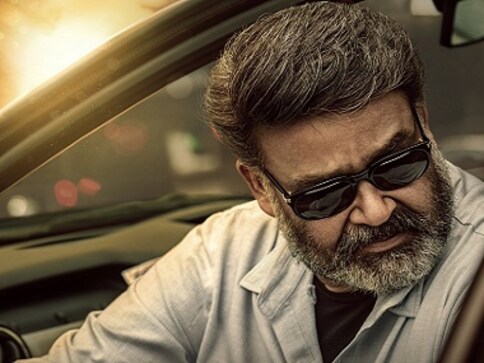 Entertainment
Villain, apart from Mohanlal and Manju Warrier, also stars Tamil film actors Vishal, Hansika Motwani and Telugu actors Srikanth and Raashi Khanna.