Model-turned-actress Aarshi Banerjee on making her debut in French auteur Mia Hansen-Løve's film, Maya
Aarshi Banerjee opens up about her debut film Maya and working with Mia Hansen-Løve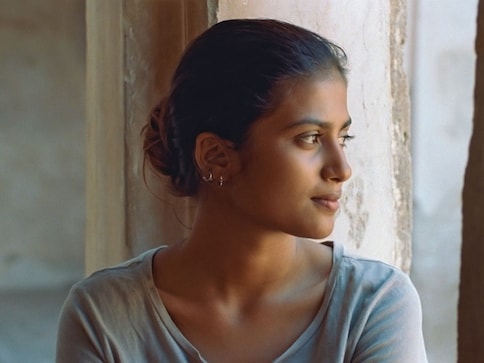 It's not easy for an actress to break into the incredibly competitive Indian film industry — unless of course you happen to be equipped with some particularly good genes and you were born to be famous by default. As is evident in Bollywood, nepotism can sure come in handy when you have a healthy network of relatives and family friends waiting to launch you with the latest romantic musical extravaganza.
If you don't have celebrity parents, winning a major international beauty pageant helps.
Aarshi Banerjee does not have celebrity parents. Nor has she won a noteworthy pageant.
But the 19-year-old model from Mumbai is making her acting debut in a French production helmed by one of the most revered female auteurs in contemporary cinema.
Mia Hansen-Løve's Maya, which will have its India premiere at Jio MAMI 20th Mumbai Film Festival on 26 October, follows the story of a French war correspondent named Gabriel (Roman Kolinka) recovering from severe PTSD, following his abduction in Syria. On the advice of his psychiatrist, he travels to India retreating to his childhood home in Goa. Here, he runs into his godfather's 18-year-old daughter — the titular heroine played by Aarshi — and falls in love with her despite being a decade or so older than her. As their relationship blooms, Gabriel slowly begins to heal and learns to reintegrate into the community.
In the last decade or so, Hansen-Løve has helped usher in the next generation of filmmakers in a country with a rich, fascinating cinematic history. And Aarshi still can't believe she got to work with the French filmmaker in her very first outing. "Mia is one of the most talented filmmakers and I couldn't have asked for a better start to my film career. I had auditioned for the role and was really nervous as it was a whole new thing for me. The next thing I know I got a call from the casting director saying that Mia wanted to meet me."
Renowned French filmmaker Robert Bresson believed an authentic, convincing representation of emotions in cinema required untrained amateurs rather than trained professionals. In Maya, Hansen-Løve expected a similar performance — devoid of any trace of theatricality, technique or mannerism — from Aarshi. "I had no acting classes or workshops before (the film) as Mia wanted me to be raw," she says. "The relationship and dynamics with other characters in the film was all new to me but she helped me understand the nuances. She took a lot of initiative to guide me throughout. She had asked me not to read the script more than once. She taught me how to stay in the moment and perform realistically. We did rehearsals before our shots but it was mostly for technical reasons and not performance."
Aarshi adds that her co-star Kolinka — who had worked with Hansen-Løve previously on Eden and Things to Come — helped her overcome her first-day jitters and made for an ideal scene partner. "Roman was a great co-star. He was aware that I was new to this field and set-up. He was more like a friend — so grounded that I could just be myself and I did not have to think too much while I was with him."
It is interesting to note that though Kolinka's character Gabriel is the chief protagonist in the film, Hansen-Løve chose to call it "Maya" because he rediscovers himself only through Maya. She brings grace and normalcy to his life. Much like her character, Aarshi possesses a quiet self-assurance, remarkable simplicity and sublime elegance. "Maya is very much like me in real life," she admits. "So, I could connect with her more naturally."
Hansen-Løve already boasts a small but commendable body of work that has won acclaim at plenty of international film festivals over the years. A protégé (and ex-companion) of French master filmmaker Oliver Assayas (Carlos, Clouds of Sils Maria, Personal Shopper, Non-Fiction), she often draws from events in her past in her semi-autobiographical dramas — from The Father of My Children to Things to Come. But, with its tale of youthful passion and the melancholy of imminent parting, Maya brings to mind her third feature, Goodbye First Love, a film Aarshi cites as one of her favourites.
However, the model-turned-actress is quick to point out that she is not overtly partial to foreign-language cinema. "I watch all kind of movies with the same enthusiasm but I mostly like rom-coms." Posters of Pretty Woman, Notting Hill and Music & Lyrics, which apparently hang on her living room wall, can attest to that.
With a film set in India, there's always the trouble of filmmakers resorting to a stereotypically negative portrayal like with Slumdog Millionaire's poverty porn or the outrageous caricatures of Best Exotic Marigold Hotel. But Aarshi firmly believes Maya does anything but fuel Western stereotypes about poverty in India. "It has been shot very realistically and it accurately portrays India the way it is. Mia does not believe in blocking roads and shooting. She shot the film among the crowds without disrupting their everyday lives.
She further adds that Hansen-Løve helped her see places like Goa and Hampi through new eyes. "I have been to Goa many times but Mia showed me Goa with a new perspective. With a small crew, we shot in Hampi too. Both are such beautiful locations. It was a learning experience every day."
Before its Indian premiere at MAMI 2018, Maya's first stop on the fall festival circuit was at Toronto. "It was not only my first time at TIFF, it was also the first time I was watching my film. It was wonderful to be a part of the world premiere and see first-hand the audience's positive reaction and all the love they showered on us."
Though she didn't have time to catch a lot of films at TIFF 2018, she fondly remembers the Chilean drama, Too Late to Die Young, showering plenty of complimentary adjectives to describe Dominga Sotomayor Castillo's third feature. But her biggest regret is that she didn't get to see a certain star from First Man in the flesh. "I was wondering if I would get to see Ryan Gosling but our times sadly did not match," she confesses.
Though Aarshi had acted in school plays, she had not given much thought to a career in the film industry. But landing her first film has obviously changed that. "I never really thought I would be acting and this is not a career change or detour from modelling. But it has been a natural progression for me."
While she may not have a well-connected family in the film industry, Aarshi is the kind of actress ready to do it the old-fashioned way — hone your acting chops, go to auditions, accept rejection gracefully but never lose faith in your abilities and ambitions.
She insists she is now ready to explore whatever comes her way, be it Bollywood, Hollwood or indie cinema. "I am open to all kind of films as long as they have a good storyline and a role which would enlighten me and add some value to me as a person."
Maya will be screened on 26, 27 and 31 October at Jio 20th MAMI Film Festival as part of its "Rendezvous With French Cinema" section.
Entertainment
Cook County State's Attorney Kim Foxx announced the decision a day ahead of a hearing related to state charges accusing him of sexually abusing four people, three of whom were minors
Entertainment
Top artists like Sting, Bob Dylan and Shakira have in recent years sold rights to their catalogs for massive sums, but at 28, Bieber is the youngest superstar singer to do so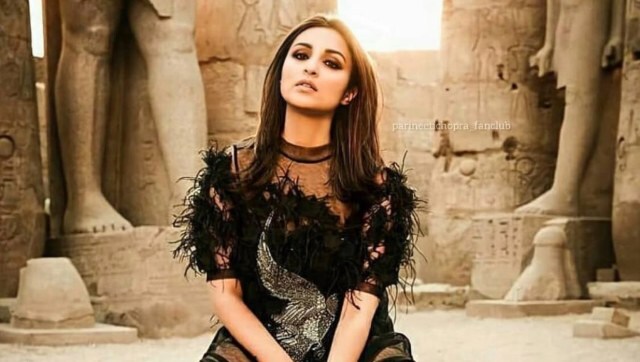 Entertainment
arineeti took to social media to share the happy news.