Mission Impossible actress Rebecca Ferguson to star in Doctor Sleep, film based on Stephen King's The Shining sequel
Rebecca Ferguson is in talks to co-star with Ewan McGregor in Warner Bros'adaptation of Stephen King's 2013 novel Doctor Sleep, the sequel to his 1977 horror classic, The Shining
Mission Impossible actress Rebecca Ferguson is in talks to co-star with Ewan McGregor in Warner Bros'adaptation of Stephen King's 2013 novel Doctor Sleep, the sequel to his 1977 horror classic, The Shining, according to a report on variety.com.
McGregor will be portraying the character of the grown-up Danny Torrence. Mike Flanagan, who has previously helmed the Netflix adaptation of King's 1992 suspense novella Gerald's Game, will be directing, the report said.
King's The Shining was adapted for the big screen in 1977 by Stanley Kubrick. The film starred Jack Nicholson and Shelley Duvall.
The sequel follows the story of the now grown up Danny Torrence who continues to be traumatised after what transpired at the Overlook Hotel years ago. Like his father Jack, he develops a drinking problem and a lingering rage festers within him dulling his pain as well as his 'shining' powers.
However, when he decides "embraces sobriety,'' his powers start returning and he uses his gift to help the dying at a hospice. Here, he establishes a psychic connection with a little girl Abra Stone, with even greater 'shining' abilities who is being attacked by The True Knot, who possess similar powers.
Together, they discover that their abilities grow when they inhale the 'steam' that comes off of those with 'shining' powers who are dying painful deaths.
Ferguson has previously appeared in the 2017 box office hit The Greatest Showman opposite Hugh Jackman and will be reprising her Rogue Nation role Ilsa Faust in Mission: Impossible — Fallout, which is scheduled to hit theatres in July 2018.
Details of Ferguson's character in Doctor Sleep have not been revealed by the studio.
Entertainment
Aging Bollywood stars fixated with 'young roles' could take tips from how old-school Hollywood reinvents to suit new-age tastes.
Entertainment
In the past celebs like Amy Schumer, Olivia Rodrigo, Kendall Jenner, Shea Couleé, Jennifer Lawrence and others spoke about abortion rights.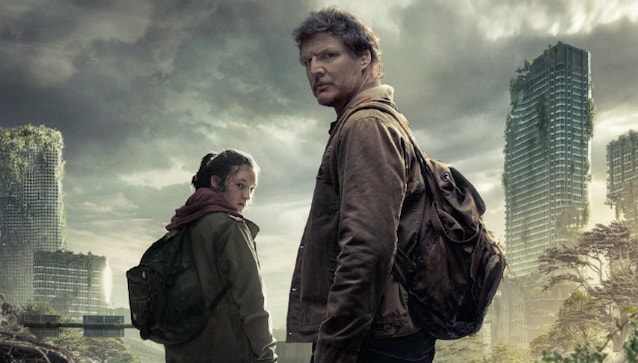 Entertainment
Fortunately, humanity has been saved from Cordyceps as these fungi can't survive in warm-blooded creatures.