Mira Nair's Kama Sutra trailer is third most viewed in YouTube history after Avengers: Infinity War, Star Wars: The Force Awakens
Mira Nair's Kama Sutra was banned in India and Pakistan for its explicit content.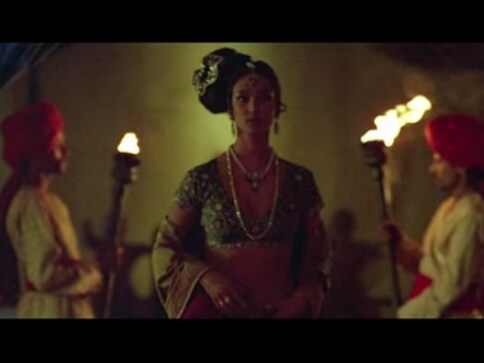 The trailer of Mira Nair's 1996 film Kama Sutra: A Tale of Love is the third most viewed trailer on YouTube after Avengers: Infinity Wars and Star Wars: The Force Awakens.
According to a report by ScreenCrush, Kama Sutra's trailer had garnered 91 million views, which has now reached 92 million.
"No, that's not a typo; a trailer for the 1996 Mira Nair film Kama Sutra: A Tale of Love has been viewed 91 million times. I guess YouTube users just love Mira Nair! There's really no other possible explanation," writes Matt Singer, the report's author.
The list of most popular film trailers, according to ScreenCrush.
Avengers: Infinity War: 202 million views
Star Wars: The Force Awakens: 101 million
Kama Sutra: A Tale of Love: 91 million
Fifty Shades of Grey: 89 million
Jurassic World: 86 million
Suicide Squad: 85 million
Incredibles 2: 84 million
Avengers: Infinity War, Trailer 2: 83 million
Avengers: Age of Ultron: 83 million
Star Wars: The Force Awakens (Teaser): 81 million
Captain America: Civil War: 79 million
Star Wars: The Force Awakens (Teaser): 78 million
Baaghi 2: 75 million
Batman v Superman: Dawn of Justice: 71 million
Furious 7: 69 million
Thor: Ragnarok: 66 million
Kama Sutra was banned for release in India and Pakistan due to its explicit content, reports DNA. The film has also beaten the trailer of Fifty Shades of Grey, which is known for its erotic story line. What's surprising is that even the trailer for Tiger Shroff-Disha Patani Baaghi 2 made it to this list with 75 million views, beating Batman v Superman, Furious 7 and Thor: Ragnarok.
Kama Sutra is neither a big budget film nor a blockbuster unlike the billion dollar franchise films Incredibles 2, Jurrassic World mentioned on the list.
The film stars Indira Varma (who went on to work in Game of Thrones), Naveen Andrews (who was also in the TV show Lost), Sarita Choudhury and also Rekha.
Find latest and upcoming tech gadgets online on Tech2 Gadgets. Get technology news, gadgets reviews & ratings. Popular gadgets including laptop, tablet and mobile specifications, features, prices, comparison.
Entertainment
Gal Gadot, in a social media post, said director Patty Jenkins and writer Laeta Kalogridis will bring Cleopatra to "the big screen in a way she's never been seen before."
Entertainment
While many Twitter users stated how it was "not right" to cast Gal Gadot, others pointed out that Cleopatra was actually Macedonian Greek
Entertainment
What if the pandemic, rather than representing a temporary disruption in audience habits and industry revenues, turns out to be an extinction-level event for moviegoing?