Mila Kunis and Ashton Kutcher welcome their second child, son to be named 'Hawkeye'?
A representative for Mila Kunis confirmed to Vanity Fair that the actress gave birth to a son on Wednesday, 30 November 2016.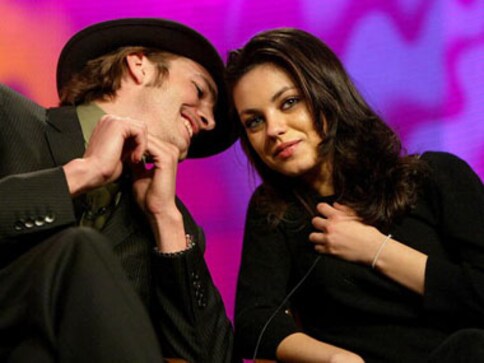 The married couple from That '70s Show, actors Mila Kunis and Ashton Kutcher have welcomed their
second child together — a son.
The child was born on Wednesday, 30 November 2016, their representative told People.com. The couple, who married in a low-key ceremony in July 2015, also have a two-year-old daughter Wyatt Isabelle.
In October, Kutcher spilled the beans on their second child's sex.
"She points to Mila and she's like, 'Baby brother!' when she points to the belly," Kutcher said on the "Today" show of how Isabelle was preparing to be a big sister.
Unfortunately, they have yet to release the baby's name. But maybe Ashton got his wish and they named him Hawkeye? Watch the Conan video for evidence below:
Mila Kunis's pregnancy news broke out when the Jupiter Ascending actress was on The Ellen DeGeneres Show when she said that Ashton and she were actively trying to conceive a second child.
Ashton and Mila's pregnancy news broke back in June soon after Mila admitted on the May 6 episode of
"After we had Wyatt, the second I gave birth, I knew we had to have another baby," Kunis said in an interview with Ryan Seacrest. "We both knew it, we just felt it."
Compiled using IANS inputs