Michelin star Chef Vikas Khanna to write his next book on northeastern food culture and grains
The culture of northeast India, inspite of being modernised still holds on to the value of their grains and how they do farming, said Chef Vikas Khanna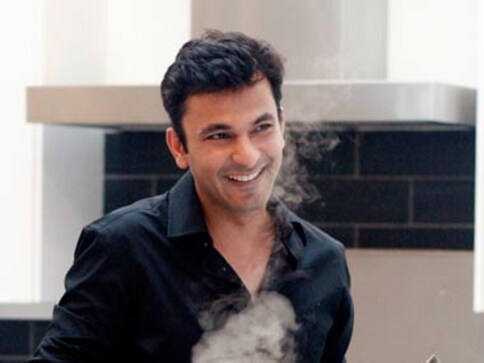 New Delhi: Michelin-starred Chef Vikas Khanna, who was here for a masterclass and launch of Quaker Whole Oats, says his next book will focus on grains and will also talk about India's northeast region which he feels still holds its rich culture intact through food.
"My next thing (book) is only about grains and about north east. They are a culture which in spite of being modernised still holds on to the value of their grains and how they do farming. I was obsessed with their fish paddy farming," Khanna, also PepsiCo India's nutrition ambassador, said on the sidelines of the event here.
With the aim to showcase oats as an appetising and nutritious breakfast option, Khanna's masterclass took food enthusiasts on an experiential journey.
Asked about how aware people have become when it comes to not skipping breakfast, Khanna said, "I think because of Internet and because of media, there is whole lot of awareness ... The industry is changing because of requirement of people," he said.
"Breakfast is essential and everybody needs to understand that if stomach is empty, brain starts becoming extremely aggressive," he added.
Entertainment
Produced by Dinesh Vijan, Bhediya will release in cinemas in April 2022
Entertainment
Jackie Shroff remains deliriously unafraid of these pitfalls, always speaking straight from his heart in trademark tapori language, without anyone taking any offense. The fun lies exactly in hearing a popular celebrity speak without any trace of self-consciousness.
Entertainment
Chhorii wants to be an eye-opening montage of patriarchal horrors but there is little that is spooky or spunky about this film.