Michael B Jordan to reportedly replace Keanu Reeves in new Matrix film helmed by Lana Wachowski
Rumours about a new Matrix film started doing the rounds after John Wick director Chad Stahelski let slip that the Wachowskis were planning a fourth movie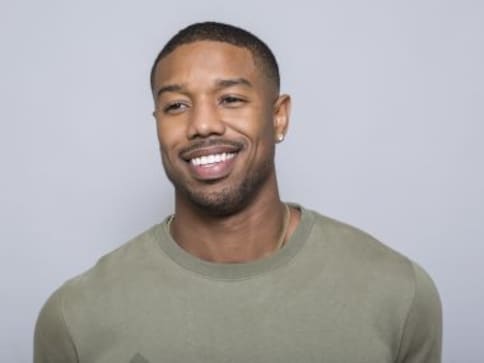 Michael B Jordan is reportedly set to replace Keanu Reeves in a new Matrix movie, to be directed by Lana Wachowski, who helmed the previous three films in the franchise along with Lily Wachowski.
According to Movie Web, the project is currently underdevelopment with a working title Project Ice Cream.
The fourth installment of the cult series, which is expected to be written by Zak Penn, may go into production as early as 2020. The shoot for the film will reportedly begin in Chicago, notes Movie Web.
Rumours about a new Matrix film started doing the rounds after John Wick director Chad Stahelski let slip that the Wachowskis were planning a fourth movie, although his comments were later claimed to be "hypothetical" by the filmmaker duo's representative.
Reeves played Neo in The Matrix (1999) and 2003's The Matrix Reloaded and The Matrix Revolutions.
This is not the first time Jordan's name has cropped up to play the lead in the fourth Matrix.
In 2017, The Hollywood Reporter had published Warner Bros was in early stages of developing a relaunch of the franchise, with Penn in talks to write, and Jordan being eyed to star. The report also adds that the studio did not have very high hopes for the original film in 1999, but on its release, The Matrix became a sensation.
(With inputs from agencies)
Find latest and upcoming tech gadgets online on Tech2 Gadgets. Get technology news, gadgets reviews & ratings. Popular gadgets including laptop, tablet and mobile specifications, features, prices, comparison.
Entertainment
Ten of Disney's top films shuffled release dates on Wednesday, including Steven Spielberg's West Side Story, which will now debut in December 2021.
Entertainment
Jennifer Aniston, who was up for best lead actress in a drama series for The Morning Show, appeared during the virtual broadcast alongside her Friends co-stars Courteney Cox and Lisa Kudrow.
Entertainment
The pandemic protocol includes mandatory and comprehensive use of personal protective gear and testing of cast and crew members and a dedicated coronavirus supervisor to oversee it all.