Meryl Streep to become first ever recipient of Tribute Actor Award at TIFF 2019 on 9 September
Meryl Streep will receive the award in person on 9 September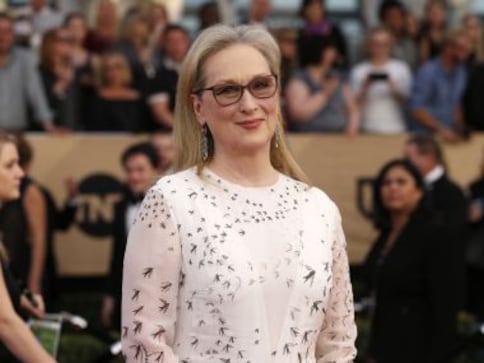 Veteran star Meryl Streep will be honoured Tribute Actor award at the 2019 Toronto International Film Festival.
The 70-year-old actor will be the first-ever recipient of the award, the festival organisers said.
"Announcing the incomparable Meryl Streep as the first-ever recipient of our TIFF Tribute Actor Award. #TIFF19" read a post from the festival's official Twitter handle.
Streep will receive the award in person on 9 September, they added.
Check out the post
The actor's next film The Laundromat, about the Panama Papers scandal, is among the films that will be screened at the famed festival.
TIFF 2019 will run from 5-15 September.
also read
Entertainment
Pavitr Prabhakar, or Spider-Man India, and Ariel as a mermaid of colour add originality to known stories
Entertainment
After a lot of speculation Priyanka Chopra's Citadel will be coming up with its Season 2 on Prime Video.
Entertainment
Priyanka Chopra Jonas starrer Citadel will or will not come out with Season 2. Some reports say that they wont. But the speculation is still on.