Meryl Streep says her experiences with physical violence changed her 'on a cellular level'
Streep recounted two incidents, one in which she said she was attacked and 'played dead and waited until the blows stopped.'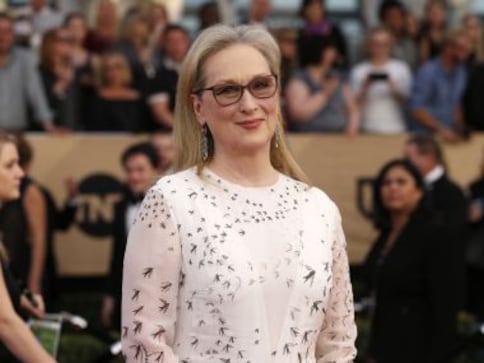 New York: Meryl Streep says the two times in her life she dealt with violence were so profound it changed her "on a cellular level."
Streep made the remarks on Wednesday at the Committee to Protect Journalists' 27th annual International Press Freedom Awards in New York. The Oscar-winner told the audience she did "know something about real terror."
She recounted two incidents, one in which she said she was attacked and "played dead and waited until the blows stopped."
Streep then described another incident when someone else was being abused.
She said in that case, she "went completely nuts" and chased the man off. It was after telling the stories that Streep said the experiences changed her permanently.
Streep did not give any more details, other than to say Cher witnessed the second incident.
Entertainment
The couple, who had a baby daughter in 2018, took to their respective social media accounts and shared the news.
Entertainment
A Hero lacks the verve of A Separation and the emotional gravitas of The Salesman but as a generic social drama, it has its heart in the right place.
Entertainment
Cannes, where movies like Taxi Driver and Blue Is the Warmest Color have made controversial premieres, loves a jolt of violence or a splash of sex.