Mersal row: What the political posturing over Vijay-starrer's anti-GST stance is all about
What has irked Tamil Nadu is not so much the BJP's objection to the reference to GST in Mersal, but the crude manner in which it brought Vijay's Christian faith into the mix
The BJP's Tamil Nadu unit has a GST problem on its hands. Because yet another Tamil movie — Kee, whose trailer is out on YouTube — makes an unflattering reference to GST, mocking it. RJ Balaji's character in the movie tells the hero that GST makes you feel as if two more people ate dinner along with you.
"I put out the scene only to make the point that no one can touch my freedom of expression,"' says Balaji. "If you saw Mersal, you would have found that when Vadivelu makes fun of the digital India initiative, people were clapping.''
In the BJP's book, GST is a holy cow (pun unintended). But that's not the way the masses in India view it. What angers them more is the diktat that thou shall neither criticise nor mock GST. We haven't yet heard of what the BJP thinks of the Venkaiah Naidu-isation of Rahul Gandhi when the Sholay-inspired Congress vice-president expanded GST to Gabbar Singh Tax in Gandhinagar on Monday.
It needs a special kind of talent to unite all of Kollywood, with its superstars and their king-size egos. The BJP has done precisely that, ensuring everyone from Rajinikanth to Kamal Haasan to Vishal went public with their Mersal-ed status. What has irked Tamil Nadu is not so much the BJP's objection to the reference to GST in Mersal, but the crude manner in which it brought Vijay's Christian faith into the mix, attributing (religious) motives. BJP's national secretary H Raja had tweeted the actor's voter identity card, suggesting that the criticism of GST by Vijay's character Vetri in the movie was because as a Christian, he was anti-BJP and anti-Modi.
The party took it a step further, pointing out that in 2012, when Vijay's Thupakki faced criticism from Muslim groups, the filmmakers agreed to delete the objectionable scenes that showed Muslims in a negative light. What's more, Vijay's father, producer SA Chandrasekhar even said Vijay will play a Muslim in his next movie. In Mersal, Vijay says why not construct hospitals instead of temples. The BJP's charge is that Vijay's dialogues and his refusal to do a Thupakki with Mersal indicates an anti-Hindu mindset.
It is rather rare for filmstars to take on a political party, given that they have much to lose if things turn ugly. Even when actor Prakash Raj criticised Narendra Modi for following Twitter handles that used abusive language after journalist Gauri Lankesh (a friend of Raj's) had been killed, no bigwig from the industry spoke up in his support. Which is why it is surprising to see the better-safe-than-sorry approach being junked and Kollywood speaking up. It is partly to do with many a successful actor sensing a political vacuum in Tamil Nadu and harbouring a desire to fill it.
But the defiant attitude is unlikely to last long. The film industry has feet of clay and the system knows it too well. The visit by the Income Tax team to actor Vishal's office reportedly to check on non-deposit of TDS to the tune of Rs 51 lakh — just a day after he accused H Raja of encouraging piracy — was too much of a coincidence. Vishal is also the president of the Tamil Nadu Film Producers Council. There is talk too, of the I-T department taking a re-look at the status of Vijay's income tax case after he was raided in 2015.
"The instinct of self-preservation is high in the film industry,'' says Chennai-based actor Mohan Raman. "The I-T team visits will work. The filmmakers will take a step back and fall in line.''
The public also realises that the actors do not necessarily practise what they preach. In April this year, Vishal spoke in favour of banning film reviews by websites for three days to ensure no one comes to know about the quality of the movie till Monday. Many from the industry supported his idea. Strangely, none of them thought of the viewer's right to make an informed choice.
For decades, Tamil cinema and politics have had a symbiotic relationship, with much of the political talent pool picked up from the big screen. Even in Mersal, many dialogues are politically loaded — not surprising considering Vijay's political ambitions. The present political leadership in the AIADMK or any other outfit for that matter, would not want any Kollywood import to leapfrog into the political maidan and get a headstart. So whether it is the local body entertainment tax of eight per cent, the aggressive posturing over Mersal or the I-T knock at the door, these are moves to keep the actors in check and ensure they do not look beyond their call sheets.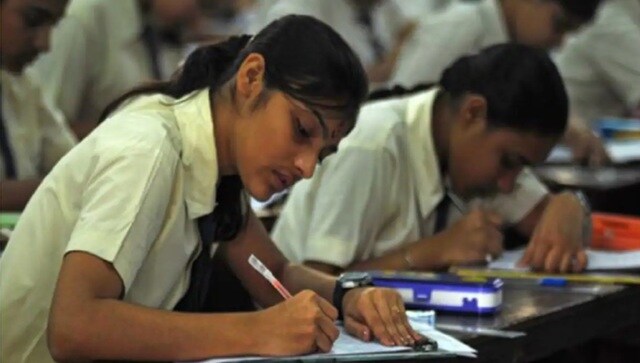 India
The standard of medical education is in no way diluted or affected merely by dispensing with the common entrance examination, the preamble of the Bill to override NEET said
India
The chief minister has vowed to continue his struggle till NEET was rescinded and added that he would reach out to his counterparts in other states for the same
India
Bava Bahrudeen of Thiruvarur district was arrested by the NIA on Thursday, the official of the premier investigation agency said.