Mere paas Shah Rukh Khan hai, tumhare paas kya hai?
Is the Priyanka Chopra-Shah Rukh Khan relationship about love, lust, friendship or just collegial?
Shah Rukh Khan and Priyanka Chopra make for an exciting pair on screen and, more recently, even off it.
She's no superstar (not yet) like SRK, and still has to make do with silly monikers like Piggy Chops and PC for now as she grapples to stay in the reckoning for top billing with contemporaries like Katrina Kaif and Kareena Kapoor.
But being SRK's best friend seems to be as good as being a superstar herself at the moment. But the downsides of this friendship far outweigh the ups as it is causing immense agony to the superstar's wife, Gauri Khan, not to mention a lot of other people in Bollywood.
The rumours swirling around the Priyanka-SRK-Gauri triangle include the following:
• Gauri has told SRK she will not stand for this at all. If he can do this, so can she.
• She has told him not to make it a public spectacle and humiliate her and the kids.
• She has told SRK that she will not leave Mannat, their home, and he is welcome to leave if he so chooses the Priyanka friendship over family.
• SRK refuses to listen to anyone regarding Priyanka and he's very happy to be around her - be it 11 pm or 3 am, as and when their filming schedules permit.
• Absolutely no one can convince him to drop Priyanka – whoever does try, ends up losing SRK's trust and friendship.
Hushed whispers have turned into deafening screams that the two are more than just best friends. One of the biggest things being discussed in Bollywood is that SRK's wife, Gauri, is not too pleased with his proximity to Priyanka. Karan Johar described Gauri on one of his earlier Koffee with Karan episodes "as the most stabilising factor in Shah Rukh Khan's life". Ironically, things seem a tad unstable between the power couple of late.
These rumours just got more wind with "friends" of Priyanka spewing venom at star wives, a not-so-veiled attack on Gauri and her friends. Among other things, Priyanka's friends talked of how Mrs XYZ had no achievements to her credit beyond marriage to a superstar.
The Priyanka view — via "friends" — is a first, given she never took a stand earlier, be it during the Akshay Kumar, Harman Baweja or more recent Shahid Kapoor phases. The exception she made for SRK makes you wonder why she chose to voice her thoughts in public. Apparently, Priyanka's sick and tired of the toxic text messages she's been receiving from the ladies who lunch – it's almost as if Priyanka was their lunch everyday!
Gauri's circle has stopped inviting Priyanka to their homes and parties, clearly siding with Gauri in this particular situation, which gives even more reason for Priyanka's "friends" to vent their undiluted rage in the media. Silent battle lines have been drawn against Priyanka to show solidarity with Gauri and things have come to a head. But SRK is very clear that Priyanka is his friend, and that he has no time for his wife's friends who feel ignored, of late, of his attentions.
Being ostracised on the whole is causing discomfort to the actress. Especially when no one dare mete out the same cold treatment towards SRK when he's out and about. Taking on SRK would be something else. He is the married man in the friendship, and she, the single woman. Naturally, she's cracked under the pressure.
What SRK does not say is more important here — the very fact that SRK, who has an opinion on everything under the sun (well, almost) has nothing to say at all on the diatribe against his wife in the media. Some friends who are regulars in SRK's and Gauri's home, Mannat, tried to intervene saying things like "Don't hurt my friend, Gauri". They were promptly shown the door by SRK, but only after he hurled some colorful words at them and gave them a harsh reality check on their own lives.
Karan Johar, who, too, was mentioned in an unflattering light in the media via Priyanka's friends, reacted via Twitter: @kjohar25 Using their hired PR machinery and hiding behind so called "friends" to get news into tabloids is nothing but spineless and lame!!! Some people need to wake up and smell the KOFFEE!!! Get a reality check before its too late!!! Grow up!!! and dont mess with goodness..."
The big question then is what is really going on between Priyanka and SRK. Everyone wants to know if SRK and Priyanka are in love, lust, best friendship terms or just plain collegial. Only they know the answer, but if one were to go by the outburst of Priyanka's "friends" in the media, the scales seem to be weighing down in favour of a more personal equation.
But what is the real truth in the SRK-Priyanka equation? Priyanka seems to be enamoured that SRK is so taken up with her and she is devoted to him on all counts of friendship: she does cameos in his films (Ra.One) and flies to cricket stadiums to lend him moral support for Kolkata Knight Riders games. She has been very vocal about her love for SRK as an ardent fan and admirer in the past, much to the amusement of industry insiders.
But now she has discovered – to her chagrin – that the mere mention of his name by her causes a national frenzy and tarnishes her public image as the "other woman" in the superstar's life. No one expected anything to come of the friendship between the two over the years, but the new tilt in the relationship has shocked everyone, Gauri included.
For her part, Priyanka is considered one of the most professional actors in Bollywood, but that hasn't garnered any friends as such in the business. Actors who've worked with her have refused to work with her subsequently, not because she's not talented or successful, but simply on personal issues. In some cases like Akshay Kumar and Salman Khan, with whom she worked extensively in the beginning of her career and due to whom she shot into the A-league, suddenly, she is not working with either.
But, to be fair, she's worked with Abhishek Bachchan in three films – Bluffmaster (2005), Dostana (2008) and Drona (2008) - and with Hrithik Roshan in Krissh (2006) and Agneepath. She is currently filming Krrish 3 with him. She's worked with John Abraham in Karam (2005) and Dostana (2008) and Ranbir Kapoor in Anjaana Anjani (2010) and is filming Barfee with him now. She's worked with Shahid in Kaminey (2009) and is filming Kunal Kohli's next, Teri Meri Kahani with him too. She's done Don (2006), Don 2 (2011), a song in Billoo (2009) and a cameo in Ra.One (2011) with SRK. Power brokers in Bollywood who can make or break careers haven't been able to topple her rise to stardom or her popularity amongst her fans.
So, while the theory that she has few friends in the business may hold some weight, when it comes to professional partnerships and film collaborations, she seems to be playing it just right. And with SRK by her side, it's only going to get better! Nevertheless, she will go down in film history as the Enchantress of Mumbai – the one who stole the invincible SRK'S heart.
In the end, she can say: Mere paas SRK hai, tumhare paas kya hai?
Politics
Before his death, Prasada Sr who had contested and lost against Sonia Gandhi for the leadership of Congress was totally disillusioned with the Congress and Gandhis, in particular
World
The UNICEF letter reminded the G7 nations the virus sees no borders and with the mutating strains, people will be safe only when everyone has access to vaccines.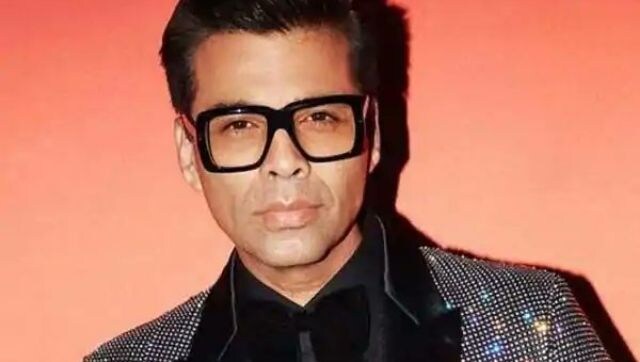 Entertainment
The Yash Johar Foundation will help initiate the implementation of long-term sustainable plans that will enhance the lives of people and their families in the industry.