Melissa McCarthy returns to Saturday Night Live with the perfect impression of Trump's press secretary
Melissa McCarthy gave her best in showcasing the tense relationship between the US President's press secretary and the media.
Saturday Night Live doesn't seem very happy with its home country's new president, Donald Trump. One of the recurring gags of the season has been Alec Baldwin's perfect impersonation of Trump in the election race (which Trump has also commented on). Celebrity guests like Aziz Ansari have also taken a dig at the new president.
After a brief absence, Alec Baldwin returned to impersonate the new President with a new sketch 'Oval Office Cold Open.'
But it was Melissa McCarthy's unexpected arrival as the White House press secretary Sean Spicer that was the show's finest satire this week.
Nailing Spicer's tense relationship with the media, McCarthy stormed out and said:
"Before we begin, I know that myself and the press have gotten off to a rocky start."
"When I say 'rocky start,' I mean it in the sense of 'Rocky' the movie because I came out here to punch you."
Spicer continued: "Now I'd like to begin today by apologising on behalf of you to me for how you have treated me these last two weeks, and that apology is not accepted. Because I'm not here to be your buddy. I'm here to swallow gum and I'm here to take names," said, pouring a whole container of gum into his mouth.
"I'm here to swallow gum. And I'm here to take names." #SNL pic.twitter.com/bS6XdX1N7i

— Saturday Night Live (@nbcsnl) February 5, 2017
Discussing Trump's recent announcement that he would nominate Judge Neil M. Gorsuch to the Supreme Court, Ms. McCarthy said, "The crowd greeted him with a standing ovation, which lasted a full 15 minutes. And you can check the tape on that. Everyone was smiling. Everyone was happy. The men all had erections, and every single one of the women was ovulating left and right. And no one, no one was sad. Those are the facts forever."
Spicer then proceeds to yell at a New York Times reporter (played by Bobby Moynihan) who asked why Mr. Trump did or did not use the word 'ban' when describing his executive order prohibiting travelers from seven predominantly Muslim countries from entering the United States.
"You just said that," she told the reporter. "He's quoting you. It's your words. He's using your words, when you use the words and he uses them back, it's circular using of the word and that's from you."
When a Wall Street Journal reporter simply asked, "Are you O.K.?" Ms. McCarthy charged at her with her podium and threatened, "I will put you in the corner with CNN." The screen then showed a CNN reporter in a cage.
Spicer even turned to prop comedy at one point, explaining the president's fight against radical "moose-lambs" with stuffed animals and resorting to squirting a reporter with a water gun.
Visual aids are 🔑. https://t.co/V15GMnzG4q #SNL pic.twitter.com/r5x4GBAJy1

— Saturday Night Live (@nbcsnl) February 5, 2017
He ended the press conference by shooting a reporter with a water gun for daring to ask about the White House's statement on Holocaust Remembrance Day that didn't mention Jews.
World
The Vienna talks aimed at reviving the deal were suspended in June, when Iran elected ultraconservative Ebrahim Raisi as president
World
The State Department has published the data for the first time since President Donald Trump's blackout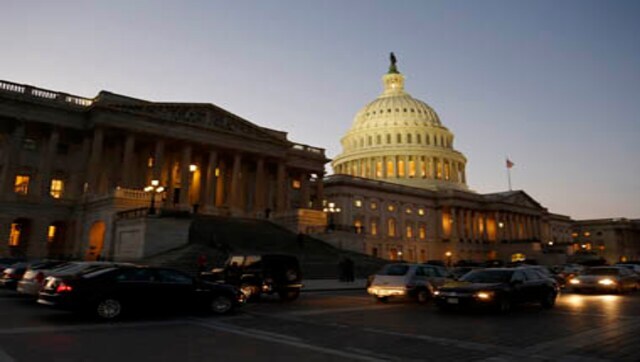 World
The breakthrough — which temporarily defers the crisis by adding another $480 billion to the allowable debt total — came with an estimated 11 days to go until the country would no longer have been able to borrow money or pay off loans for the first time in its history