Meghna Gulzar on Raazi crossing 100 cr mark: These numbers are the expression of people who have liked your work
Raazi, starring Alia Bhatt and Vicky Kaushal and directed by Meghna Gulzar has been hailed for the performance by its cast and its tight screenplay.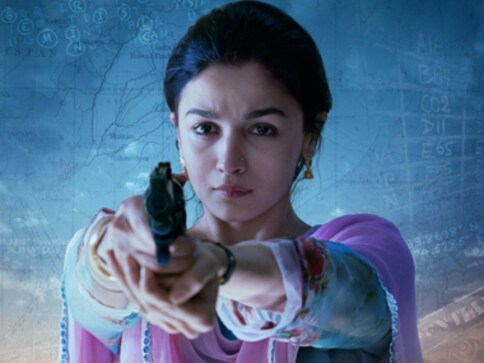 Meghna Gulzar, whose latest film Raazi has entered the Rs 100-crore club, says box office validation is as important as critical acclaim for a filmmaker.
Raazi, starring Alia Bhatt and Vicky Kaushal in lead roles, has been hailed for the performance by its principal cast, the tight screenplay, written by Meghna and Bhavani Iyer and Meghna's direction.
Having seen a lukewarm response to her films such as her debut film Filhaal and Just Married, Meghna said she realised that for a director to be able to make the film that he or she wants to, box-office success matters a lot.
"Unfortunately, there are two parts to every filmmaker's performance- creative part and business part, because ultimately for people, who are funding your film, it's a business.
"They (producers) may want to reduce the risk, they may want to make as much money but nobody is going to put in money. Because that's what happened with me until Talvar released. It was difficult to put together a film when my movies were not selling well at the box-office," she told PTI.
Raazi has earned nearly Rs 104 crore and the director says box office collection means that a large number of people have appreciated her work.
"These numbers are the expression of people, who have liked your work. I will always look at these numbers in a way that all those, who have spent money watching on my film, have liked it. I will never looked at it as box-office or digits," she added.
The director said patriotism is a universal emotion but she had an idea that she thought would connect with the audience.
"Thankfully, my producers had the foresight to know what is the subject. We were working within a very modest budget and even though that made things a little tight, I wouldn't say it was difficult because that comes with every film.
"But the budget made things streamlined and very focused. So as a director, it helped me because then I go into the release of the film with a little more confidence."
The director, who debuted with the poignant surrogacy drama Filhaal in 2002, tasted success for the first time only in 2015 with Talvar, based on 2008 Noida double murder case.
Asked what worked for Talvar and Raazi, the director said, "It could be a combination of circumstances and subject, or my craft has become better, or the times have changed and audience is now accepting such films or producers are funding these kind of films. It is a mix of everything so, one can't lay his or her hands on one reason."
Commercial success often discourages directors to take risks but Meghna says she can never be sure about the ingredients of a successful film. "If I knew what exactly had made it work like this, then I would definitely do it because it's human. But I don't think I can put a finger on what worked..."
On her immediate future project, the director shared, "I am committed with Ronnie Screwvala and RSVP films for a subject. It's the story of Field Marshal Sam Manekshaw. We are currently developing the script."
Entertainment
Laal Singh Chaddha, shot across 100 locations around the globe, finally wrapped up production in Mumbai.
Entertainment
Kamaal Khan in his plea said a film viewer cannot be prohibited from making comments about a film or its characters.
Entertainment
The incident occurred on Monday evening near a temple in Andheri, according to police