Meghan Markle pens powerful essay on balancing a Hollywood career and philanthropy
Meghan Markle pens very personal essay for Elle magazine, talking about her philanthropic work and gender sensitivity.
Meghan Markle is not a new face for those of us who closely follow TV.
On one hand, when she is not playing Rachel Zane on the law series Suits; she spends her time gracing the red carpet wearing designer dresses; and on the other hand, she is also a passionate campaigner of many philanthropic endeavours.
While everyone knows Markle as the Prince's new girlfriend, the lesser known fact is that Markle is an active humanitarian  campaigner; particularly on the topic of gender equality, and is also the global ambassador of World Vision Canada.
She is acutely aware that these two elements of her life don't necessarily go hand-in-hand, so she recently wrote an essay for Elle about how she reconciled Hollywood fame with her philanthropic pursuits.
She explains how she knows that the two worlds are not 'mutually exclusive', it is difficult to find the balance between the two. She started her Web site, the Tig, in part, she writes, to offer 'thoughtful pieces about self-empowerment' for women, mixed in with the other features the site has for its readers.
She writes, "With fame comes opportunity, but it also includes responsibility—to advocate and share, to focus less on glass slippers and more on pushing through glass ceilings. And, if I'm lucky enough, to inspire."
The New Zealand Herald points out how Markle's activism started at a young age. At 11, she forced a soap manufacturer to alter an advert after she wrote a letter to then-First Lady Hillary Clinton and other high-profile figures complaining that it implied women belonged in the kitchen. Her socio-political activism has become increasingly important to her in recent years, and she is particularly passionate about her work in Africa.
Markle was last in the news when Prince Harry released an unprecedented statement, lambasting the press and 'social-media trolls' for hassling Markle and her family.
Kensington Palace has issued a statement this morning about the harassment currently being experienced by Meghan Markle and her family. pic.twitter.com/EuFZ4fmUIj

— Kensington Palace (@KensingtonRoyal) November 8, 2016
The letter released by Kensington Palace on his behalf claims that there had been "racial undertones" in some of the coverage about the LA native — who has one white parent and one African-American parent and describes herself as bi-racial.
Markle and Prince Harry reportedly met at an event in Toronto and have been a couple since June.
Entertainment
Frenzy around the Harry-Meghan wedding is not surprising. Its buzz across the globe is actually evidence of just how much this British Royal family has impacted the impressions of the UK and it's 'empire'.
Entertainment
Britain's Prince Harry issued a rare statement on Tuesday to criticize the media for intruding into the private life of his new American girlfriend, actress Meghan Markle, saying the press had subjected her to "a wave of abuse and harassment".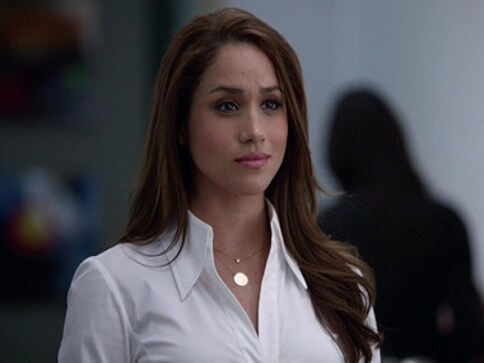 Entertainment
Meghan Markle visited Delhi and Mumbai in her capacity as ambassador for NGO World Vision. In recent weeks, speculation over the Suits' actress relationship with Britain's Prince Harry has picked up.