Meet Mastanamma, 106-year-old grandmother who is one of India's most popular Youtubers
More over Masterchef Australia judges and Gordon Ramsay, we have a new cooking legend in town. Dressed in a cotton sari and an open rice field as her kitchen background, Mastanamma doesn't fit into the mold of your average celebrity chef.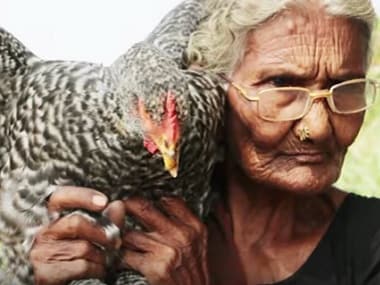 But thanks to Youtube, the grey haired great grandmother from Andhra Pradesh has become an unlikely Youtube sensation because of her traditional, old timer cooking techniques.
Mastanamma is the star of a nine-month-old YouTube cooking channel called Country Foods, with over 2,80,000 subscribers from within and outside India. Though she has no birth certificate to prove her age, Mastanamma says she is 106, which makes her possibly the oldest YouTube star in the world.
She is often seen making local delicacies using easily available flavours of the state. She cooks up delicious egg dosas, fish fry to bamboo chicken biryani in the videos — all from scratch!
Mastanamma, who lives in the remote Gudivada village in Andhra Pradesh's Guntur district, was introduced to the world by her Hyderabad-based grandson K Laxman and his friend Srinath Reddy last year. The two, who have been friends for several years, had initially started a YouTube channel on bachelors making their own food.
Reddy talked to HuffPost India about the channel. "After a few months, we went to Laxman's village, and visited his grandmother," Reddy said. "She cooks so well and has a very different, traditional style of cooking. That's when we decided to shoot her. The response was great — everyone liked her style."
A look through the comments section on her channel will show how Mastanamma is not just a regional celebrity, but there is love pouring in for her from people across the world.
Here's the first Youtube video featuring Mastanamma:
Updated Date: May 01, 2017 12:08 PM