Meet Marvel superhero Luke Cage: 'The world is ready for a bulletproof black man'
Here's an all you need to know guide to Marvel's new superhero show on Netflix; Luke Cage.
Marvel's got a new superhero in town.
From the rough New York neighbourhood of Harlem, comes Jessica Jones's ex-lover and Iron Fist's second half in 'Heroes For Hire': Luke Cage.
So who is Luke Cage? 
Conceived in 1972 as a part of Marvel's bid to be more diverse, Archie Goodwin, John Romita Sr. and George Tuska created a  street smart, jive-talking ex-con who patrols the streets of Harlem.
He didn't wear a mask, and wore a skin tight yellow shirt, big metal belt and boots with a silver crown wrapping his Afro.
The later series saw him paired with fellow street-fighter Iron Fist (who is getting his own Netflix series next year). The pairing of these two characters was a success, resulting in one of the Marvel Universe's most interesting and enduring friendships. As Comic Book Resources reports, for over 75 issues, Cage and Rand served as 'Heroes for Hire,' battling all sorts of fantastic and street level menaces in an effort to keep both their clients and the city of New York safe.
Why does the name sound so familiar?
If you are familiar with Jessica Jones, you'll remember Cage (played by Mike Colter) as Jones' on and off love interest. He ran a bar in Hell's Kitchen that she visited, got his bar blown up and learnt that Jones was responsible for the death of his wife. When we last saw him on Jessica Jones, he got mind-controlled and even though Jessica Jones saved him, the two don't part as friends. He then moves to Harlem, from where this series picks up; where we see him trying (unsuccessfully) to keep a low profile.
What superpowers does he have? 
Cage's tortured past gives him a cynical outlook on life along with giving him incredible strength and bulletproof skin.
What's the story-line? 
The first season has Cage reluctantly become a hero when he takes on the forces of organised crime. In his orbit, he finds a noble cop Misty Knight (Simone Missick), a corrupt politician Mariah Dillard (Alfre Woodard), and a mob boss Cornell "Cottonmouth" Stokes (Mahershala Ali), among others.
The storyline also tries to intertwine the gentrification of Harlem and black politics into the plot.
The Hollywood Reporter reported how Luke Cage was striking a chord with fans with the violent gun-related encounters happening between the police and African Americans recently. When executive producer Cheo Coker said 'the world is ready for a bulletproof black man' during the San Diego Comic Con 2016, the audience responded enthusiastically.
He said, "With what's going on with all these shootings, superheroes have always arisen during times of conflict, when people felt helpless. For example, if you look at the history of Superman and the emergence of Captain America during World War II, during periods of American history when people felt disempowered, disenfranchised, that was the function of superheroes. Basically, to look at world events and what's happening in society through the prism of someone that, with their powers, is able to make changes while at the same time, also be entertaining."
Keeping in mind with the Harlem theme, each of the episode titles of Season 1 of Luke Cage make up one big homage to the seminal 90s rap group Gang Starr. Taken from several of the group's albums, the choices consist of well-known tracks and deeper album cuts alike.
Episode 1 – Moment of Truth
Episode 2 – Code of the Streets
Episode 3 – Who's Gonna Take the Weight?
Episode 4 – Step in the Arena
Episode 5 – Just to Get a Rep
Episode 6 – Suckas Need Bodyguards
Episode 7 – Manifest
Episode 8 – Blowin' Up the Spot
Episode 9 – DWYCK
Episode 10 – Take it Personal
Episode 11 – Now You're Mine
Episode 12 – Soliloquy of Chaos
Episode 13 – You Know My Steez
This will be the first time Marvel is giving such an important emphasis to the soundtrack of the series.
Luke Cage is all set to make an impact on TV and premieres on 30 September 2016.
Entertainment
Netflix said they are looking forward to showcasing 'impactful' stories in collaboration with Jennifer Lopez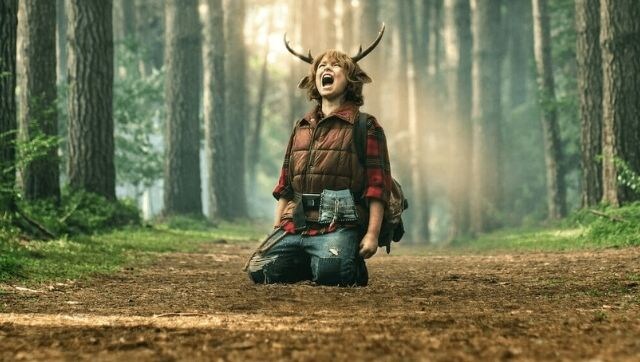 Entertainment
Sweet Tooth is much tamer than its source material, but nonetheless, is a wholesome and beautiful, if unthreatening road trip.
Entertainment
The final season evidently shifts its focus from the Kim family, significantly unsettling your expectations out of the resolution.