Meet Anu Vardhan, the costume designer behind Rajinikanth's styling in 'Kabali'
Working with Rajinikanth in 'Kabali' was easy and comfortable, says Vardhan.
With just days to go for the release of the biggest movie of the year in Tamil cinema—Rajinikanth's Kabali, the euphoria among the fans has reached a fever pitch. Right from the first look of the movie, to the teaser that is edging its way in to garnering 25 million hits on YouTube, Rajinikanth's looks in Kabali have been much applauded by his admirers.
Meet Anu Vardhan, the costume designer who has glammed up Rajinikanth in Kabali. Vardhan is already a name to reckon with in South Indian films, having designed Ajith's costumes in films like Billa and Vedalam and for her work in films like Sri Rama Rajyam and Pawan Kalyan's Panjaa.
"They called all of a sudden and asked me if I was interested in working for the film. Obviously, I jumped at it," Anu recalls. "We did a look test before the initial photo-shoot. He was already growing a beard. Bhanu, the stylist and director Ranjith were working on the looks," she adds.
Working with Rajinikanth was easy and comfortable, says Vardhan. "He is the nicest person to work with. He has absolutely no hang-ups, and always goes with the director's instructions. Rajini sir was very open to working with younger people. He was very encouraging. He would want us to give us the inputs," she says, adding, "He is very confident. While many of the younger stars are particular about what they wear, Rajini sir not scared to wear what we give him and he can carry off anything in style. That is actually a relief for any designer."
Keeping in mind Rajinikanth's cult status, designing for the actor who plays his age in the movie has been a daunting process. Anu Vardhan has been involved in the movie for over nine months, picking out the best for the superstar. "Here we have used more of white, blues and lot of greys. It looks nice on him and I thought we will stick to the same colour palettes. He wears a few formals, but it's more of casual jackets," she elaborates on her work.
The ageing gangster will be seen in more of cotton, linens and wool. "I deliberately used them because the textures will look good on an older person. It gives a very sophisticated and dramatic effect," Vardhan points out.
Kabali, directed by Pa Ranjith, is the filmmaker's third project after Attakathi and Madras, which were both much smaller projects in terms of budget and star value. "Ranjith was very clear about what he wanted. He would never go overboard and will stick to the requirement. Nothing was last minute from their side, which is a blessing for any technician. He had done his research before he roped me in," says Vardhan.
Kabali has also been a very demanding film as it required her to bring in enough variations to the three different looks that Rajinikanth has sports in the movie. "We have used muted colours for the older Rajinikanth. The younger version of Rajini will be seen wearing colourful and printed shirts," she reveals. "I like his retro look. Rajini sir has carried it off so well. He just completely transformed into that role and that caught me by surprise. He just walks that way. He was suddenly all pumped up with energy," she exclaims.
Made at a budget of about Rs 110 crores, the makers of the movie promise that the film will be a visual treat. "We have left no stone unturned as far as the production of the film goes. We have spent over Rs 1.4 crores on the costumes of the film alone," says Kalaippuli S Thanu, the producer of Kabali.
The film is being submitted for censor this weekend and is likely to release on July 22. Kabali will have Radhika Apte, Dhansikaa, Dinesh Ravi and Nasser in main roles. According to its makers, the movie will be screened in as many as 4000 screens in the country, a huge enough number for any South Indian actor.
Before signing off, Anu spells out Kabali's USP. "Rajini sir is what is special about Kabali. He has brought in a new-found passion for my own work," she wraps up.
Find latest and upcoming tech gadgets online on Tech2 Gadgets. Get technology news, gadgets reviews & ratings. Popular gadgets including laptop, tablet and mobile specifications, features, prices, comparison.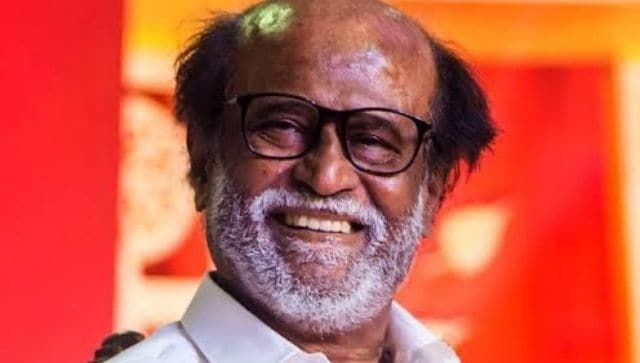 Politics
This comes a day after his fans held an agitation in Chennai, in a bid to make him reverse his recent decision. The actor said he has already explained the reasons for not taking the political plunge
Entertainment
"When COVID-19 began, it brought along reluctance and reservation. But as we have moved deeply into it, there is desperation in people, for not only jobs and money but also fulfilling creative work that excites and cures anxiety."