Master of None season 2 epitomises humanity, in all its observational comedy glory
If there's one thing Master of None season 2 teaches us — is that it really isn't too difficult to be considerate, to see somebody else's point of view
There's a scene in episode six of Master of None's second season when the audio goes completely quiet. Many viewers wondered if there was something wrong with the sound on their TV or laptop when this happened (I have a vain pleasure in knowing I didn't have this thought..that I'd understood exactly what was going on). For the next eight minutes of the episode, titled New York, I Love You, there's no sound and no "spoken" dialogue. There's no background music, no score. There's no Dev Shah (Aziz Ansari's relatable-to-every-second-generation-person-of-colour protagonist) or even his lovable band of friends, Denise, Arnold, and Brian.
This is the story of Maya — a bodega employee who also happens to be deaf. It's impossible to look at your phone, your Instagram or Twitter feed during these eight minutes because otherwise you'll miss her story, which is wonderful and hilarious. Maya's story is the second act of this episode, which consists of three acts in all, that look at three first-time characters on Master of None; besides Maya, there's Edie and Samuel — a doorman in a glitzy apartment building and a cab driver respectively. And they're all non-white.
Sure, an ode to New York isn't really a new storytelling device — Woody Allen, Martin Scorsese, Spike Lee, Nora Ephron and others have done it on film; on television, Sex and the City, Seinfeld, and Girls are just a few examples from a long, illustrious list. But film and television have also often been accused of depicting a blindingly obtuse picture of New York that's quintessentially white, where people of colour are merely background dressing. And while there are a few exceptions like Fame, Do the Right Thing, West Side Story, and Different Strokes, let's face it — overall, the "white people have so much fun in New York" trope is overly done.
Master of None, in its groundbreaking first season itself, had steered clear of this trope — it's essentially a story about a second generation American 30-something man from an Indian Muslim family; his friends include Brian (the son of Taiwanese immigrants), Denise (who's African American, gay, and awesome), and Arnold (who is, in Ansari's words, "the token white friend"). In this episode of season two, Master of None goes a step further by taking the action away from even Dev and his friends by bringing Edie, Maya, and Samuel — characters usually typecast to be in the background — to the forefront, in an epic love letter to New York that's heartwarming, funny, textured, and real.
The show doesn't need to be gritty or dark to portray the lives of real New Yorkers; instead, it shows you that all you need is an open mind and the ability to be considerate. As the show's co-creator Alan Yang explains, "Everyone in the world, every human being, is the star of their own show." It's a beautiful episode of television. And it's not even the best episode of the season. That's how good the second season of Master of None is!
By now, if you haven't watched Master of None (both seasons or even just the second season by itself), then I'm going to shake my head at how "unwoke" you've been and suggest that you put it on your must-see list for this weekend. This isn't an episode-by-episode review, but there will be some spoilers ahead. Consider yourself warned!
After a heartbreak at the end of season 1, we find Dev at the beginning of season 2 in Modena, Italy. His love of food and his appetite for romance has taken him to the birthplace of that (most) romantic of all foods — pasta. The entire episode is in black and white; in the opening montage, we see Dev waking up, cycling his way to a little Italian shop where he's working as a pasta-making apprentice to an old Italian nonna, and lovingly kneading pasta dough — all set to the beautifully uplifting tune of 'Mina's Più di te (I Won't Tell)'. We're also introduced to Francesca, the granddaughter who helps run the pasta shop, and who inevitably becomes a romantic pursuit/interest of Dev's, all the way to New York. When we meet her, she's dating her boyfriend of nearly a decade, Pino, thereby forming the crux of the romantic dilemma.
What transpires between Dev and Francesca for the rest of the season, why she's in NY, why Dev wants to be with her, and whether or not she wants to be with him — these are all simple questions, some of them with overly complicated answers. As I was watching the episode, I was more taken in with the charming simplicity of Dev's life, and how content he seemed to be living it. He finally gets a reservation at Hosteria Giusti (where you need to walk behind the deli counter and through the kitchen to reach the seating area) for his birthday, and has no qualms about going there alone for dinner on his birthday (the look on Dev's face when he's talking about it to Francesca and their friends is only a slightly higher-brow version of Tom Haverford's face when he and Donna describe Treat Yo Self day).
The way the episode plays out is a perfect homage to Bicycle Thieves, Vittorio De Sica's brilliant Italian movie from 1948, about a poor father searching for his stolen bicycle through post-World War II Rome, without which he will lose his job that can save his young family. There's obviously no immediate pathos in this episode in the vein of Bicycle Thieves, but there is an added element of a meet-cute to Dev's story (with what could have been an interesting romance). Without giving much away, let me just say that this episode did it for me — I was hooked to the second season of Master of None and this quaint charming world that Dev was taking me into!
And it only got better! As we traverse the narrow cobbled alleys of rural Italy in a tiny Volvo and the complicated bylanes of Dev (and Arnold's) love lives, we're exposed to beautiful storytelling, gorgeous landscapes, and even more gorgeous food. Thank goodness Aziz Ansari is a foodie because — my god, the food on this show! Ansari and Eric Wareheim (who plays Arnold) even got to film a scene at the closed-for-public wine room at the 3-Michelin star Osteria Francescana because genius chef and owner Massimo Bottura asked them directly. Like, NBD. If you don't know the story behind Bottura the man and his world-famous restaurant, stop everything you're doing and watch episode 1 of Chef's Table (is there anything Netflix makes that isn't awesome?). Master of None — "The Modena Files" is like the best concoction of food and love and warmth. A great start to the season.
So far, 2017 has given us some incredible television. And Netflix, yet again, is the gift that keeps on giving. No single TV show thus far has been quite the breakout hit like, say, Stranger Things was last year; but between the solemn gracefulness and unashamed real-estate porn that Big Little Lies provided, to the dystopian horror of The Handmaid's Tale, to the manic awesomeness of Fargo's season 3, we've been graced with a whole lot of amazing television. And yet, Master of None season 2 outshines them all. Now, I know that The Handmaid's Tale and Fargo are just past mid-season..and a lot can happen in four episodes. I also know that comparing these shows with Master of None, hell, even with each other is like comparing mustard to horseradish sauce to aioli — they're each great in sandwiches or as dips, but are very different from each other! Food sauce segue notwithstanding (clearly, the culinary impact of Master of None isn't lost on me!), my comparison is solely based on how I felt while watching each of these shows.
So far, 2017 has also been a difficult-ish year. The world has seen a lot happen in these five months already, and TV shows that deal with domestic violence, women's rights, and feminism continue to be super relevant, especially now. And that's terrific about the shows that I mentioned above, and several others that are breaking barriers. The thing about Master of None, on the other hand, is that despite addressing at least three important issues in season 2 — religion (in the beautiful episode 3, Religion), coming out as LGBT in a black family (in the thoroughly fantastic episode 8, Thanksgiving, written by Lena Waithe who plays Dev's childhood friend Denise, and based on her own true story), and workplace harassment (in episode 10, Buona Notte), you'd still term the show not as a "dramedy" but as a "comedy-drama", with the comedy before the drama.
In fact, after two seasons, I'd say that the drama on the show is primarily reserved only with regard to Dev and his romantic pursuits, more than any of the other more serious issues. Sure, there are certain comic elements to his romantic endeavours too (with a pretty funny episode this season dedicated to Dev's experiences going on first dates with women he meets on a dating app that can only be Tinder) but there's generally more drama on Master of None when Dev is or is attempting to be in a relationship than when he's exploring religion as a non-practicing Muslim (you know, because he eats pork and doesn't pray five times a day). It's this quality that Ansari, Yang, and the entire creative team of Master of None has tapped into — this thought-of-as-inscrutable-but-actually-isn't quality of being nice, being considerate of a character's point of view — that's allowed this show to go beyond being just path-breaking to being an epitome of humanity, in all its observational comedy glory.
Which is why when people talk about this season and how Dev shouldn't end up with Francesca (something about him not loving her but just the idea of her) because she's the Manic Pasta Dream Girl (see what they did there?), I pause. I don't want to get into such discussions. Aziz Ansari isn't even sure if there will be a third season; apparently, he has run out of things to say about a 30-something single guy in NY as he just eats his way across the city trying to find love. His idea is to live a little more, be in a serious relationship, experience life — to then be able to write about Dev's future journey. Why, then, must we fixate on the smallest of drawbacks for an otherwise marvelous show's otherwise marvelous season?
If there's one thing Master of None season 2 has taught me — is that it really isn't too difficult to be considerate, to see somebody else's point of view. I don't want to fret about it. We've become either too frivolous or too paranoid with our words and thoughts these days; I want some calm and balance. I'm willing to wait and see Dev's POV, even Francesca's. In the meantime, I'll be enjoying my glass of red wine and maybe learn how to make the kinda pasta that can make an Italian nonna go "molto bene".
Master of None - season 2
Rating - Excellent (★★★★★)
Best episode - Episode 1, The Thief
Stray observations - Come on Dev, I know you lost your phone, but in this day and age, finding the girl's (Sara's) number from Hosteria Giusti's reservation book in Modena wouldn't have been that difficult. At least it's a start. And you didn't think about it. SMH.
Best scene - It's a toss up between Dev and Arnold's car being stuck in a narrow alley or Brian's dad's dilemma about dating two women with equally good traits — they're both sweet and loving; only difference — one makes delicious beef stew while the other has an adorable dog named Coco!
Find latest and upcoming tech gadgets online on Tech2 Gadgets. Get technology news, gadgets reviews & ratings. Popular gadgets including laptop, tablet and mobile specifications, features, prices, comparison.
Entertainment
Even if Shawn Mendes' music career is extraordinary, his problems are not. Thus, with In Wonder's revelations tenuous, its function is clear: to promote his upcoming album.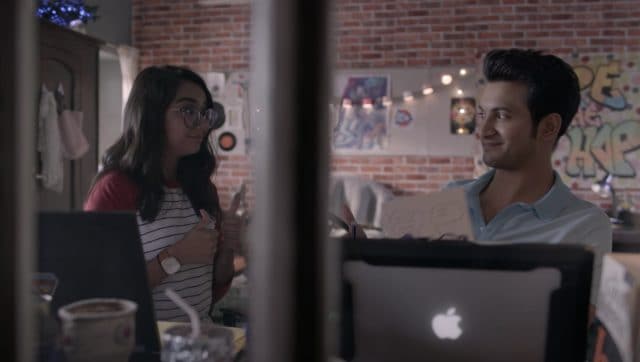 Entertainment
Mismatched effectively commits the ultimate screenwriting sin: it tells an awful lot, but never really shows. Every moment and feeling is spoon-fed to the point of exhaustion.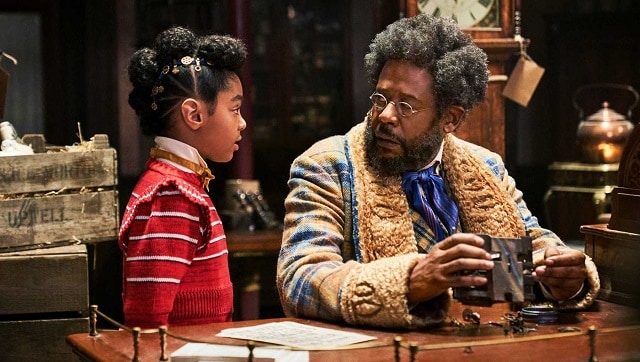 Entertainment
Jingle Jangle is a palate cleanser from not only the year that 2020 has been, but also the saturation of white obsession with Christmas.